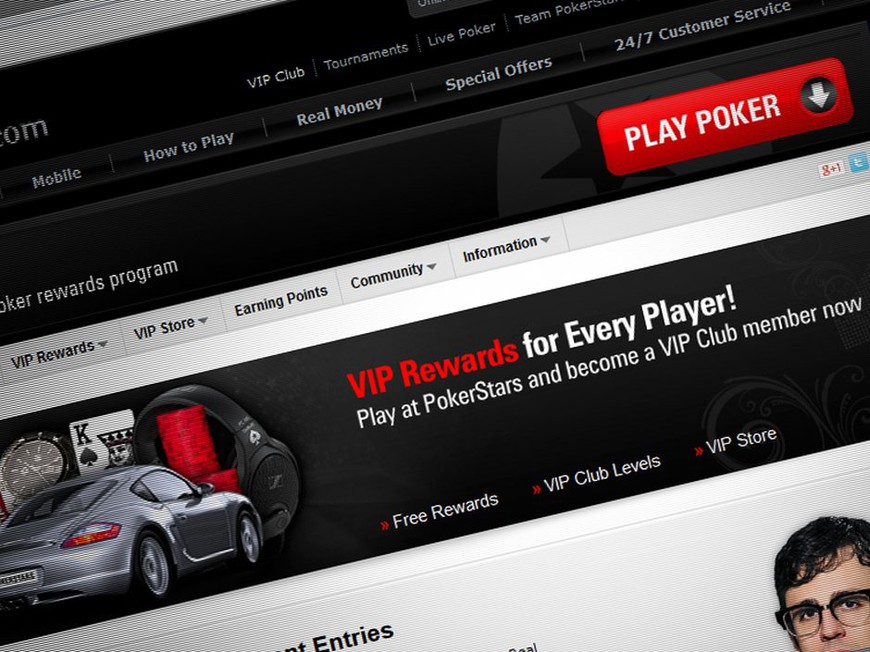 PokerStars will perform a "substantial review" of its VIP program ahead of possible changes in 2015.
The statement comes as as a result of in-person discussion with players at PokerStars' headquarters on the Isle of Man, and is unconnected with the recent Amaya acquisition.
During the meetings the VIP program was discussed, including the idea of "robin hooding"—reducing the value of the higher tiers and increasing the amount paid out to lower tiers.
"For my part, I said I could certainly give up 5k of my ~45k in rewards from last year to make the games softer, but that I'd have to be pretty damn convinced that it was a worthy investment," one attendee reported.
"All parties agreed, however, that SNEs on average give up so much EV with their overkill volume that they need to be rewarded for it. We didn't go into specifics or discuss [a] schedule for such changes," he added.
The online poker operator invites community-elected player representatives twice annually to discuss issues that affect players. Five representatives attended the May meeting: Two from PokerStrategy forums, two from PokerStars' online poker "schools," including Intelipoker, and one from Two Plus Two.
"Opportunities to Make Improvements"
Steve Day, PokerStars Director of Poker Room Operations, posted his own trip report, which touched on potential VIP changes.
"We are currently in the process of reviewing our VIP Club rewards for potential changes starting in 2015. We go through this process each year, but this year we are undertaking a more substantial review," he wrote.
"Our VIP Club has been an important part of the PokerStars experience for many players for many years. We understand the value of the program both to players and to the site. Still, if there are opportunities to make improvements, we want to find them and take action."
However, he cautioned that no specifics have been decided.
"While I know players may want to hear our plans, the simple truth is that we do not have any plans yet, so I can't share them with you or answer questions about what they might or might not entail. I can assure you that I understand the need to provide notice prior to making changes that some players might perceive as negative," he added.
Previous Changes
No changes were made to the VIP club in 2013; however more substantive changes have occurred in previous years—sometimes angering its high-volume player base.
Days before New Year, 2013, PokerStars switched to the weighted-contributed rake allocation system and changed the rake structure to a "pure percentage" system. Many players were angered that no advanced warning was given, and PokerStars later committed to giving more notice when possible.
The subsequent year, PokerStars gave one month's notice about VIP club changes, which included a new BronzeStar VIP level.
"No Plans to Introduce Essense"
The timing coincided with the shock announcement of Amaya's acquisition of PokerStars and Full Tilt Poker, and players have voiced concerns that the VIP program will be substantially cut—or policies like Ongame's aborted "Essence" rake allocation system would be introduced.
Though the meeting were held a month before the acquisition announcement, Day assured players that no such changes were in the works.
"The management here is staying the same, including our executive management team and operations management team. We are losing our founders, but we have the same values. There are absolutely no plans to introduce anything like essence," he responded.