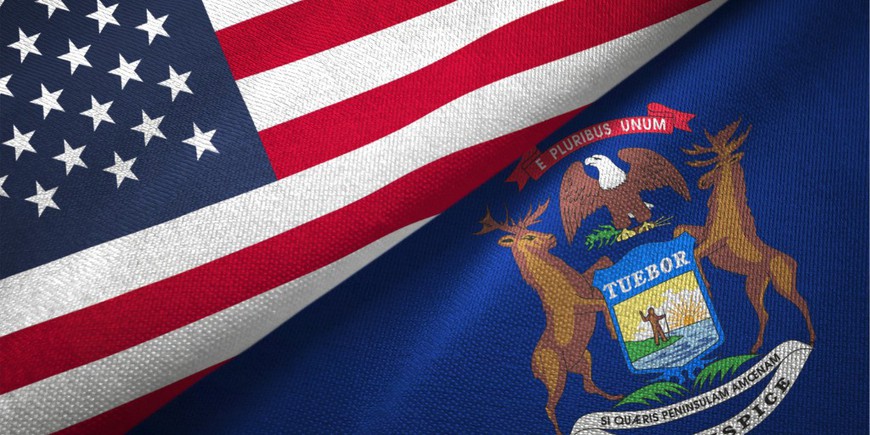 In a state that's used to having a Big Three, Michigan's online casino market, at least during the first five months of its existence, has resembled that of the auto industry—with BetMGM leading DraftKings and FanDuel atop a host of smaller operators.
Online casino revenue overall remained flat for a third consecutive month with $94.9 million in gross receipts—just $213.47 less than the preceding month.
That figure includes revenue from the two operators licensed to provide online poker in Michigan, PokerStars MI and BetMGM Poker MI. But since the Michigan Gaming Control Board (MGCB) does not break poker out separately from its casino revenue data, its contribution to the final total is not known.
Pick your favorite casino in Michigan
As it has from the market's inception in January, BetMGM continued to maintain a solid lead over its competitors in terms of market share and revenue, which were 38% and $36.1 million in May. Both figures were a tick lower than the preceding month, when it held a 39% stake and made $36.8 million.
Likewise, FanDuel and DraftKings kept hold of the second and third spots in terms of market share and revenue. FanDuel snapped a three-month skid in market share to claim a 17% share in May, up from 16.5% in April. The operator also rebounded to $16.3 million in revenue, up from $15.7 million in April.
Meanwhile, the market share for DraftKings was unchanged at 16.5% and revenue grew slightly to $15.7 million, up from $15.5 million in the previous month. DraftKings relinquished second place in both market share and revenue to FanDuel in February but remains within striking distance.
And Then There Were 13
The remaining field of ten operators combined for a 28% share of the market and collectively made $26.8 million in revenue in May. For the group, market share was unchanged, and revenue was down less than 1% from April. But May revenue was down 7% compared to a peak of $28.8 million in February, when the group held about a 30.5% share of the market.
For the third consecutive month, Rush Street held its position as the largest of the group of smaller operators and the fourth-largest operator overall in Michigan, drawing a 7% share and $6.6 million in revenue. Both figures were mostly unchanged from April.
It was a different story for FoxBet/PokerStars, which saw its market share decline for the fourth consecutive month to 4%, down from 5% in April and a high of 7% in February. The operator also saw its revenue slide for a third consecutive month to $3.8 million, down from $4.7 million in April and a high of $5.8 million in March.
Penn Sports/Barstool also saw its market share fall for the fourth consecutive month to 3.5% in May, down slightly from April and a peak of about 6.5% in February. The licensee's revenue was unchanged at $3.4 million.
Parx Interactive and PointsBet joined the fray in April and May, respectively. Parx reported revenue of about $506k in May, which translated to a 181% month-over-month increase from the $180k it reported in April. Meanwhile, PointsBet made $612k in May for its debut in the Wolverine State.