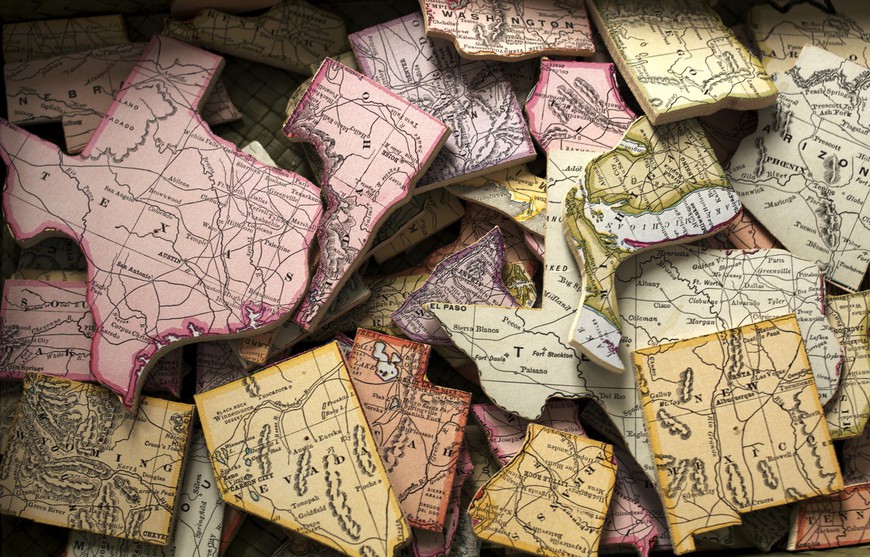 Regulators in Michigan and Pennsylvania reiterated steps that their states would take if they were to move forward with signing new agreements with operators and either joining or forming an interstate compact to share player pools.
Officials with the Michigan Gaming Control Board (MGCB) and the Pennsylvania Gaming Control Board (PGCB) declined to comment on whether a lack of clarity surrounding the federal Wire Act is giving their states pause.
Both agencies also appeared to continue to take the position that their states' attorneys general are leading efforts to obtain that clarity.
AGs from both states were among 26 to sign a letter last month to US Attorney General Merrick Garland, urging the Biden DOJ to clarify its position on the Wire Act. The letter was sent as the DOJ had declined to appeal an appellate court ruling that the law only applies to sports betting.
MGCB and PGCB officials had no reaction to the news that their counterparts with the West Virginia Lottery Commission (WVLC) were looking into joining an interstate compact, as pokerfuse exclusively reported earlier this month, nor that many gaming law attorneys have opined that states are free to join or create such compacts.
While both states are newcomers to the online gaming world, they have so far been very successful. Their online casino markets generated a combined $193.5 million in May, and their sportsbooks brought in an additional $51.7 million that month.
While online poker is a small fraction of this revenue, any decisions on their part over interstate compacts and shared player pools would transform the online poker industry.
The states could, for example, join the Multi-State Internet Gaming Agreement (MSIGA), which currently comprises Delaware, Nevada and New Jersey. They could also form a compact between themselves or other states like West Virginia.
PGCB spokesman Doug Harbach told pokerfuse that "the governor would need to approve the entry of an interstate compact, then any contract would need to be reviewed and approved by the attorney general." He added that the PGCB would then "be involved in facilitating with operators."
Meanwhile, MGCB spokeswoman Mary Kay Bean confirmed that the Wolverine State is "interested" in either joining or forming an interstate compact. She added that SB 991, which Gov. Gretchen Whitmer signed last December, and which became law in March 2021, "gives the MGCB the authority to enter compacts."
The legislation amended the state's Lawful Internet Gaming Act. It specifically states that the MGCB "may enter into agreements with other jurisdictions, including Indian tribes, to facilitate, administer and regulate multi-jurisdictional internet gaming for poker by internet gaming operators."
But the law also stipulates that such agreements must be "consistent with state and federal laws."
Bean said the MGCB declined to comment on whether there was any lingering uncertainty over the DOJ's position on the Wire Act, or if there were any other potential obstacles to Michigan moving forward with either joining or forming an interstate gaming compact.
The Michigan online casino market began in January 2021. Revenue has been flat for the last three months and was $94.9 million in May. That figure includes revenue from the two operators licensed to provide online poker in the state, PokerStars MI and BetMGM Poker MI, because the MGCB does not break poker out separately from its casino revenue data.
BetMGM MI has led the online casino field in terms of market share and revenue since the market's inception, with FanDuel and DraftKings not far behind.
Revenue from online sportsbook in Michigan was $19.5 million in May, down from a peak of $32.3 million in March. FanDuel opened a commanding 48% share of the market in May.
Pennsylvania online casino gaming started in July 2019 and hit a record $98.6 million in revenue in May 2021. Three online casinos have stayed atop the field since May 2020—Hollywood Casino, whose license is used by DraftKings Casino PA and BetMGM PA Casino; Rivers-Philadelphia, and its partners BetRivers PA and Borgata PA; and Valley Forge Casino, which has FanDuel as its partner.
Online sports betting has also been active in Pennsylvania since July 2019. Revenue hit a peak of $45.3 million in January 2021 and was $32.2 million in May 2021, according to the PGCB. Valley Forge Casino had the largest market share that month at 54.5%.
Pennsylvania's online poker market began in November 2019, but PokerStars PA (Mount Airy) was the only game in town until recently—BetMGM and Borgata jumped into the fray in late April and had grabbed a combined 13% of the market by May.
Pick your favorite poker site in PA