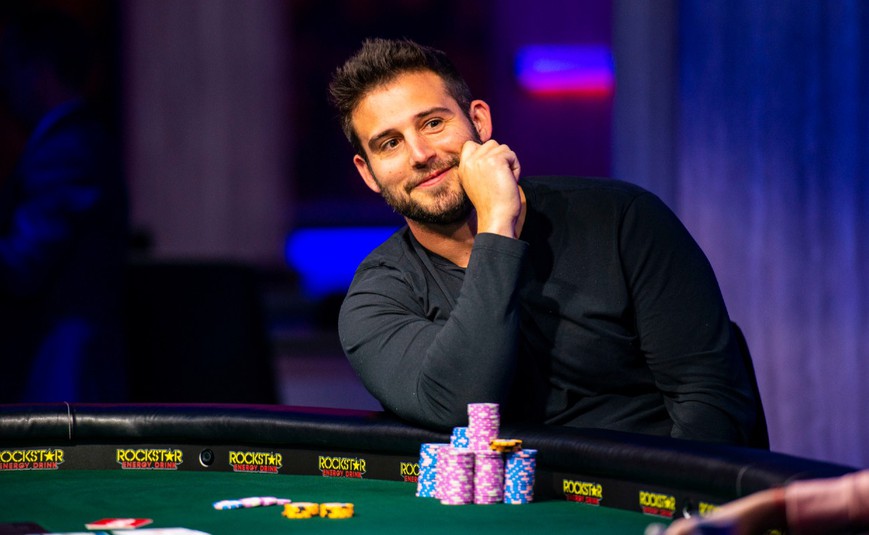 World famous poker champion Darren Elias has entered a partnership with partypoker US and BetMGM USA, an industry leader in sports betting and digital gaming in the US, according to a recent press announcement.
According to the BetMGM press release, Elias will act as a poker ambassador for their partypoker US brand as they continue to expand across legal markets in America.
Elias' partnership with partypoker US will mean the player will promote the brand as he plays live and online poker and continue to participate in partypoker-sponsored events, starting with the upcoming WPT Online Borgata Poker Open, which starts on September 12 on partypoker New Jersey.
Along with his poker accolades, Darren Elias is also a New Jersey resident, which made him a perfect candidate to act as a poker ambassador it NJ and other states in the future.
Over the years, Elias has amassed four WPT wins, more than any other player, along with holding the record for the most ITM finishes and most final tables of all WPT participants.
"During his career, Darren Elias has been a strong advocate for the game of poker," said Matthew Sunderland, Vice President of Gaming, BetMGM. "We're thrilled to welcome him to the partypoker US Network team and look forward to working together to elevate our brand and drive awareness for the WPT Online Borgata Poker Open and beyond."
Darren's career got a kick start when he won his first WPT title back in 2014 at the WPT Borgata Open, so it is only fitting that he start his mandate as partypoker brand ambassador in the event's online iteration.
The partnership between Elias and partypoker was brokered by Tom Wheaton of Above the Felt Entertainment, who helped the player reach the agreement with the company.
It is important to remember that the partypoker brand is currently available in NJ, PA, and Michigan, but the sites do not share liquidity, which means Darren will be spending his time playing at partypoker NJ until such a time when legislation allows for the sites to merge their liquidity.
About Darren Elias
Aged 34, Darren Elias was born and raised in New Jersey. He started his illustrious poker career in 2008 and has become the most successful player at the World Poker Tour since.
Over the years, Elias has amassed close to $9 million in live tournament earnings, along with over $8 million in online cashes, making him one of the most successful all-around tournament players in the world.
He has made a big chunk of this money at the WPT, along with his fame, which winning four Main Events and numerous other side events has brought him.
Darren's WPT titles include the 2014 Borgata Poker Open and WPT Caribbean, the 2017 WPT Fallsview Poker Classic, and the 2018 WPT Bobby Baldwin Classic.
WPT

Online Borgata Poker Open Coming to NJ

The World Poker Tour has partnered up with BetMGM Poker to launch the online version of WPT Borgata Open this September at partypoker NJ, Borgata Poker NJ, and BetMGM Poker NJ.

The WPT Online Borgata Poker Open Main Event starts on September 19 and offers $1 million in guaranteed prizes, with a $3.500 initial buyin fee.

This event will be the second online WPT tour in the US, with WPT Online Poker Open being a great success back in December.

Darren Elias will start his career as partypoker ambassador by participating in the whole series at partypoker NJ, with live tournaments at Borgata still on hold due to the Covid-19 restrictions.