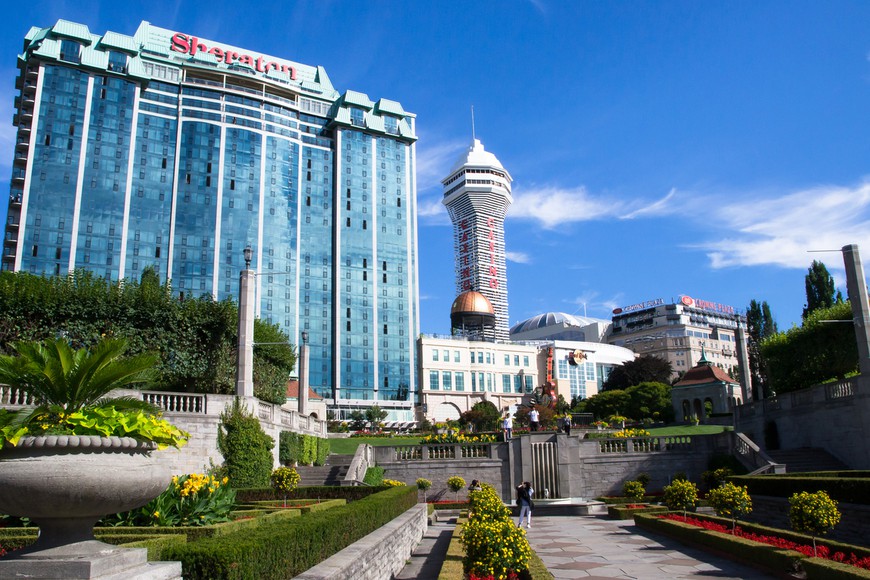 It will be a historical moment for us to be licensed in our home province.Online poker giant PokerStars is working with online gambling regulators in Ontario, Canada, so it can be ready to offer online poker to residents of the province after regulated online gambling goes live on April 4, 2022, pokerfuse can reveal.
iGaming Ontario (iGO), a subsidiary of the Alcohol and Gaming Commission of Ontario (AGCO), was established last year to oversee the expansion of online gambling in the Canadian province. Private companies that register with the AGCO and execute an operating agreement with the iGO can launch regulated online gaming when it goes live in two months, Poker Industry PRO reported last month.
Ontario online poker, casino gaming, and sports betting will be permitted under license. However, it is understood that online poker will be segregated from the global player pool upon launch.
"Canada is very close to our hearts. It's our home ground and where PokerStars was born over 20 years ago," a spokesperson said in a statement to pokerfuse. "It will be a historical moment for us to be licensed in our home province."
"We are working with the AGCO and iGO on processes related to the new provincial regulatory model, and are focused on ensuring that we will continue to have an attractive offering for our community," the statement went on to say. "We will update you when we have more interesting details to share."
It is the first official confirmation that the global online poker leader is working with the necessary authorities to launch online gaming in the province.
However, it is no surprise efforts from the Flutter subsidiary are well underway. PokerStars is the most licensed and regulated online poker room in the world, holding licenses for online poker in some 20 countries and states.
Indeed, as reported by US Gaming Review last week, some evidence had surfaced that PokerStars was planning a launch in Ontario, and pokerfuse recently spotted what looked to be development efforts to prepare a special poker client for the Ontario online poker market.
With the April 4 date fast-approaching, having new online poker sites ready for this day may not be feasible. However, pokerfuse understands that there could be a transition period, where existing platforms will remain operational as new, Ontario-licensed sites receive full authorization.
If all goes to plan, there should be a smooth switch with no downtime for Ontario online poker players. Operators are not expecting a blackout period as seen in other markets, pokerfuse understands.
Ontario a Ring-Fenced Online Poker Market — Unless a Gaming Compact is Formed
As noted, it is expected to be a closed market, at least initially. This means that Ontario online poker players, which currently enjoy playing on global online poker rooms like PokerStars.com — playing on cash game tables and in tournaments with players from all over Canada and around the world — will be ring-fenced after April 4.
The only way this would change is if the regulator signed an agreement with other provinces to allow operators to pool players across provincial lines — or if there is an abrupt change and the regulator permits unfettered access to global liquidity. Neither seems on the cards for April.
iGO officials confirmed to PRO earlier this month that an inter-jurisdictional gaming compact "has been considered," but that it "cannot comment on the potential outcome at this time."
When asked about what potential compacts had been considered, the authority demurred. "iGO did not get as far in its considerations," it stated, adding it "can't comment any further on liquidity."
There are various such agreements already in place around the world. The shared liquidity agreement signed by France, Spain, and Portugal created a bustling three-country European online poker market with multiple operators, attracting stalwarts PokerStars, 888poker, and partypoker as well as the European giant Winamax.
The MSIGA in the United States, connecting Nevada, New Jersey, and Delaware, also runs successfully today for WSOP and 888. Federal issues have hampered its expansion, but it is hoped that it will soon spread to Michigan and Pennsylvania and bring more operators into multi-state US online poker.
In fact, such an agreement is already in place for three provinces of Canada. Monopoly iGaming providers Espace-Jeux in Québec and PlayNow in British Columbia and Manitoba combine liquidity on a small provincial online poker network powered by IGT.
If the will is there, there are certainly multiple options available to allow Ontario online poker players to play with players from other provinces or countries.
Existing Online Poker Compacts Around the World
Operators
Software
MSIGA: Nevada, New Jersey, and Delaware

WSOP

, 888, Delaware racinos
888
Spain, France, and Portugal
PokerStars, Winamax, 888, partypoker
(Multiple)
Finland and Austria
Veikkaus, win2day.at
iPoker
Canada: Québec, British Columbia, Manitoba
Espacejeux OK, PlayNow.com

IGT
PokerStars Is Expected to Launch in a Ring-Fenced Market, if Necessary
PokerStars' statement that it was focused on finding "an attractive offering for our community" could certainly be interpreted that it was encouraging the regulator to consider gambling compacts or even global shared liquidity for online poker.
With that said, the company is certainly not shy about operating in closed markets. Today it operates six distinct player pools — many of them smaller than Ontario, including all three US states it is currently active in The company operated in France and Spain separately for many years until the two connected player pools. it also launched in Portugal, initially with a segregated market. Italy remains separate.
If it is necessary to launch in the province with closed liquidity, PokerStars Ontario will almost certainly choose to do so. A population of 15 million is enough to run decent big weekly tournaments, headline-grabbing series, and regular cash game tables.
For example, PokerStars PA, with a slightly smaller population size to Ontario, ran a $2 million-guaranteed PACOOP last September. It enjoys concurrent cash game traffic of around 280 players and hosts a weekly $75,000 Sunday Special every week.
| PokerStars' Closed Liquidity Networks | Population |
| --- | --- |
| PokerStars India | 1 billion+ |
| PokerStars Italy | 59.5 million |
| PokerStars Ontario | 14.6 million |
| PokerStars PA | 12.8 million |
| PokerStars Michigan | 9.99 million |
| PokerStars NJ | 8.88 million |
Ontario Poker Players Launch Grassroots Effort for Global Online Poker Liquidity
With all that said, open player pools would greatly benefit poker players, operators, and regulators — something seen repeatedly over the last decade as some two-dozen European nations have regulated the game.
Closed pools make for much less attractive offers, meaning that unscrupulous unlicensed sites can offer tempting alternatives. This means less consumer protection, less tax money for the province, and an unappealing market for regulated operators.
Open player pools, on the other hand, encourage a healthy, competitive market. Black-market sites have little to offer; channelization to legal, regulated sites increases. The regulator has more market control and generates more tax revenue. Operators can put out a better product; consumers have a better experience, have more choice, and more protection.
A grass-roots movement has formed around the idea. The Ontario Poker Players for Global Pool Access is a community that has come together online via a Discord server to share news of market developments and share their efforts in petitioning the regulator to consider opening poker liquidity.
The group was only formed a week ago and already boasts over 120 players. Those interested in joining their efforts can join the channel through this link.