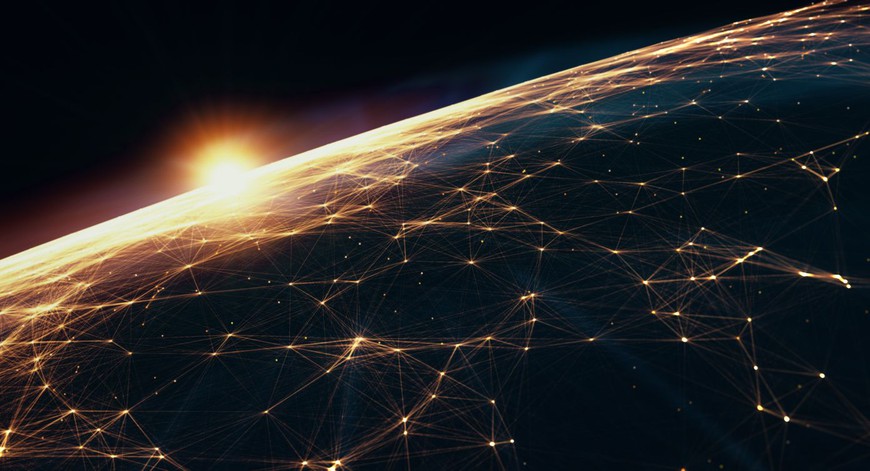 Three months ago, gaming regulators in Michigan officially signed on to the Multi-State Internet Gaming Agreement (MSIGA), making it the fourth US state to join the pact, joining Delaware, Nevada, and New Jersey.
This paved the way for operators licensing in at least two states under the agreement to combine online poker player pools. In reality, it allows for three US operators — WSOP, PokerStars, and BetMGM Poker — to combine their Michigan online poker apps with those in New Jersey.
Various steps are still required for this to become a reality — operators must obtain all necessary authorizations and meet all guidelines to permit interstate online poker. To date, no further progress on this project has been made public. Despite requests for updates to all interested parties, none will go on the record as to what steps have been accomplished and which remain.
"The MGCB does not discuss the status of applications," an MGCB spokeswoman informed MI Gaming Review last month. "When multi-state online poker is ready to launch, the MGCB will announce it. We do not have a timeframe for an announcement."
However, pokerfuse understands that there is momentum behind the scenes. Based on sources within the industry, timelines from similar projects in the past, and fall tournament series schedules, our best guess puts a go-live date in Q4 2022.
With that in mind, pokerfuse has forecasted what we expect once Michigan online poker operators join the market — identifying three changes that will have an immediate impact on online poker players in Michigan, New Jersey, and Nevada:
The immediate cash impact on cash games
The increased competitiveness in the market
The effects of larger player pools

Special Signup Offer
100% deposit bonus up to $1000!
Up to $75 in

MTT

tickets on top of the bonus
Frequent

MTT

series with good guarantees
Great action around the clock
Please play responsibly. If you or someone you know has a gambling problem and wants help, call 1-800
GAMBLER
.
Cash Game Traffic Will Double Overnight
The change to the number of cash games running in both markets will be dramatic for players in both New Jersey and Michigan.
The total market size in Michigan is currently just over 300 cash game seats filled; the New Jersey market, which already includes Nevada and Delaware for WSOP/888, totals just over 400. Combined, the market will be north of 700 seats filled.
For players in Michigan, they will see more than double the number of cash games running. There will also be a much wider spread of stakes, with more micro-stakes and high-stakes games on offer; more tables will run at off-peak times of the day and week; tables should break much less frequently.
Players in New Jersey will see a similar effect, if slightly less pronounced. Observable cash game tables will increase by almost 75%.
Cash Game Traffic in Michigan and New Jersey/Nevada/Delaware in 2022
| Operator | Michigan | NJ + NV + DE | Combined |
| --- | --- | --- | --- |
| PokerStars | 158 | 75 | 233 |
| BetMGM | 77 | 92 | 169 |
| WSOP | 66 | 251 | 317 |
| All | 301 | 418 | 719 |
Data is average concurrent cash game seats filled across 2022 through to August 20, 2022. Tracked by GameIntel and taken from the Poker Industry PRO Data platform. Only WSOP/888 are operational in Nevada and Delaware.
The effect will be more pronounced in specific markets at the individual operator level. For example, a player on _PokerStars New Jersey will see cash game traffic triple in size overnight. For a WSOP Michigan player, that effect will be almost five times as much action at the tables.
Michigan-New Jersey Pooling Brings Increased Competition
A curiosity of these two markets is that the makeup of one is the inverse of the other. In Michigan, PokerStars is the clear leader, with over 50% of the market. WSOP is third with a 22% share, and BetMGM Poker is narrowly ahead in second.
The reverse is true among New Jersey, Nevada, and Delaware operators. The cash game traffic of WSOP and 888 — the only network that currently spans all three states, with one room in Nevada, two in New Jersey, and three in Delaware — is the clear market leader, with 60% of the cash game traffic. PokerStars is last, and BetMGM is narrowly ahead in the middle again.
A similar breakdown can be seen in market data out of New Jersey. As NJ Gaming Review reported last week, the state gaming regulator reports on revenue monthly from online poker operators in the state — WSOP leads the market, with BetMGM and PokerStars fighting for second place.
When we look at reported figures so far this year, WSOP controls just under 40% of the market. BetMGM is second with 34%, and PokerStars is third with 27%. These numbers look similar to cash game traffic, except with WSOP's reduced share due to the lack of Nevada and Delaware represented in these figures.
| | BetMGM Poker | WSOP | PokerStars | Total |
| --- | --- | --- | --- | --- |
| Jan-22 | 848,788 | 961,931 | 747,070 | 2,557,789 |
| Feb-22 | 890,387 | 834,982 | 502,191 | 2,227,560 |
| Mar-22 | 981,831 | 907,472 | 641,860 | 2,531,163 |
| Apr-22 | 805128 | 788798 | 661006 | 2,254,932 |
| May-22 | 828108 | 864031 | 619423 | 2,311,562 |
| Jun-22 | 639327 | 960162 | 594302 | 2,193,791 |
| Jul-22 | 617620 | 997213 | 662439 | 2,277,272 |
| 2022 to Date | 5,611,189 | 6,314,589 | 4,428,291 | 16,354,069 |
| Market Share | 34% | 39% | 27% | |

Our #1 Rated US Online Poker Room
100% deposit bonus up to $600!
Play one hand & get $100 in free play funds
Top-quality mobile app
Best online

MTT

schedule
#1 Rated online poker room in the US by pokerfuse.com
Please play responsibly. If you or someone you know has a gambling problem and wants help, call 1-800
GAMBLER
.
This means that when they combine, the market will be much more competitive, with no clear leader controlling most of the traffic.
From Day 1, WSOP will lead the combined four-state market, but its unique position as the only cross-state online poker network will disappear. Its market share — which now sits at 60% in the tristate market — dips to 44%.
PokerStars currently captures more than half the Michigan market but only 18% of NJ-NV-DE (and only 27% of New Jersey revenue). Its share in all four state markets would be 32% — almost exactly its "fair share" against two competitors.
Curiously, BetMGM sits in second place in Michigan and NJ/NV/DE but would slip to third when the markets combined. However, at almost 25%, it remains very competitive.
Cash Game Traffic Market Share in Michigan and NJ/NV/DE in 2022
The advantage to players of increased competition is that the operators invest more in their platforms to grab market share. Right now, PokerStars and BetMGM may not be focusing on New Jersey because it struggles to compete with the WSOP multi-state offer. Once Michigan joins, this competitive advantage diminishes; suddenly, there's a lot more to fight for.
Similarly, WSOP seems pretty happy sitting at the bottom place in the market in MI. But once it connects with the existing cross-state network, there will be an excellent reason to invest more into promoting its enlarged online poker offer across all states.
Expect more significant US online poker deposit bonus offers, reload bonuses, and tournament series as soon as Michigan joins, as all three operators compete over market share.
Special Signup Offer
100% deposit bonus up to $1000!
Up to $100 in free play with first deposit
Top-quality software
Compete for

WSOP

bracelets & rings
Please play responsibly. If you or someone you know has a gambling problem and wants help, call 1-800
GAMBLER
.
There Will be Longer Term Network Effects — and Hopefully Regulatory Changes Too
The naive analysis above — simply combining existing Michigan player pools with the existing traffic in New Jersey, Delaware, and Nevada — understates the potential impact of Michigan operators joining under MSIGA. Network effects should be at play — the larger, more competitive offers should entice players to the tables, further growing the sites.
Examples of player pooling are limited, though some evidence of this effect exists. Spain and France joined their closed liquidity markets in 2018. Traffic at PokerStars Spain and France surged after the combination, though after a year, growth was in the single-digit percentage points. This was against the tide of players transitioning from cash games to tournaments (it was during the explosive days of lottery sit-and-go's), so the overall growth would have been more considerable than these numbers indicate.
Perhaps the most significant long-term effect will be on the broader online poker landscape in the United States. MSIGA has been in operation since 2015 — when Delaware and Nevada first pooled their liquidity — and this expanded to New Jersey in 2018. Yet over four years later, there has been no further progress — just three states and one network.
Connecting Michigan with New Jersey will be, by far, the most crucial development in US online poker in a decade. It will signal to other states — most notably Pennsylvania, but smaller states like West Virginia and Connecticut too — that signing MSIGA can offer a path towards providing safe, regulated online poker.
And it will put to bed any lingering concerns with the Wire Act and multi-state online poker.
US Online Poker States and Launch Timeframes
| US State | Online Poker Launched | Joined Compact | Shared Player Pool Launch |
| --- | --- | --- | --- |
| Nevada | Apr 2013 | Feb 2014 | Mar 2015 |
| Delaware | Nov 2013 | Feb 2014 | Mar 2015 |
| New Jersey | Nov 2013 | Oct 2017 | May 2018 |
| Michigan | Jan 2021 | May 2022 | ? |
| Pennsylvania | Nov 2019 | Not Yet | - |
Get the latest US Online Poker Bonus Codes, Michigan Online Poker Promo Codes, and much more in our comprehensive guides!