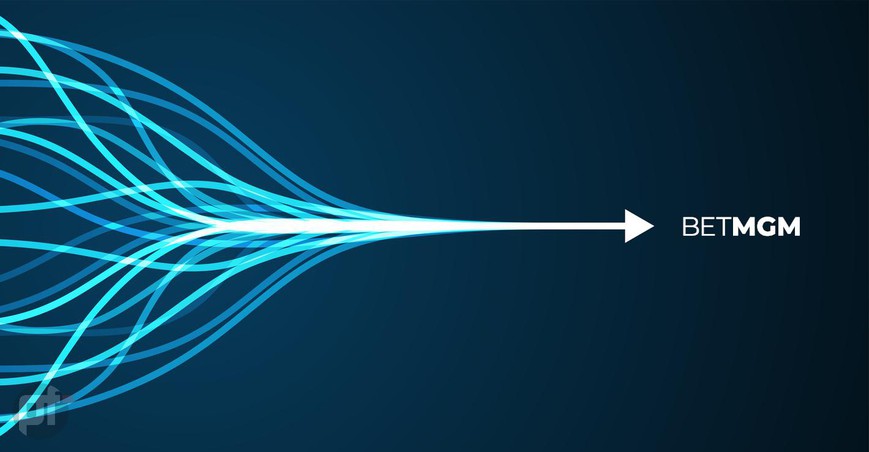 Michigan online poker players had high hopes when the state joined the multi-state online poker compact in May 2022. However, only one operator has capitalized on this development.
PokerStars made headlines earlier this year by merging its New Jersey player pool with Michigan's, becoming only the second operator in the US to introduce a shared liquidity network. Yet, two notable players in the US online poker space — BetMGM and WSOP — have yet to follow suit.
We will definitely make announcements and communicate when the time comes
Despite their presence in Michigan and New Jersey, both operators have kept their shared liquidity plans under wraps. The WSOP/888 network already operates a tri-stated shared liquidity network spanning New Jersey, Nevada, and Delaware (Rush Street Interactive's Run It Once Poker is poised to replace 888 in Delaware).
But now, it seems BetMGM is ready to break its silence.
While BetMGM Poker has not confirmed its plans outright, its statement, "We will definitely make announcements and communicate when the time comes," in response to our query about merging Michigan and New Jersey, indicates that the operator is still considering the possibility of combining the two states and exploring the potential advantages it could bring.
So the burning question is not whether BetMGM will launch a shared liquidity network but rather when it will happen.
Right from the start, when the Mitten State signed the Multi-State Internet Gaming Agreement (MSIGA) in May 2022, BetMGM hailed Michigan's inclusion in the MSIGA, recognizing shared liquidity as crucial for online poker's growth in the US.
"Shared liquidity is paramount to the growth of online poker, and this is a huge step in the right direction," Luke Staudenmaier, Director of Poker at BetMGM, told MI Gaming Review. "We remain committed to expanding BetMGM's poker offering and look forward to serving shared player pools in the future."

Last verified: December 2023
Special Signup Offer
First Bet Offer up to $1500!*
Enjoy live streaming of popular events
Great mobile betting experience
Variety of betting markets on offer
*except NY
Please play responsibly. If you or someone you know has a gambling problem and wants help, call 1-800
GAMBLER
.
Then Why the Delay?
Despite BetMGM's early enthusiasm and the passage of nearly 1.5 years since Michigan joined the MSIGA, the integration of its New Jersey and Michigan player pools is still pending. The delay may be attributed to the rigorous conditions operators must meet before gaining authorization for interstate online poker.
These conditions include adherence to MSIGA requirements, approval from the Michigan Gaming Control Board (MGCB) for new platforms or modifications, and thorough inspection of data centers with a review of security standards.
BetMGM's compliance with these requirements and its application for authorization to launch a shared liquidity network is unknown. These conditions may have proven to be quite demanding and time-consuming for the operator and caused the delay.
Alternatively, BetMGM might be strategically biding its time, possibly waiting for the participation of additional states in the multi-state online poker compact, with a particular eye on a state like Pennsylvania.
Although Pennsylvania has not taken any steps to join the compact, the recent inclusion of West Virginia online poker as the fifth state adds an interesting dynamic.
While West Virginia may not be a significant state in terms of population, with just 1.8 million residents, its inclusion could be another incentive for BetMGM to launch a shared liquidity network. This could allow the operator to establish a three-state shared liquidity network and possibly four if they decide to go live in Nevada. Notably, BetMGM already holds an iGaming license in both of these states.
Considering these recent events, the statement from a BetMGM representative suggests that the operator might be taking proactive steps forward. There is a growing possibility that BetMGM's multi-state online poker network could transition from speculation to reality in 2024, becomin the third operator in the country with shared liquidity facility.