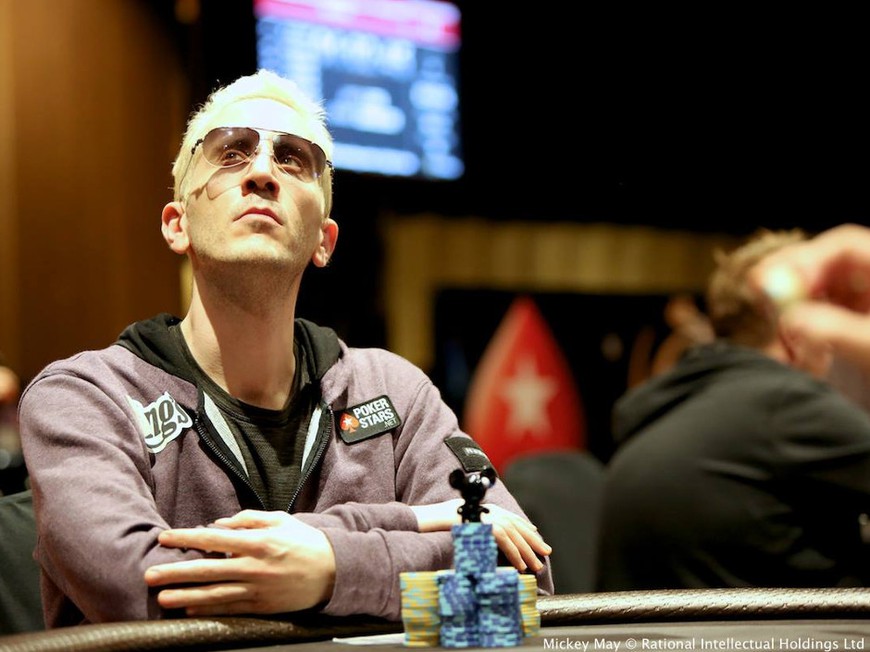 Bertrand Grospellier, better known as ElkY, has parted ways with PokerStars, according to a source familiar with the situation.
A representative for PokerStars was not available to confirm the report at the time of writing, but a quick scan of the PokerStars Team Pro page reveals that the popular French poker professional's name and picture have been removed.
Grospellier rose to fame as an esports player becoming one of the world's top ranked StarCraft and WarCraft III: Reign of Chaos players. Elky's rise to fame in poker came as he became the first player ever to reach "Supernova" and "Supernova Elite" status on PokerStars.
ElkY sits atop The All-Time Money winners in France and 29th overall with more than $13.5 million in poker tournament winnings.
More Changes for the PokerStars Team Pro Roster
ElkY is the fourth high profile brand ambassador to leave PokerStars Team Pro since the beginning of the year, a time when many sponsorship contracts come up for renewal.
Vanessa Selbst announced on New Year's Eve that she was leaving PokerStars and retiring from poker to pursue a career focused on "trading research and strategy" at a hedge fund.
In a farewell post on Facebook, the current leader on the Women's All-Time Money List for tournament earnings with just under $12 million in winnings, pointed to the amount of travel required, her reluctance to promote poker to amateurs as a "beatable" game and the increased level of "hard work and discipline" required to succeed at poker today as some of the reasons she decided to walk away from the game at this time.
Jason Mercier, though not retiring from poker, also is no longer a member of PokerStars Team Pro as of the beginning of the year. Like Selbst, Mercier cited the amount of travel required as one of the key reasons for his departure.
Mercier was married to fellow poker professional in late 2016, and the couple recently had their first child late last year. Responsibilities as a husband and father—with plans for a bigger family—made the decision easy for Mercier who left PokerStars on good terms.
"There were no hard feelings and there never would or could be. I was a PokerStars Pro for eight and a half wonderful years," Mercier stated in a recent PokerStars blog post. "I'm forever grateful that they took a chance on me when I was just a 22-year-old kid who had just captured his first gold bracelet in the summer of 2009."
The departure of Brazilian poker pro and top rated South American player Felipe Ramos seemed a bit less amicable. In a series of Tweets eary in the year, Ramos said he and PokerStars were unable to reach a new agreement. He went on further to state that "The company's priorities have changed."
Other Poker Sponsorship Opportunities for ElkY
The departure of ElkY comes at a time when he may be a very desirable asset for PokerStars' competitors.
Partypoker recently signed high stakes poker professional and former PokerStars Team Pro Isaac Haxton. The surprising move follows on from the company's recent strategy to court high-volume online poker players that may have become disenchanted with PokerStars after the world's largest online poker operator changed its loyalty program to shift more rewards to recreational players.
ElkY would also be a good fit for French online poker operator Winamax who is currently outperforming PokerStars in the French market—the only jurisdiction in the world where PokerStars is not ranked number 1—and is looking to leverage the new European shared liquidity agreement to compete with PokerStars in other markets.