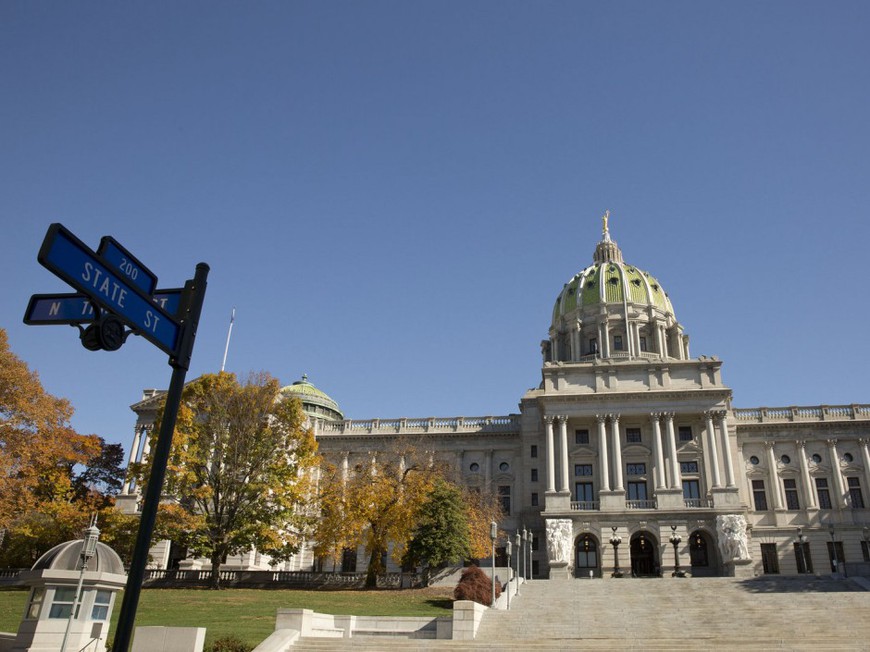 Hollywood Casino and SugarHouse Casino grew the portfolio of casinos which have been approved by the Pennsylvania Gaming Control Board (PGCB) to offer online gaming to players within the state of Pennsylvania to five.
Interactive Gaming Certificates were issued on September 12 to Hollywood Casino and Sugarhouse Casino nearly a month after license were issued to three other casinos within the state of Pennsylvania: Harrah's Casino Philadelphia, Mount Airy and Parx Casino.
As with the other licenses issued back in August, a payment of $10 million will have to be paid to the PGCB within 60 days.
The Interactive Gaming Certificates allow casinos to offer online poker as well as slot machines and table games to people within the state of Pennsylvania.

Sign Up Today »
Largest player pool in New Jersey
Compete for World Series of Poker bracelets from New Jersey
Great Sign up bonus and player rewards
Two bricks and mortar casinos within Pennsylvania have yet to apply for an interactive gaming certificate. Lady Luck and Meadows Casino have not indicated whether they plan to offer online gaming.
Seven Licenses Remain: Will Be Awarded at Random
However in an interesting twist, it was also announced on September 12 that the seven interactive gaming certificates that remain—comprised of 3 poker permits, 2 slot permits and 2 table game permits—are essentially up for grabs to operators out of state that meet some desired requirements.
"The seven interactive gaming certificates that remain available may now be awarded to qualified gaming entities, or QGEs," said PGCB Executive Director Kevin O'Toole. "A QGE is defined in the expanded gaming act as a gaming entity licensed in any jurisdiction which has satisfied the requirements set forth in the act and any other criteria established by the board, including financial and character suitability requirements."
Between October 15 and 31, QGEs will be able to petition the board for a license. All petitioners deemed "qualified" by the PGCB will go into a box to be picked at random. Once picked, the QGE will have 60 days to submit its official gaming application.
Sports Betting in Pennsylvania
Sports betting is not included in the gaming activities authorized under the interactive gaming certificates, so operators will need to submit separate applications to be able to offer sports betting in the state.
The PGCB confirmed that professional, collegiate athletic events, professional motor racing and international individual and team events will be allowed as part of the sport betting provision.
With the New Jersey sports betting market blazing the trail, and the likes of 888sport (a subsidiary of 888 Holdings) launching for the first time stateside, it should only be a matter of time before sports bets are being taken in Pennsylvania.
Pennsylvania "Can't Predict" If It Will Share Player Pools With Other States
Earlier this month it was revealed to OnlinePokerReport.com that Pennsylvania joining forces with other states to offer a combined player pool was somewhat of a grey area.
"While an interstate compact could certainly occur, at this junction I can't predict or comment on the likelihood," Doug Harbach, Director of Communications for the PGCB said at the time.
Although it is highly likely that Pennsylvania will join the Multi-State Internet Gaming Agreement (MSIGA) after the market launches, the comments from the PGCB cast some doubt over whether it will actually happen.
Currently New Jersey, Nevada and Delaware all sit under the MSIGA umbrella that has created a shared player pool. The All-American Poker Network (AAPN) that is made up of WSOP.com and 888poker are currently the only operators to span multiple states, offering real-money online poker outside of New Jersey. Operators in New Jersey looking to expand their online poker offering will certainly be pinning hopes on Pennsylvania joining MSIGA.