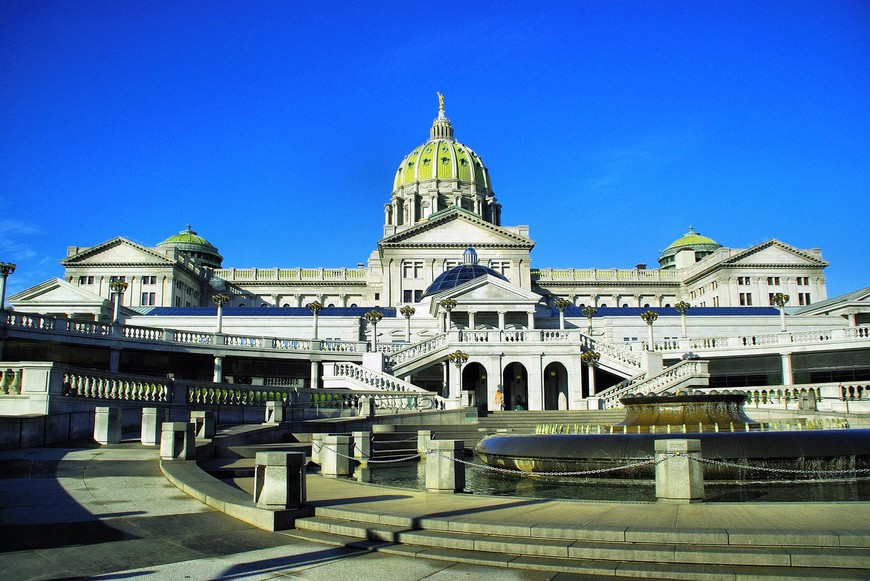 The Pennsylvania Gaming Control Board (PGCB) issued three operators their Interactive Gaming Certificates on August 15, which allows for the provision of online poker and casino games to be offered to people within the state of Pennsylvania.
This means that Harrah's Casino Philadelphia (operated by Chester Downs and Marina), Parx Casino (operated by Greenwood Gaming & Entertainment), and Mount Airy Casino can all move forward with bringing their online gaming products to market. Payment of $10 million will have to be made to the PGCB within 60 days of the announcement.
The three casinos are now approved to offer online slot machines and table games as well as online poker.
Pennsylvania Sports Betting Regulations
Pennsylvania is also readying for accepting sports betting applications as temporary regulations were passed by the PGCB on Wednesday despite not yet having received any official applications.
Sports betting is not included under the interactive gaming certificates, so operators will need to submit separate applications.
"I don't know if there is a specific reason no petitions have been submitted as of yet," said Doug Harbach, Director of Communications for the Pennsylvania Gaming Control Board to Sports Handle. "But it's our understanding that there is interest from some of the casinos and they have publicly stated their plan to bring legal sports betting to Pennsylvania."
Not receiving petitions until the last minute is not all that unusual. It took several weeks for applications for online gaming licenses to start rolling in; however, the PGCB is not scheduled to meet again until after the start of NFL season, disappointing sports fans who had hoped to be able to wager on football games for week 1.
Considering that the PGCB only got to three interactive gaming petitions during its last meaning, wagering on the NFL in Pennsylvania could be a long way off.
At the hearing the PGCB also confirmed the types of sports betting that will be allowed in the state along with what will be prohibited. Sports that have been confirmed in the PGCB's own language are:
Professional athletic events.
Collegiate athletic events.
Professional motor race events.
International team and international individual.
PokerStars Inks Deal with Mount Airy Casino
It has been quite the week for online gaming developments within the state. Earlier this week it was announced that The Stars Group, parent company of PokerStars, signed a deal with Mount Airy Casino Resort to offer players in the state a full complement of online gaming verticals.
The BetStars brand is expected to be seen as a subdomain on the Mount Airy site, as the partnership will bring sports wagering along with online poker and casino games to people in Pennsylvania.
"We're excited to take this next step as The Stars Group looks to broaden its presence in the United States," said Matt Primeaux, SVP Strategy & Operations, USA at The Stars Group at the time of the announcement. "In partnership with Mount Airy Casino Resort, we believe we're well positioned to capitalize on opportunities in the Commonwealth by bringing our world leading offerings to Pennsylvania players."
888 poker also has a foothold in the state as they made a deal with Mount Airy back in 2015 to provide real money casino game titles and a branded online poker room for when the state came online.
With this in mind, the partnership between The Stars Group and Mount Airy along with 888poker presents some interesting questions about how online poker will be made available.
What we know is that Mount Airy currently plans to offer products from both PokerStars and 888.