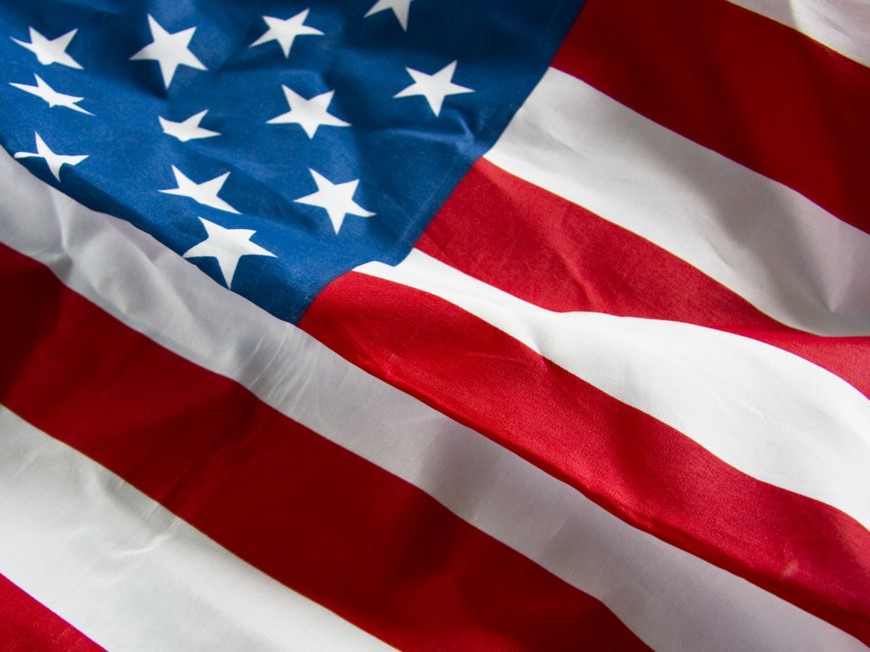 The Stars Group is already heavily involved in talks with US facing media companies in the hopes of penning a lucrative partnership deal, the company revealed last week. The company hopes to replicate what its newly acquired Sky Betting & Gaming (SBG) did with their old parent company Sky in the UK.
With TSG setting their sights on breaking into the US regulated market for online sports, casino and poker, the company wants to make sure it partners with the right media outlet that can get their brand to become a household name.
To achieve this, TSG will lean on what it sees as unique skills and operational know-how it has acquired with the SBG purchase. Sky Bet has become a household name in the UK thanks to its exclusive partnership with the Sky broadcasting company—which it sees as a blueprint on leveraging media partnerships.
"With the Sky Bet business, we have a proven model of integrating betting into mainstream sports media, and believe we can replicate this to add value to both us as a business, and a media partner," said The Stars Group CEO Rafi Ashkenazi, in referring to the US market, on a Q3 conference call last week.
"We have managed to build a very strong business in the UK on the back of a relationship between a betting company and a media company, and we believe that this success could be replicated in the US," Ashkenazi went on to say, referring to this strategy as TSG's "Plan A."
Sky Betting & Gaming
Sky Bet was formerly owned by international broadcasting group Sky plc, a brand synonymous with subscription satellite television in the UK that has held the rights to broadcast Premier League football since the 1990s.
Sky sold its majority stake in SBG to private equity group CVC Capital Partners in December 2014, but SBG retains strong ties to the media company. Its online sports betting platform is a household name in the UK market thanks to its longstanding sponsorship of UK soccer.
Along with the Sky Bet brand, SBG also operates Sky Casino and Sky Vegas, two online casino brands, and the smaller Sky Bingo and Sky Poker.
TSG plans to continue to use these newly acquired brands in markets where it already has deep penetration. The company has stated that it has already stopped all marketing of its existing BetStars brand in the UK market to make sure the two brands do not compete over the same customers. It plans to put BetStars UK on a "maintenance" budget and will likely remove it completely in the long term.
In Italy, by Q1 2019 the company also plans to discontinue the BetStars brand. This will be the test-bed for what it aims to replicate in other markets where Sky Bet "is available and has brand equity," it was stated on the investor's call.
However, in other markets where Sky Bet is not established, the plan appears to be to utilize the more prominent Stars branding. Instead, the SBG skill-set will be used to replicate the UK success.
"I guess we'd say first the success we've had in the UK is unique," said Marlon Goldstein, Executive Vice-President, Chief Legal Officer and Secretary for TSG, in response to an analyst's question regarding the likelihood of securing such an agreement.
"The skills, the operational know-how we think is unique, so our ability to export that to the US we think is a competitive advantage and is something that we are uniquely qualified to do compared to our competitive set," he added.
The Media Partnership
By partnering with a high profile media company, TSG hopes it will allow the company to raise brand awareness to a wide audience.
"It will allow us to have a brand in the US that will allow us obviously to continue marketing, have a brand awareness, have a brand consideration and essentially replicating the success that we've experienced in the UK," Ashkenazi said.
Revealing more details, Ashkenazi went on to say that The Stars Group is in conversations with "many" media companies, some of which have visited the company in Leeds, UK, where SBG has its head office. But there is no certainty over whether a deal will be signed.
Ashkenazi stated that both TSG and the media company would have to have aligned goals which would include the companies "jointly" moving forward in the market place.
With BetStarsNJ.com now live in the New Jersey market and partnerships with bricks and mortar casinos in Pennsylvania signed with Mount Airy to bring online sports betting, casino and poker to the state when it goes live, TSG seem to be getting their ducks in a row to become a tour-de-force in the United States.