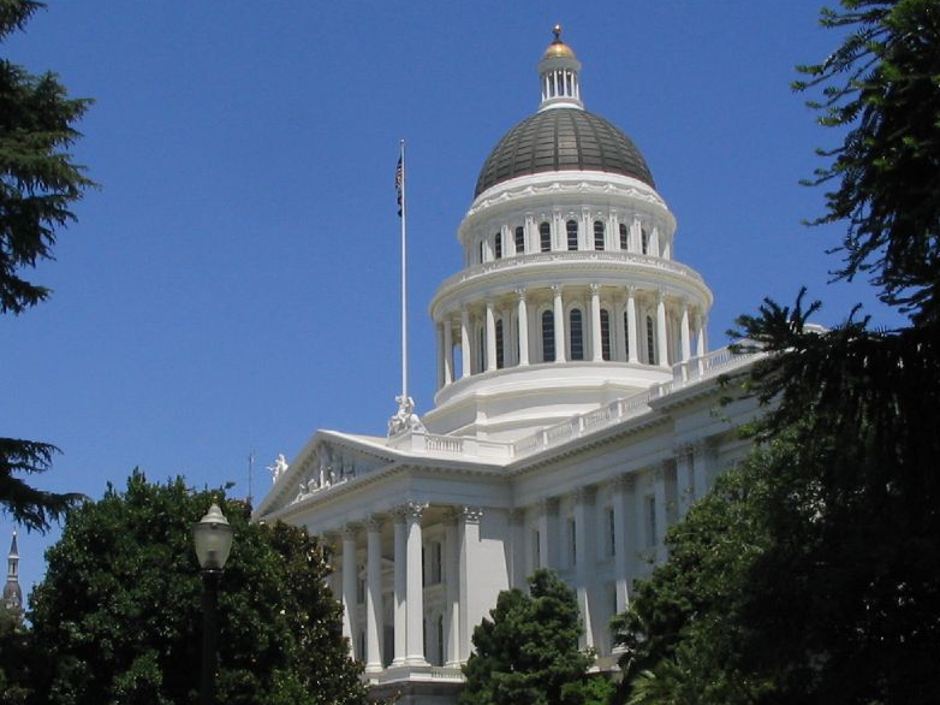 Two more online poker bills were introduced in California on Thursday. State Senator Isadore Hall, III proposed legislation to legalize and regulate online poker in California via SB 278 while State Assemblyman Adam Gray introduced an identical bill known as AB 431.
Online poker is currently legal and regulated in Nevada, Delaware and New Jersey.
The text of the bills contain very little detail regarding the specifics of the proposed legislation. Future amendments are expected to provide more substance on the topic.
The topic of online poker has been debated in California for years, but the issue has never even been put to a vote. Both Hall and Gray are in charge of their respective houses' committees that oversee gambling, and are in position to move the conversation on online poker forward in California.
Current Political Landscape of Online Poker in California
Currently there are two other online poker bills being considered by lawmakers in California. Assemblyman Mike Gatto was the first to introduce online poker legislation in this legislative session. AB 9 is most noted for its inclusion of a bad actor clause that could potentially prohibit PokerStars from entering the market, and its exclusion of the horse racing industry from being able to offer online poker.
Assemblyman Reginald Jones-Sawyer introduced AB 167—which would also legalize online poker in California—last month. Jones-Sawyer's proposed legislation takes an opposite approach to that of Gatto's when it comes to the issues of bad actors in the horse racing industry— arguably the two most divisive issues on the topic, and likely the final two hurdles to be cleared before online poker legislation is passed in the Golden State.
"The issue of iPoker in California has historically been divisive; dealing legislators, the governor and the public a folding hand," said Senator Hall and Assemblymember Gray in a prepared statement on Thursday. "It is time to work together, stop bluffing and take control of this issue. Our bills do not create winners and losers. Our bills do not take one entity's side over another. Our bills will give the Legislature, the Governor, tribal governments, other gaming entities, technology providers and the public an opportunity to have an open, honest and thorough debate on this issue."
The Winds of Change
While the lack of agreement on the issues of the bad actors clause and the participation of the horse racing industry continue to hold back progress, the momentum seems to be on the side of those that would allow both PokerStars and the horse racing industry into the market.
Just last week, a group of tribes and Caesars entertainment—who hopes to offer online poker in California under the WSOP.com brand—switched sides on both of the hotly debated issues. Vice President of Corporate Communications for Caesars Interactive Entertainment told pokerfuse, "as long as everyone is on a level playing field and the regulations are set up as a win, win, win, we'll enter the market."
That comment was soon followed by Executive Vice President, Communications & Government Relations for Caesars Entertainment Corporation, Jan L. Jones Blackhurst stating that PokerStars "should be considered for legalization in the U.S." She later took it one step further by pronouncing PokerStars to be a "strong ally."
As of yet no hearings have been scheduled for any of the California bills. However, all of the stakeholders are expected to plead their case in front of the iGaming Legislative Symposium (IGLS) scheduled to take place next week on February 26.
But Hall and Gray cautioned onlookers, "[t]his will not be a rushed process." Any iPoker proposal must put California taxpayers first and must ensure a safe and responsible entertainment option for adults. If done correctly, this legislation could serve as a national model for other states to follow. We think we can do it and we're all in to move California iPoker forward this legislative session."