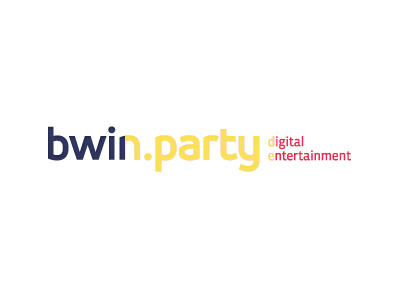 The bwin.be domain will remain on the blacklist of illegal sites operating in Belgium after its Court of First Instance dismissed bwin.party's lawsuit late last week.
Over 30 domain names are now on the Belgium Gaming Commission's (BGC) blacklist. Playing on a blacklisted site is a criminal offense, and players face fines of up to €25k. ISPs are required to block access to listed sites.
Last July bwin was fined €75k by the Belgian Correctional Court which ruled that its bwin.be site breached Belgian law. One of the lawyers acting for the BGC has been quoted as saying that "an online gambling operator that wilfully chose to undertake illegal activities cannot expect protection from the Belgian courts."
The BGC has imposed strict eligibility conditions for companies seeking gaming licences to offer online poker in Belgium. Applications are only being accepted from Belgium based gaming operators who hold an existing B&M gambling licence.
Bwin.party argued that the conditions breached EU law and the Belgian constitution. In July 2011, the Remote Gaming Association, Betfair and Telebet attempted to get the Belgian Constitutional Court to raise these issues with the European Court of Justice. The application was denied as the Court argued that the restrictions were legitimate and proportionate, and followed EU Court of Justice precedents.
The first licences were awarded at the beginning of 2012 to PokerStars.be, Goldenpalace.be and Partouche.be, and Win2day added in March. PokerStars teamed up with local gaming group Circus Groupe in order to apply for a license.
For those who do jump through the hoops, operating regulations are relatively permissive: Player pools do not have to be segregated, there are no deposit restrictions, and all games can be spread. An 11% tax on gross gaming revenue is competitive for regulated markets. The fact that PokerStars has a licence and PartyPoker is unable to compete will be galling to bwin.party management.
The BGC decided to take a "name and shame" approach to the operators with the largest number of Belgian players. Bwin.party's domains were not on the original blacklist in January, but bwin.be was added in a May update. PartyPoker is still unlisted. At the time the regulations came into effect, customer service representatives at PartyPoker reportedly informed customers that they felt the new law was "unenforceable" and "perhaps contrary to EU law" and they would continue to offer their services.
One thing the company has realized is that EU law can be extremely ineffective when individual nations choose to ignore it. Theoretically there is a free market in Europe and any business has the right to sell products and services on the same basis as nationally based companies.
The EU Services Directive was originally proposed in 2000 as part of the Lisbon Agenda to make the EU "the world's most dynamic and competitive economy." Unfortunately the original intentions have been substantially watered down for the sake of national interests.
Bwin.party has run hard up against the EU-wide failure to implement the original proposals. Any appeal to the EU legal system is likely to take years and may be practically unenforceable even if successful.