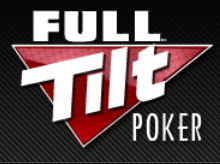 Multiple sources have confirmed that Ray Bitar—"the principal decision-maker for Full Tilt Poker"—has surrendered to US authorities in New York.
As a part of the indictments unsealed on Black Friday, Bitar and others were charged with nine counts including conspiracy to violate the Unlawful Internet Gambling Enforcement Act (UIGEA), conspiracy to commit bank fraud and money laundering.
Full Tilt has yet to return its players' deposits since it ceased operations just over a year ago. It was later discovered that the company was insolvent and did not have players' money.
But reports that the assets of Full Tilt were being sold to PokerStars surfaced in April just as it was discovered that a previous deal to acquire the FTP's assets by Groupe Bernard Tapie (GBT) fell apart.
Earlier today a poster on 2+2—whose only other post before today originally disclosed PokerStars was in negotiations with the DOJ to purchase the assets of Full Tilt Poker—revealed what appears to be an internal email sent by Ray Bitar to the staff of Pocket Kings.
The email alluded to Bitar's surrender as well as PokerStars' involvement in obtaining the company known to be at the center of Full Tilt Poker's operations.
Also today, the United States Attorney for the Southern District of New York (SDNY) updated the Black Friday docket to include a sealed document. Nathan Vardi—a writer that has been following this case closely for Forbes—reported that Federal prosecutors have added additional charges against Bitar alleging he attempted to cover up details of Full Tilt's financial shortfall following Black Friday.
On Friday, the United States Attorney for the SDNY requested a "brief adjournment" of a few upcoming deadlines in an attempt "to successfully conclude, certain ongoing settlement communications." The request for such brief extensions seemed to have indicated that negotiations were nearing a conclusion. The events of the day seem to support that theory.