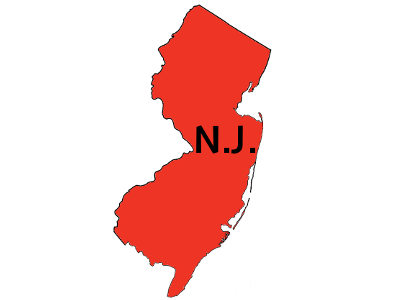 The governor of New Jersey signed into law Tuesday afternoon the amended bill that makes online gambling legal in the state.
New Jersey becomes the third state in the US to pass such laws, after Nevada and Delaware.
Chris Christie conditionally vetoed the bill earlier in the month, clearly signaling his intent to sign an amended bill with certain modifications.
Though the bill does not explicitly mention poker as an authorized game, the law does empower the New Jersey Division of Gaming Enforcement to authorize games it finds "suitable for casino use" and "compatible with the public interest."
Among the changes were an increase in the operator tax rate from 10% to 15%, additional funding to prevent excessive gambling, and an expiration period of ten years, after which the law will need to be renewed.
Earlier in the day, the amended bill passed through the state legislature, passing the Senate with a vote of 35-1 and the Assembly by 68-5, with one abstention. It was swiftly sent to the Governor for his signature prior the 2013 budget speech.
The race is now on for the first state to launch regulated online poker. Although Nevada made online poker legal in the state back in 2011, and many licenses have been awarded to service providers and operators, no site has gone live yet and earlier this month six month extensions were granted to operators still testing software. A new law was passed just last week that allows for interstate compacts without federal approval.