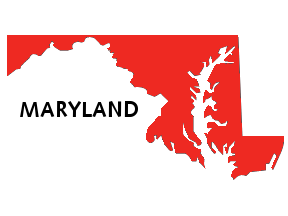 An internet gambling bill could make its way into discussions on the expansion of gambling in Maryland during a special legislative session scheduled to begin next week.
Raquel Guillory, Governor Martin O'Malley's communications director said, "Nothing is final yet on the bill. It's a work in progress."
The race to provide gambling options is heating up all around the country. States are looking to attract revenue from outside their borders and retain the revenue currently being drawn out of the state by neighboring brick-and-mortar casinos and overseas internet gambling operators.
In a memo released last week, House speaker Michael Busch informed the House Democratic Caucus of his belief that if Maryland is to remain competitive in its gambling endeavors, the time to discuss internet gambling is now.
"In order to maintain a healthy and competitive gaming program that attracts players from beyond Maryland's borders and keeps Maryland gamers at home, we must put our gaming program on par with other jurisdictions in the Mid-Atlantic," Busch stated.
Neighboring state Delaware has already enacted a law legalizing internet gambling, while neighbor Washington DC revoked its online gambling law after technicalities related to the passing of the law were questioned. Nearby New Jersey is expected to pass online gambling legislation this fall and Nevada is expected to go live with its online poker program in a matter of months.
The recent interest in internet gambling in Maryland was ignited when owner of the Maryland Live! Casino, David Cordish, indicated that he may soften his objections to the expansion of B&M gaming if his casino was able to offer web-based games.
A spokesperson for Busch stated that—if it is determined to be in the State's best interest—internet gambling could be in front of Maryland voters come November.