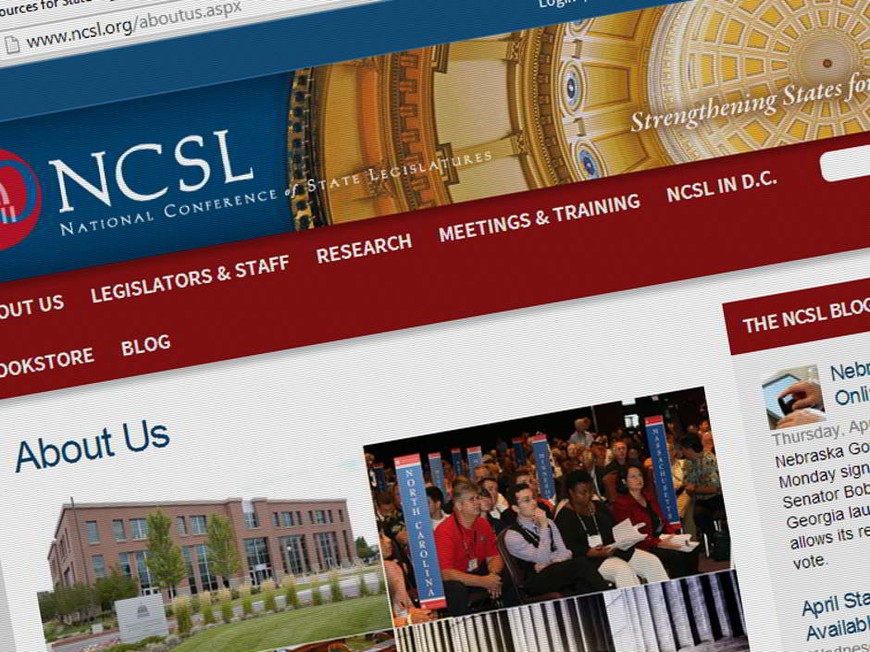 The National Conference of State Legislatures (NCSL) has expressed its strong opposition to the Adelson backed bills to amend the Wire Act in a letter to House and Senate leaders.
Following in the footsteps of the Democratic Governors Association, the North American Association of State and Provincial Lotteries (NASPL) and the Fraternal Order of Police (FOP), all of which have opposed the bills seeking to ban online gambling in the US, the NCSL has documented its opposition in a letter to Majority and Minority leaders, with a copy to every senator and congressman.
The message from the NCSL to politicians urges lawmakers "to respect the sovereignty of states to decide whether or not to allow gambling, and in particular online gambling."
"States have proven that they are effective regulators of the gambling industry and the proponents of this legislation fail to make a case that we have been negligent in our responsibilities."
In demanding that the issue be left to states rather than Congress to resolve, the NCSL asserts that although Nevada, Delaware and New Jersey have introduced internet gambling, "Utah and Maine have acted to forbid such activity."
"This is the way it should work, each state making the decision that is best suited to the desires of its residents and not through a congressional mandate," the letter reads.
Two bills have been presented as a paired legislative package, one in the House, and one in the Senate, which seek to amend the Wire Act so that it creates a federal ban on internet gambling. The motivation for the bills has come from gambling billionaire Sheldon Adelson who has initiated a countrywide campaign to ban all internet gambling.