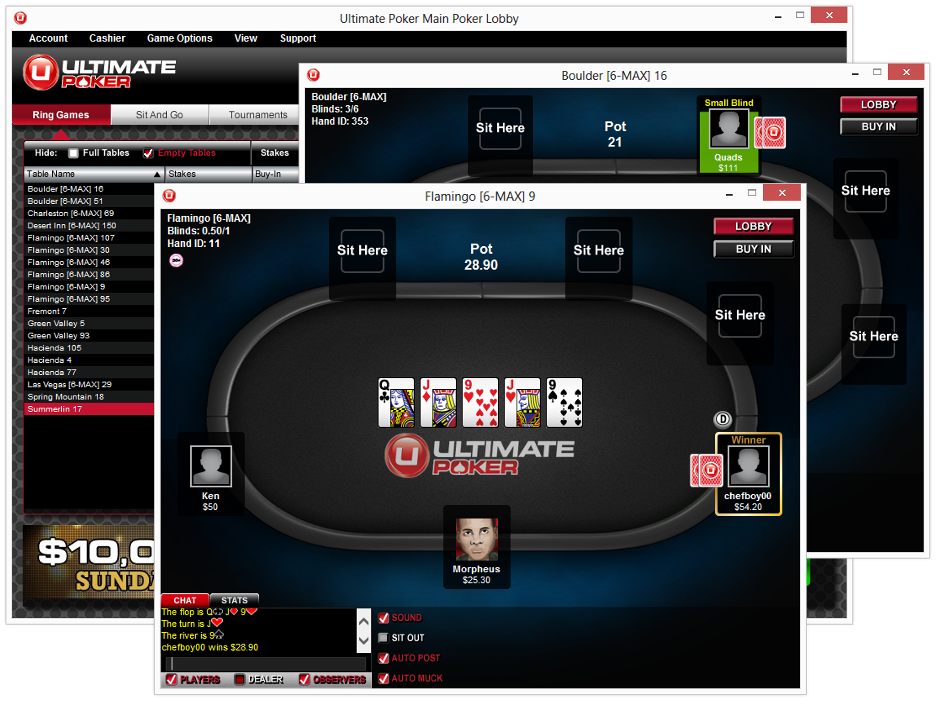 Ultimate Poker (UP) is expected to receive approval to roll out a new version of its online poker software on Thursday.
Along with the software update, Ultimate Poker is expected to reveal its VIP rewards program, called "Color UP." There are eight monthly VIP tiers (from "White Chip" to "Cranberry Chip"), plus two annual targets—"Gold Plaque" if a player rakes $10k during the year, and "Platinum Plaque" if $100k is raked.
A VIP store, where players can spend reward points, will debut with the software update.
The rake rebate specifics for each tier have not yet been revealed. Rake is attributed to players using the "winner takes all" system rather than the more common weighted contributed system.
Earlier this month, The Nevada Gaming Control Board recommended that Ultimate Poker end its "field trial" period, which would relax the scrutiny and reporting requirements that have been in place since launch.
The Gaming Commission is expected to give final approval of this recommendation, though it is not listed on tomorrow's schedule.
Ultimate Poker remains the only regulated online poker room in the US, a distinction it has owned since it first launched on April 30, 2013. South Point Poker (under the "real gaming" brand) and WSOP.com had hoped to have been launched by this time, but neither has received final approval from the Nevada Gaming Commission to go live.