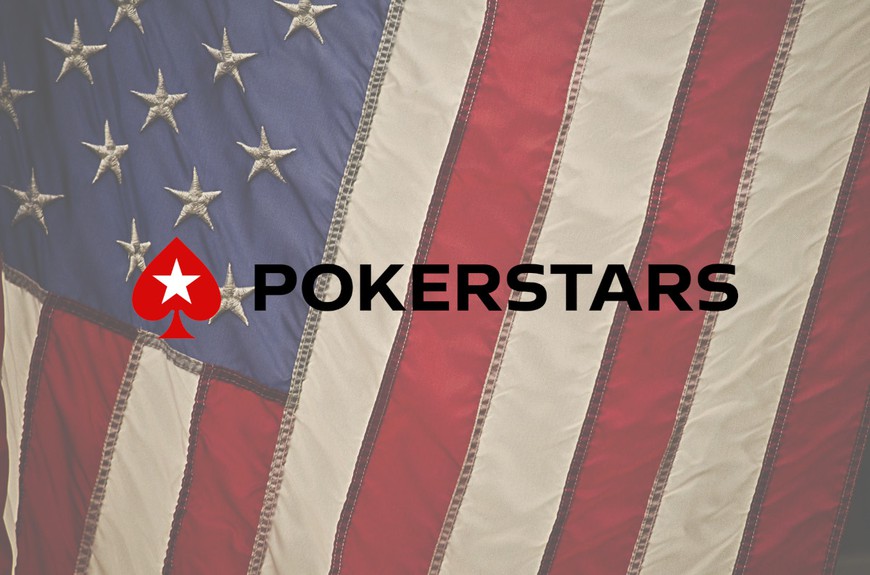 From its opening in late 2019 through early 2021, PokerStars PA enjoyed monopoly access to the Pennsylvania online poker market. Over that time, the operator built a loyal base of players. Even with new operators entering the space in 2021, the first poker provider in the state remains the biggest by quite a large margin.
PokerStars has held a dominant spot in Pennsylvania since it began in Nov 2019—but that was easier during a period where it had a de facto monopoly. When BetMGM PA, and later Caesars/888 through its WSOP PA brand, stepped into the market in Q2 and Q3 of this year, they were looking to take at least some of those established players from the big dog.
The numbers would seem to show a different story, however. Cash game traffic and revenue for PokerStars PA have been relatively stable since the new operators came in, and the new operators have done little to close the gap with the Mount Airy affiliated online poker client.
In the last 90 days, cash-game traffic for PokerStars has remained steady between 200 and 250 concurrent players. There was only a single day that traffic dropped below the 200 level, while it peaked near or above 250 three times.
In contrast, BetMGM Poker PA and WSOP PA haven't been able to find 100 concurrent players between them since they launched. Neither new operator has managed to hit 50 users on any day since they opened, though WSOP PA has a shorter history, and has competed well with new rival BetMGM since the former came on the scene in early July.
Play one cash hand, Get $50!
Make any deposit to PokerStars PA
Play just one cash game hand at any stakes
Get a mix of Spin & Go and

MTT

tickets worth $50
NO CODE NEEDED
Deposit match bonus up to $600!
Deposit $10 or more
Get a 100% match added to your bonus balance
The bonus is released in $10 increments
STARS600
PokerStars PA Nearly 4 Times Traffic
The lead for PokerStars PA is remarkable in a number of ways. The most recent cash game numbers, as tracked by the independent industry monitor GameIntel and available on the PRO Data platform, as screenshot here, show PokerStars PA with nearly four times the traffic of the other two poker operators combined.
On Monday, Oct 11, PokerStars logged 229 users, while BetMGM and WSOP combined for 59 total (40 and 19 respectively).
That ratio looks to hold steady for the past six months of competition as well, with the leader well over the 200 mark, and neither competitor hitting 50.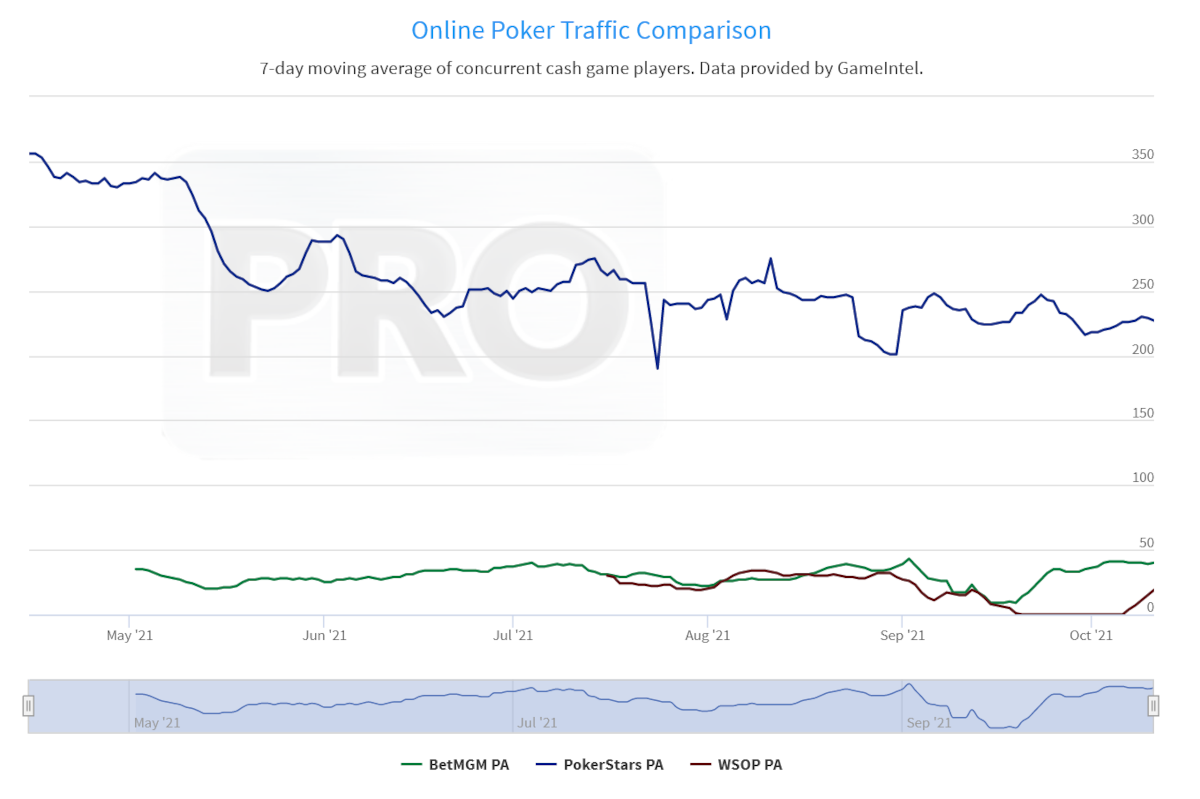 In fact, traffic at PokerStars PA currently puts it at the top nationwide for regulated poker. The only operator that is in contention for the national prize is the shared WSOP USA player pool run by WSOP.com and their partner 888 (WSOP PA is a distinct player pool), but except for a few weeks over the summer, PokerStars has consistently had a decent lead.
It is worth noting that the two networks serve roughly the same number of people. PA has a population of just under 13 million, which is roughly the combined population of New Jersey, Nevada, and Delaware, so in theory, the two markets should be similar in at least some ways.
That bears out comparing PokerStars PA and WSOP/888, but leaves open the question of low traffic numbers at WSOP PA and BetMGM Poker PA. Market experience is surely a factor, with WSOP.com being a much more mature operator, but PokerStars has managed to maintain 200+ users since its inception, so it is an open question why other operators have not been able to generate more traffic.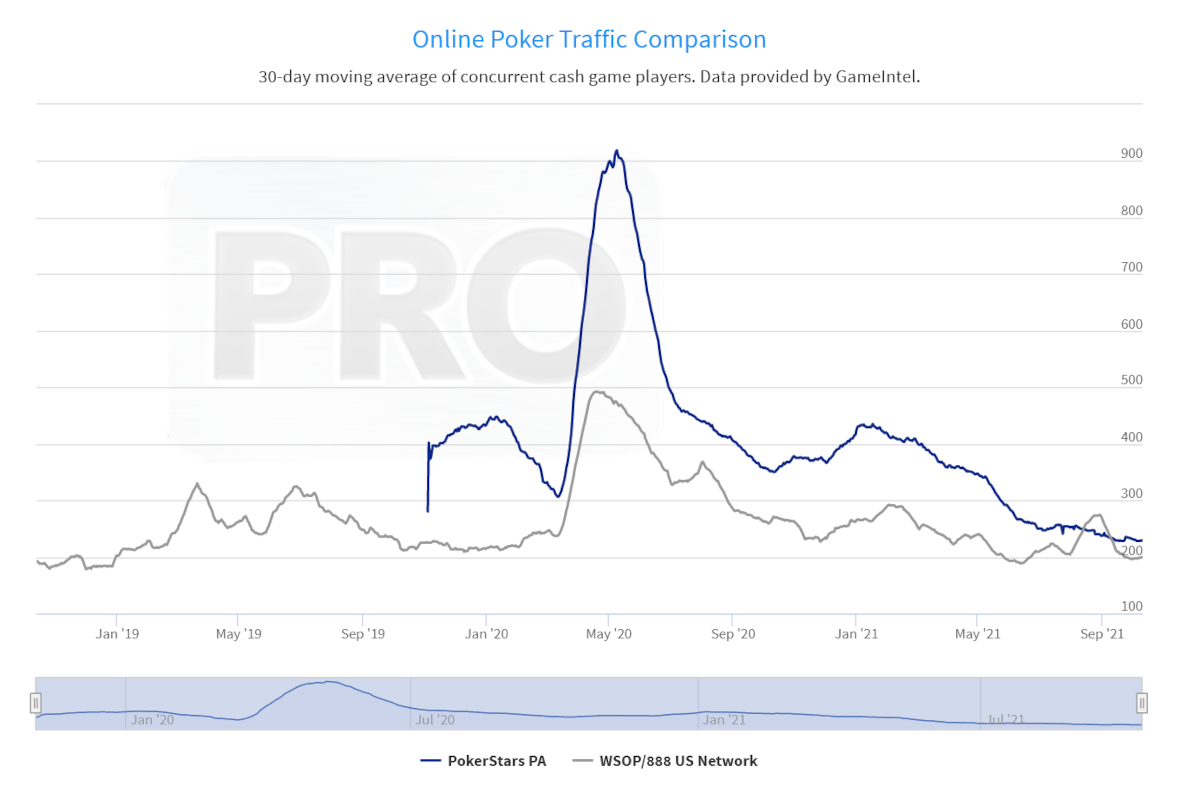 Big Series Among the Attempts to Bridge Gap
There certainly has not been a lack of effort from the new PA players in trying to make up that gap, most notably in tournament series.
WSOP PA came out of the gate with an unprecedented announcement of a bracelet series in PA. That marked the first time online bracelets could be won in a US market other than NJ and Nevada, and an increase in revenue for August and the best cash game numbers in its history showed a small impact at least.
That was not the only big series either, as WSOP also brought the first-ever online circuit event to PA in September and this month is trying the very ambitious Fall Championships, which is weathering some big overlays right now.
For its part, BetMGM PA has been throwing in a few series of its own, with several editions of the Online Series since the operator began spreading games.
It seems clear that PokerStars PA is in control of that market for the time being. Neither new competitor seems to be a credible challenge in the foreseeable future for the leader, but there is an open question about why competitors can't crack the market.
While there is clearly an appetite for poker in the Keystone state, for now at least, PokerStars is the operator feeding the PA masses.
Pick your favorite poker site in PA