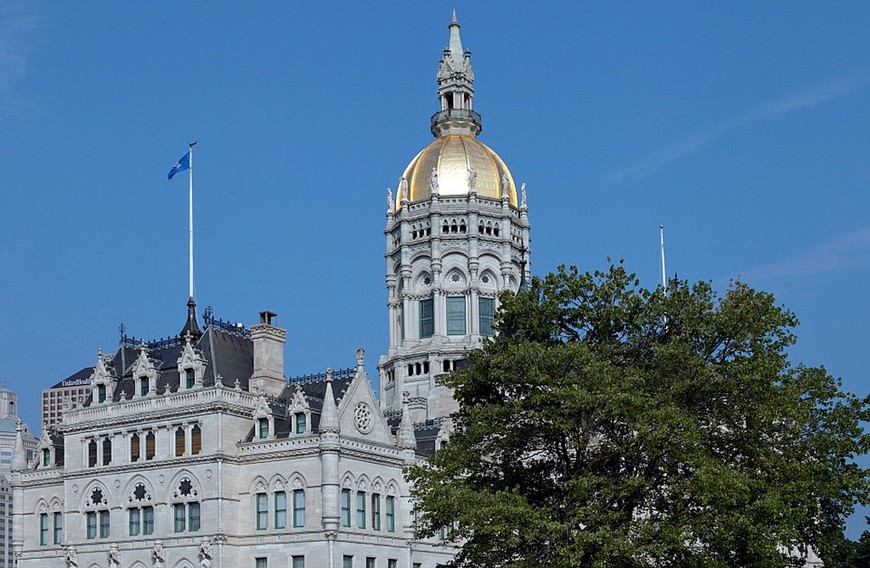 The first numbers are in for the new regulated online gambling market in Connecticut. The casino side of the market combined for about $6.6 million in revenue while the sportsbook market handled about $54 million during the very first reporting period.
The latest data represents less than a full month and is therefore incomplete and preliminary, but it shows that DraftKings, which partners with the land-based Foxwoods Resort Casino, led the early market on most indicators. It took about 54% of the casino market with about $3.6 million in adjusted gross revenue and made about $2.7 million in adjusted revenue from its sportsbook side, which was nearly 77% of the total market.
In total, the CT online casino operators pulled in around $6.6 million in adjusted gross revenue in the incomplete October dataset, while sportsbooks combined for just under $54.1 million in total handle. The market for online casinos and sports betting fully opened in Connecticut on October 19, after a week-long soft launch.
That means the first dataset contains less than three weeks of data, only two of which are from the full launch period, so at best, any conclusions drawn from it are preliminary guesses. That said, DraftKings came out on top of the first numbers, with the most revenue in both categories.
DraftKings Leads the New CT Market
In most of the categories on offer, DraftKings came out on top of the new markets. It earned just over $3.6 million from the casino side, compared to about $3 million for its only competitor, FanDuel (which partners with Mohegan Sun Casino), while in sports betting, DK had just under $3.6 million in adjusted revenue, compared to just $813k for FanDuel. A third sportsbook, SugarHouse, had just over $285k in adjusted revenue for the short month.
Where things get a little more interesting is in the sportsbook handle from the early numbers. FanDuel actually handled more bets during the reporting period with more than $27 million in total handle, compared to almost $23.8 million for DraftKings and about $3.25 million for SugarHouse, which is operated by the Connecticut Lottery Corporation in conjunction with Rush Street Interactive.
DraftKings Casino offers legal online gambling to residents of Pennsylvania, New Jersey, Michigan, and West Virginia!
Big no deposit offer

Get $50 in free credits after registering
Massive 100% bonus up to $2000 on the first deposit
Take part in generous Dynasty Rewards loyaty program
Close to 500 video slots and popular live casino games
The main difference between the handle and the adjusted revenue on the sportsbook side came from two sources—promotions and payouts. DraftKings had higher promotional costs for sportsbook activity, at $5.1 million to just $2.6 million for FanDuel. However, FanDuel had to pay out more money on the month, with bettors winning $26 million on FanDuel compared to only $19.8 million on DraftKings.
That meant that while FanDuel handled more bets than DraftKings in the opening month of the market, it was left with a much smaller fraction of the money it handled compared to DraftKings. Since much of that difference seems to have come from payouts, it is easy to see the numbers changing as time goes on.
As the first dataset from a new market, it will be very hard to make solid predictions going forward. The opening month for Connecticut compared favorably to similar openings in Michigan and Pennsylvania, especially when the population is considered. With about a third of the people of MI, and a quarter of PA's population, the numbers for the first month of Connecticut look pretty strong.
Bet on your favorite sports with DraftKings Sports available in Pennsylvania, Michigan, and New Jersey!
First deposit boost

20% up to $1000 on your first deposit
Your bets count toward DraftKings Dynasty Rewards: collect crowns & reedem bonuses
Quality mobile app to place bets on the go
Excellent sports coverage and all popular betting markets