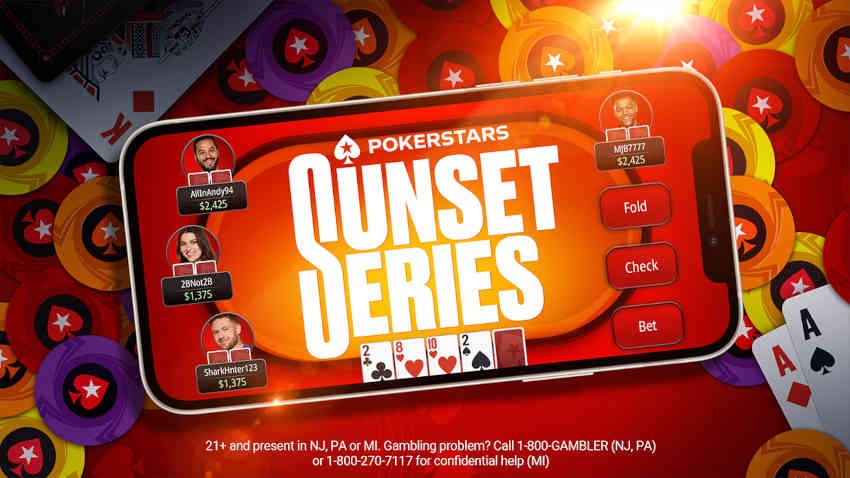 We were happy to provide extra value for players in our first mobile-exclusive event in a tournament series. PokerStars recently hosted a unique tournament in the US market, specifically targeting casual players, though it garnered minimal attention in the press.
The tournament came as part of the recently concluded Sunset Series, which featured many first-time events, including bringing a fresh twist with the introduction of a mobile-only event reserved exclusively for those playing on the PokerStars US app via mobile phone or tablet.
Players from all three US states — New Jersey, Michigan, and Pennsylvania — were given the opportunity to compete in this first-of-a-kind tournament.
Dubbed Mobile Stars, the event took place on July 26, adopting a classic 8-Max structure with a $2500 guarantee for the shared liquidity network spanning New Jersey and Michigan and a $1500 guarantee for players in Pennsylvania. With an affordable $5 buy-in, the tournament required an ambitious 330 entries in PA and 550 entries in the shared liquidity network to avoid any potential overlay.
Indeed, the operator didn't quite hit that mark — it attracted 150 in Pennsylvania and 178 in MI-NJ — but PokerStars likely planned on the overlay to bring attention to the event. In a statement, the company expressed its satisfaction in the turnout in its first-ever mobile-exclusive tournament within a series.
"We were happy to provide extra value for players in our first mobile-exclusive event in a tournament series," a PokerStars representative told pokerfuse.
First-Ever Mobile-Exclusive Poker Tournament
The decision to host a mobile-exclusive event within the Sunset Series was unprecedented for PokerStars and the entire online poker industry.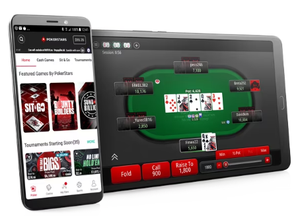 This move aimed to target a different player demographic, as it is generally assumed that high-volume players tend to favor desktop platforms for multi-tabling and utilizing third-party tools like HUDs. On the other hand, mobile players are often seen as a more casual segment, potentially presenting a softer competition for other participants.
By targeting mobile players, PokerStars aimed to attract casual players and level the playing field, offering a fresh and accessible tournament format in line with the rising popularity of mobile gaming.
It remains to be seen whether this type of focused tournament would also be offered in the global dot-com market. Its debut in the US online poker market certainly opens the possibility for potential future expansions.
The rest of the tournaments as part of the Sunset Series were available on both desktop and mobile platforms, featuring a combined guarantee of $360k across 74 events (including two mobile-exclusive tournaments).
As the sun set on the debut Sunset Series, it surpassed expectations, generating $543k in prize pools and attracting an impressive total of 14,566 entries. The series also awarded six Summer Series packages with values ranging from $550 to $2200.
These packages grant access to the inaugural PokerStars US Summer Series taking place at Live! Casino in Philadelphia from August 24 to September 10. The series marks PokerStars' first live poker event on US soil in six years.
The package offers entry into the feature event, with buy-ins ranging from $550, $1100, or $2200, along with enticing perks valued at $1700. These perks include travel expenses, two-night accommodation at a luxurious five-star hotel, and exclusive food and beverage credits.
As the curtains close on the Sunset Series, poker enthusiasts eagerly await future innovations and events from PokerStars that continue pushing online poker's boundaries.
With the PokerStars US Championship of Online Poker (USCOOP) series likely to run in September, seeing if mobile-exclusive events make a comeback will be interesting. Only time will tell.