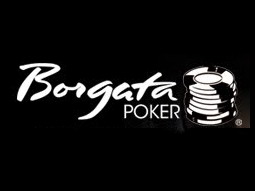 Key Takeaways
The Borgata Casino in Atlantic City is introducing high tech poker chips for future tournaments following the debacle at its $2m guaranteed Winter Open.
The new chips use the technology associated with modern bank notes—intricate designs with more colors and an authentication component only visible under ultra violet light.
Expensive new chips will be a lot cheaper than the cost of a second "chipgate."
The Borgata Casino in Atlantic City has introduced high-tech poker chips for tournaments following the debacle at its $2m guaranteed Winter Open.
New Jersey's Division of Gaming Enforcement (DGE) has approved the Borgata's new tournament chips which will help prevent crooked players from attempting to cheat by using fake chips. Christian Lusardi was arrested and charged with introducing counterfeit chips at the Winter Open event almost three months ago.
The new chips use the technology associated with modern bank notes—intricate designs with more colors and an authentication component only visible under ultra violet light. The casino will also hire additional staff and carry out more checks on the chips once a tournament is under way.
"In order to have the biggest tournaments in Atlantic City and as the market leader, we need to ensure the integrity of the games" said Joe Lupo, the Senior Vice President of the Borgata. He added the now obvious point that "this was very expensive, but very necessary."
The DGE has still not released the undistributed $1.4m in prize funds from the Winter Open. Players have launched a class action suit against the casino alleging that the lax security was responsible for the attempted fraud—expensive new chips will be a lot cheaper than the cost of a second "chipgate."