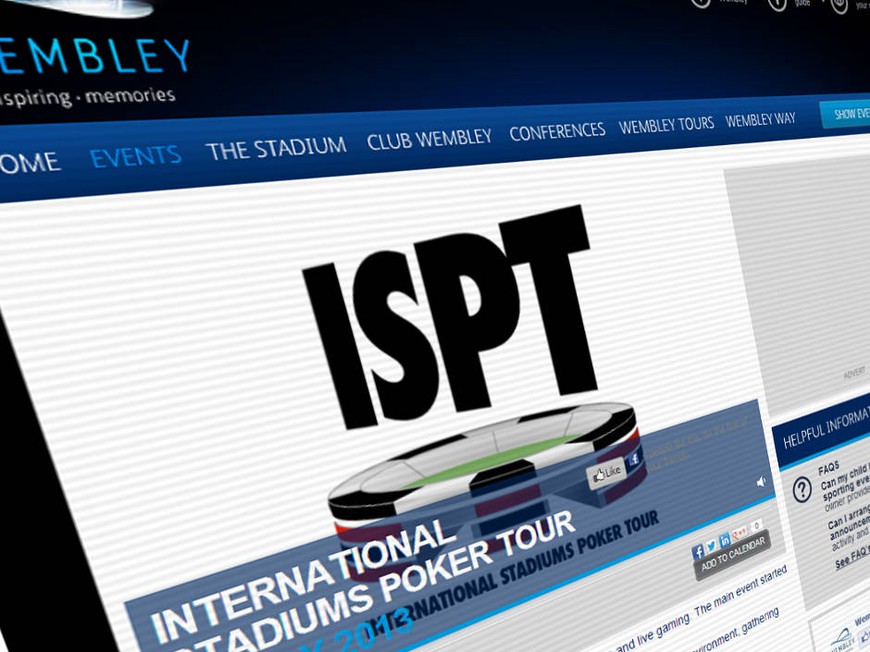 UK casino Dusk Till Dawn has stepped in and guaranteed that the winner of the International Stadiums Poker Tour (ISPT) Wembley event will receive at least €1m.
The news was announced on DTD's online forum BlondePoker.com late last week, and has revived interest in an event which so far has been hampered by poor organization and numerous setbacks.
Dusk Till Dawn, well regarded for creating an innovative center for poker in Nottingham, has given players confidence, and discussions of the event on poker forums are more optimistic.
The French organizers Prosper Masquelier and Laurent Tapie over reached and over promised—the event was originally advertised with a staggering €20m guarantee—and every retreat led to more criticism among players and media.
With DTD putting their name behind the guarantee, there is a growing belief in the event's success, even if it will fall far short of the promoters' initial aspirations.
DTD owner Rob Yong brings enormous enthusiasm to the project: "If Wembley is a success, I believe ISPT could be replicated in other iconic venues across the world generating huge prizepools and giving poker fantastic mainstream exposure, just look at Wembley's official web site—ISPT is alongside the FA Cup Final, Champions League Final and Bruce Springsteen's Concert."