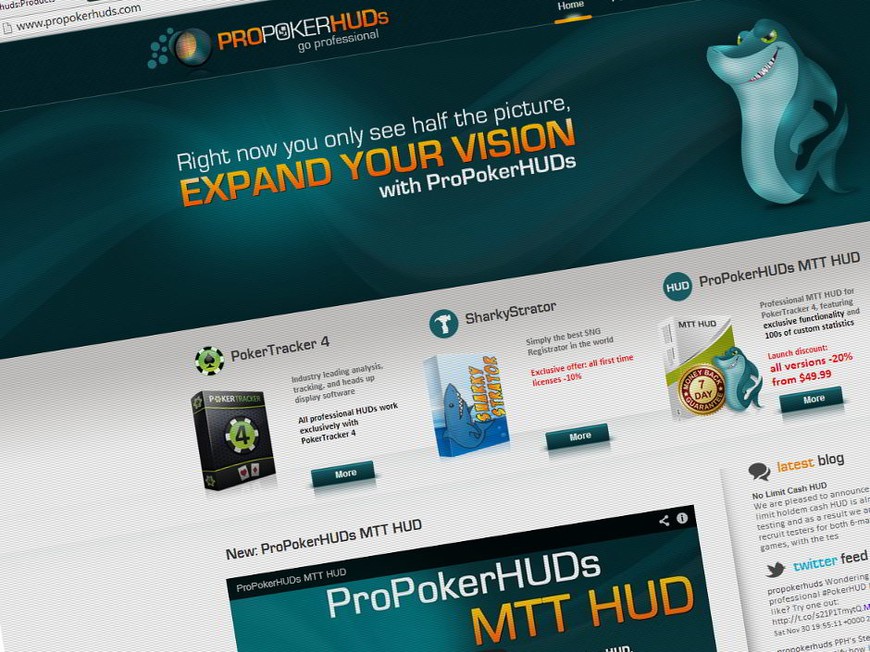 Key Takeaways
ProPokerHUDs has taken an Innovative approach to Head Up Displays (

HUD

) by implementing the graphical display of online poker statistics into ist product.
Top online tournament player "spacegravy" wanted his own bespoke

HUD

, but after it was written, decided to set up a company to make it available to a wider audience.
The use of graphics provides the biggest difference compared to existing HUDs, enabling beginners to get up to speed more quickly, and giving grinders faster information processing.
ProPokerHUDs has taken an innovative approach to Head Up Displays (HUD) by implementing the graphical "pilot" display of player statistics that are shown at the table while you play.
HUDs take information from a user's poker database and project it onto the screen to provide information while play is in progress. Grayson "spacegravy" Physioc wanted his own bespoke Head Up Display (HUD), so he worked with Kristjan "butitswrong" Illisson and Adam "Oracle3001" Hartshorne to create what they see as the first in a "next generation" of poker HUDs.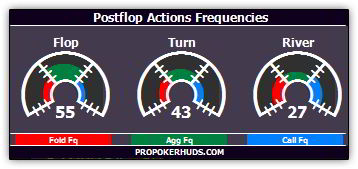 Normally, HUDs simply display color-coded numbers to important preflop and post-flop statistics, like how many hands they play, how aggressive they are, etc. ProPokerHUD uses this information with dials, using less screen space and which, according to the team, can be processed more quickly by users.
"Research into pilot psychology tells us that some visual information is best processed with numbers, some with graphics, and some as text … poker players need to process information as fast as pilots, we need the same level of technology," Kristjan told pokerfuse.
Kristjan further explained that each individual has different mental preferences for processing information, so it was important to make the HUD customizable for players.
"New players can use a HUD without being lost in numbers when they first install it," Physioc assured.
The software works with the PokerTracker 4 database and is optimized for tournaments. A cash game version is almost ready for release—both versions work only with No Limit Hold'em. Both PC and Mac operating systems are supported.
Two versions are offered, an advanced version and a premium version which includes additional features such as "advanced post-flop charts" and a "detailed short stack panel," we were told.
Check out the teaser preview below, and players can learn more at propokerhuds.com.