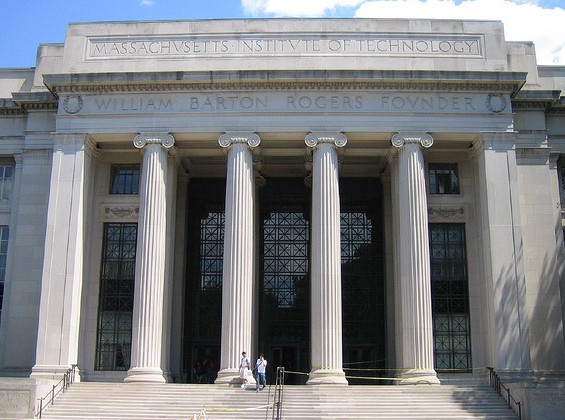 The Massachusetts Institute of Technology (MIT), one of the most highly regarded educational institutions in the world, is offering its students instruction in online poker and is holding a poker bot competition.
The instructor of the course in online poker is Will Ma, a 2nd year PhD student at MIT. He is teaching the class to over 200 students who stand to earn 3 MIT units of credit.
The course work consists of playing in a private home game league on PokerStars for play money where students can apply the concepts taught by Ma in his lectures. Though the course is at an introductory level, the topics covered may seem quite advanced compared to those learned at the kitchen table. As a result of the recent evolution in the teaching of the game, topics such as preflop ranges, flop analysis, variance and ICM theory are now introduced to students at the earliest stages of learning.
Students will earn one point on average for each online poker tournament played. The league consists of six daily tournaments with many variations of No Limit Texas Hold'em including 6-handed, turbo, deep stack, short stack and hyper-turbo formats. The course runs for 2.5 weeks and students are required to accumulate a minimum of 10 points to pass. However, in the event a student does not accumulate the required amount of points, the student may author a paper explaining why the threshold was not achieved and according to Ma, they will still likely pass.
In addition to credits, students finishing in the top of their class will win a share of valuable prizes including subscriptions to online poker training site CardRunners, and private coaching from respected professional, Mike "Timex" McDonald.
The poker bot competition course gives teams of 1-4 students "1 month to program a completely autonomous" poker bot. In preparation, four lectures are offered covering topics where "students will learn programming, game theory, bankroll management, probability, statistics, machine learning, and how to put them all together to make a successful poker bot."
Participating in the course can earn students six units of MIT credit if they can successfully build a poker bot that can beat a group of "reference players." If defeating the reference bots proves to be too tough of a challenge, students can still receive a passing mark by writing a strategy report.
In addition to the reference players, teams will also compete against each other for a share of $30k in prizes and "attention from some of the most prestigious tech and trading firms" in the world. The Final Event is scheduled for February 6 and is open to the public.
In the online poker community, poker bots are widely considered to be menaces that have a negative impact on the poker economy, violate the terms of service of reputable poker rooms, and are hunted for profit by some skilled players.