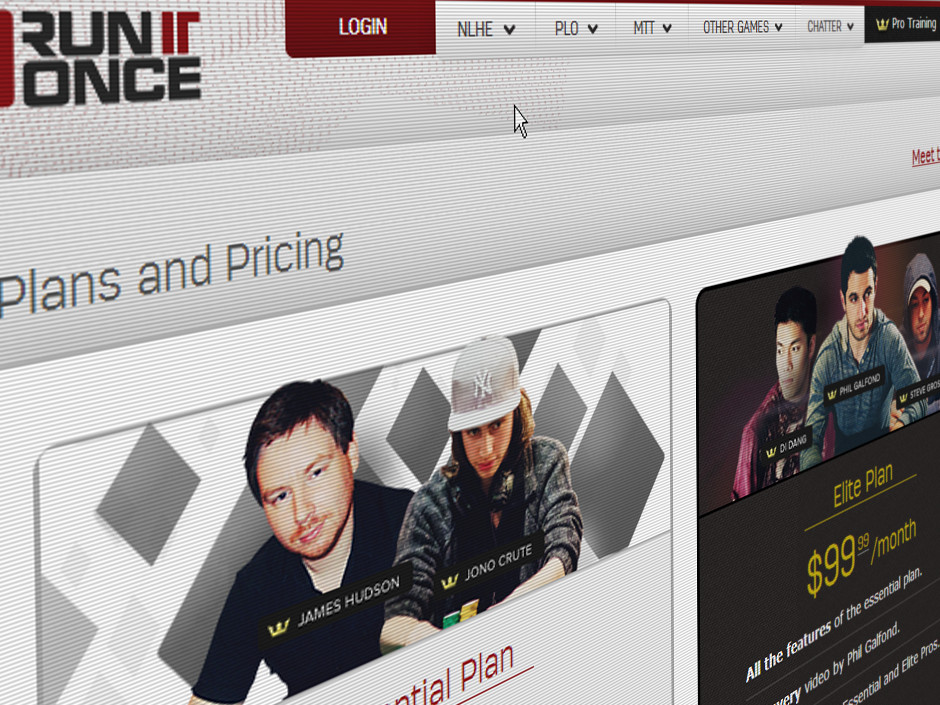 Phil Galfond announced quietly on twitter Thursday the launch of RunItOnce.com, a new community forum and training video site.
The site plans to cater to players of no-limit, PLO and tournament players, and touts a community-focused site with forums and player blogs, a built-in video recorder for user-submitted session recordings, and a long list of exclusive premium video producers.
Along with Galfond himself, nineteen other players are listed in its video producer roster, perhaps most notably the two dang brothers Di "Urindanger" and Hac "trex313," who have never previously created training videos. Both play in some of the highest NL and PLO games online with great success.
Also in the list is Steve Gross, better known by his online name gboro780, one of the most successful online tournament professionals with over $6m in cashes.
Pros are either categorized as "essential" or "elite," and there are two subscription tiers: One, at $9.99 a month, gives users access to all essential videos and 1 video made by Phil Galfond each month.
A top tier, at a premium $99.99 a month, gives access to videos made by the "elite" team.
Phil Galfond was originally the figurehead of Blue Fire Poker, but left in December 2011. In September 2012 he filed suit against Bluefire owner William Murphy for alleged non-payment.