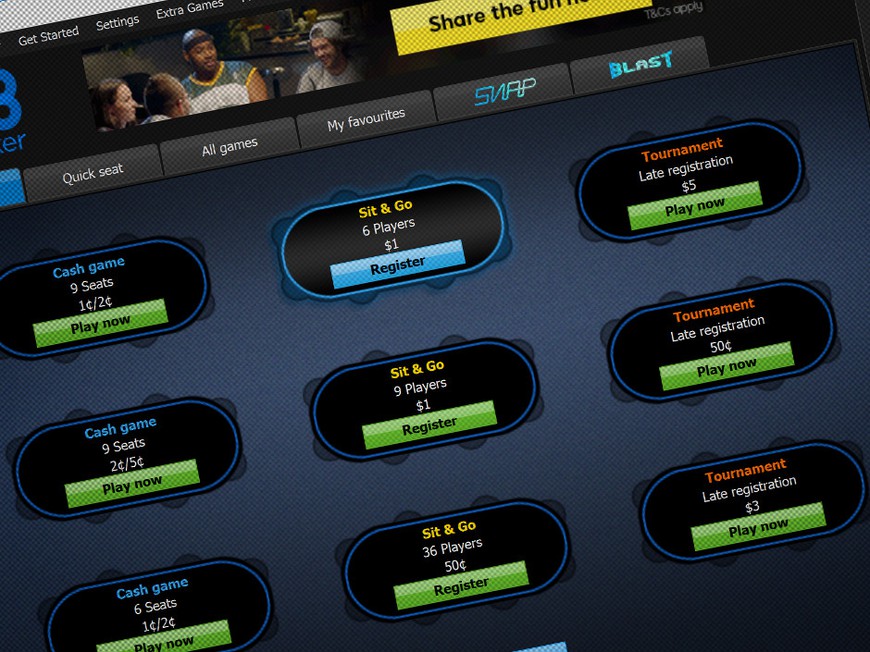 888holdings has announced their plans to launch a new poker platform dubbed Poker 8 that will roll out globally, including in US regulated markets, later this year.
Poker 8 marks the first time since before Black Friday that 888 has invested in overhauling its poker product. The launch of Poker 8 could be transformative for 888 as they are currently competing in the US regulated market against operators such a PokerStars and partypoker who sport much more contemporary online poker software.
"We're planning to launch by the end of the year probably our biggest product overhaul that [we have done in] the last six or seven years, called Poker 8," said Itai Pazner, the group's Chief Operations Officer, in a presentation to investors last week.
Having taken inspiration from player feedback it was revealed in the investors report that Poker 8 will see improved table display, lobby functionality and enhanced graphics to create "an even more engaging and modern poker experience."
The announcement from 888 on the roll out of Poker 8 comes after the H1 financial reports from 888 showed a sharp decline in online poker, a decline of 28% from the previous year, as online poker revenue now sits behind sports betting for the first time.
888 and
WSOP

.com Rule The US Regulated Market Roost

The All-American Poker Network (AAPN) operating under the Caesars Interactive Entertainment (CIE) license that includes a 888poker and WSOP.com joint offering recorded its third consecutive month of year-over-year growth in the New Jersey market back in August.

WSOP.com and 888poker sit in the top spot in the New Jersey market for cash game traffic, overtaking former market leader PokerStars NJ back in May 2018. WSOP.com and 888 have combined their player pool in New Jersey with those in Nevada and Delaware to offer a shared network of players.
Can We Expect To See Poker 8 In Regulated US Markets?
With 888's partnership with the WSOP in the United States regulated markets, it is likely that players will see Poker 8 breath some life back into the 888/ WSOP brand stateside.
"We're still big believers in the poker market," said Pazner. "We have several unique assets: We probably have the best network in terms of recreational players in the market, which we still believe is the way forward in poker. We sponsor the WSOP … for over four years which is creating a very strong brand [presence]. And we have probably the best relationship with all of the leading content sites, the affiliate sites, where we are ranking number one in the industry."
It can also be expected that when Pennsylvania goes live, allowing online poker, casino games and sports betting to be played in the state, Poker 8 will be available.
"Poker is still a very big gateway for new players to come in, which we cross-sell to our other products," added Pazner.
It has yet to be announced if 888 will be offering sports betting in Pennsylvania, which needs to be done in conjunction with a land-based casino, but it is expected that they will offer online poker through a skin via the bricks and mortar Mount Airy casino website.
888 Last To Innovate & Cracks Starting To Show
Having not updated its online poker platform since before Black Friday in 2011, the Poker 8 platform is long overdue if 888 wants to retain a foothold as a top online poker provider.
888 has recently been overtaken by partypoker as the number 2 online poker operator in the industry, a position they have held for the past 5 years.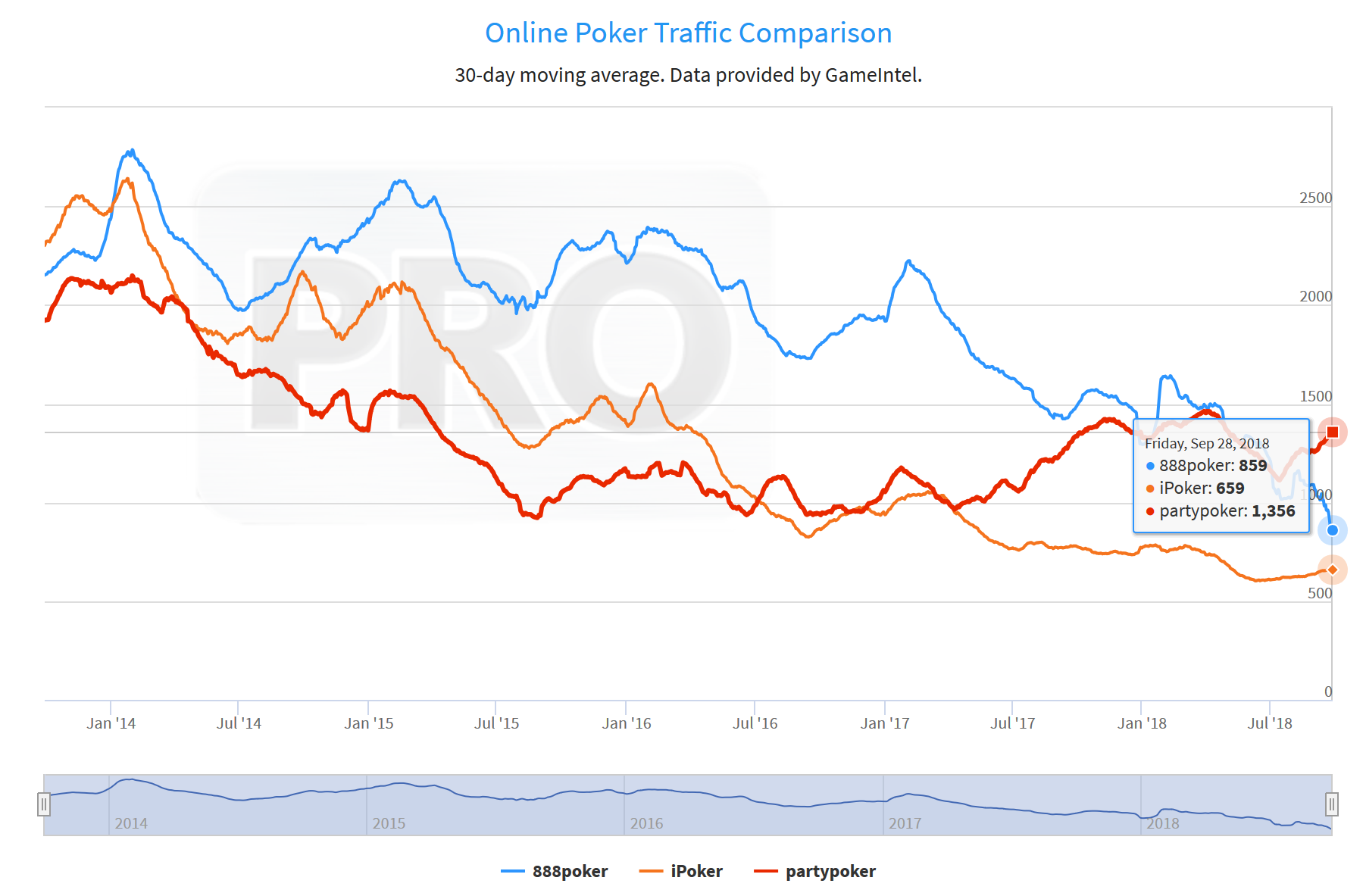 Data provided by GameIntel
Competitors of 888 have all been developing their online poker platforms, leaving 888 somewhat in the dark ages in comparison.
MPN launched Prima back in the summer, which was the biggest software update in MPN's history having been redesigned from scratch. Features included a new feedback mechanism, high-resolution graphics table, blind lobby, a new hand replayer and improved loyalty, bonus and achievements displays.
Prior to that, 2014 saw Unibet launch with its independent online poker platform, that was then further overhauled in 2016 with a 2.0 edition.
Partypoker and PokerStars have both innovated as well, with partypoker overhauling its platform and undergoing a branding change in 2013, whilst PokerStars 7 launched in 2014.