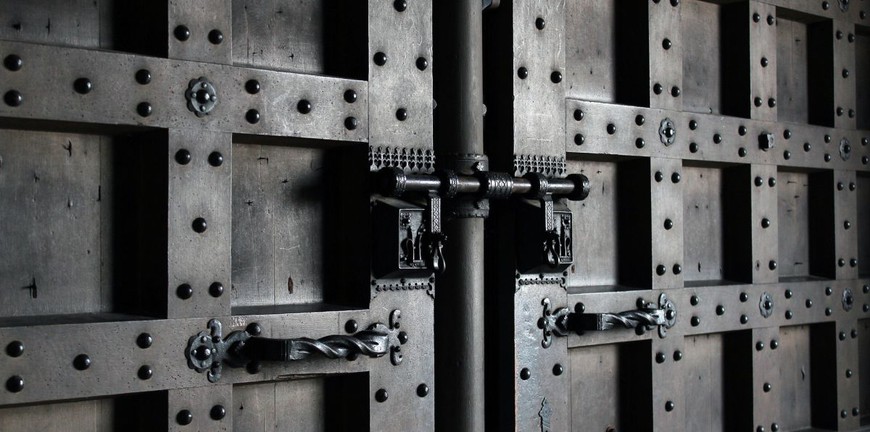 This week, the topic of player funds protection at online poker sites was once again in the spotlight. It is a topic discussed on pokerfuse regularly, from talking about the need for trust funds back in 2012, to advocating for increased regulatory oversight in European regulations in 2013, or more recently, commending work by US regulators dealing with the issue. We have also covered in depth when things have gone horribly wrong, like with Purple Lounge, PKR, Everleaf and many more.
The situation became somewhat clearer in 2015 with the advent of UK regulations, which require all operators to segregate player funds and disclose how they protect player deposits in the event the company goes bust. Now, all online poker rooms that want to operate in the UK—and that's most of them—must say how they hold your funds. But this information is usually buried in the terms and conditions, and the definitions are complex. Understandably, this leads to further confusion.
For that reason, today pokerfuse has released UK Rules Around Player Funds Protection: How Online Poker Operators Protect Your Money.
We surveyed every major online poker operator licensed in the UK and tabulated whether they declared their player fund protection as "low," "medium" or "high." We also set out in clear terms what these different ratings mean and suggested how players should best use the information.
Partypoker's Declaration
Discussion around the topic of player fund protection kicked off again last week on the 2+2 poker forum when a player asked a partypoker representative if the company segregated player funds from operational expenses. A partypoker representative responded 'no'. After an understandable uproar, the representative quickly responded to say that she misunderstood, and she clarified that all player funds are kept in accounts separate from those used for business expenditures.
Despite the quick correction, the topic cast light onto what this form of funds segregation means and what happens in the unlikely event that the company becomes insolvent.
The topic was picked up by the DAT Poker Podcast, a high-profile show spun off from the highly popular 2+2 Poker Podcast which shut earlier this year. In the latest episode, uploaded on Monday, hosts Adam Schwartz, Terrence Chan and PokerStars ambassador Daniel Negreanu discuss partypoker's funds segregation policy. You can listen to the audio below (the discussion starts at 00:53:15), though relevant quotes have been pulled out below.
"In the terms and conditions, it says 'customer funds are kept in accounts separate from business accounts but they would form part of the assets of the business in an event of insolvency,'" says Schwartz. "So basically, if the site goes tits up, it's gonna be because we don't have enough money to fulfill our obligations, and when that happens, player funds go into a big fund to pay out anybody who is left as a creditor. Which completely—for me—defeats the purposes of having funds segregated! That's why you do it!"
"That's incredibly dangerous based on what we know of history with Full Tilt Poker, who had similar practices where they did not segregate," said Negreanu. "Not to this extent, but … the way this is worded—and I'm not a lawyer—but it says, 'assets of the business in the event of insolv…'. So basically, if they go broke, all the players' money is used as part of them dispersing, and there's no guarantee that players' money goes back to players."
"Yeah – lawyer speak/accountant speak/finance speak, there's a lot of tie-ins here and if any of our listeners out there are experts on bankruptcy law in the UK or Gibraltar feel free to chime in," added Chan.
Partypoker's "Basic" Protection
The podcast hosts do a great job shining a spotlight on the issue, and they are primarily correct: The segregation that partypoker declares here does not afford customers any specific protection in the event of insolvency.
It is worth stressing, however, that partypoker absolutely declares that they segregate player funds from operational funds. This means that money does not mingle with the day-to-day running operations of the site. Daniel Negreanu discusses the situation at Full Tilt Poker, which, after Black Friday, was found to have almost none of its players' funds. The money had been used for marketing and to pay its executives and pro players.
"And I don't think anyone is saying 'hey, partypoker equals Full Tilt back in the day,' that's not the case, I'm not afraid of partypoker going broke at all," says Schwartz. Though he goes on to add—"I'm just surprised that they don't hold funds separate." He misspeaks here: Explicitly, partypoker separates player funds from operational funds. This is a requirement of UK regulation for any "remote" (that is, online) gambling operator.
Partypoker's "basic" declaration is not unique and it is permitted under the regulations. In fact, in our survey of UK licensed operators, it is by far the most common declaration: Almost half of all online poker rooms operating in the UK declare a basic level of protection. But that does not mean customers should not expect a higher level, and many big operators go further—including PokerStars, Unibet, and 888.
Almost two years ago, I brought this to the attention of Patrick Leonard who then had just been appointed a new partypoker Ambassador. He said he would raise the issue with the relevant people, though unfortunately it does not seem like this has yet changed (to be fair, Leonard was inundated with feedback, and under his ambassadorship and the watch of Tom Waters, Head of Poker at partypoker, a huge change has taken place at the company in the last two years. Increasing the seemingly arcane definition of player fund protection from "basic" to "medium" or "high" may understandably not have been considered a priority issue).
Other "Basic" Operators
The DAT Poker Podcast hosts' main point and concern is entirely correct: In the case of insolvency, a "basic" form of segregation offers no real protection for player funds. Indeed, the UKGC is mulling changing the name of "basic protection" to "no protection," to better communicate to players the risks.
The "lawyer speak" Chan and Negreanu talk about is actually regulator's speak: The UKGC requires every operator to declare their level of protection and even recommends how this should be communicated to players. Their suggestion reads:
We are required by our licence to inform customers about what happens to
funds which we hold on account for you the event of insolvency. We hold customer funds separate from company funds in [a mixture of bank accounts/ investment accounts/ in reserve funds which we hold with our payment processors]. These funds are not protected in the event of insolvency. This meets the Gambling Commission's requirements for the segregation of customer funds at the level: basic segregation.
In our report published today, we surveyed 25 online poker operators, which we believe to be all the major online poker operators with UK licenses. Of those, 12—*almost half*—have the same "basic" level of protection as partypoker and its sibling bwin.com. This includes some big-name operators like 32Red, BetFred, Betsson, Everest, TonyBet, William Hill and Winner.
Higher Levels of Protection
There are two higher levels of protection that operators can choose to declare. At the Medium level, operators declare that "steps have been taken to protect custom funds" in the event of insolvency, although there is "no absolute guarantee that all funds will be repaid."
In our survey, we found eight operators declaring this level. It includes 888poker, Unibet, Sky Poker (now owned by The Stars Group), three MPN skins (Grosvenor, RedBet and RedKings), and two iPoker skins (Ladbrokes and bet365).
And finally, there is the "high" level: "We hold customer funds separate from company funds in an independent trust account; the operator must set out details about how funds are protected. This means that steps have been taken to ensure that customer funds are repaid to customers in the event of insolvency."
We found five online poker operators with this highest declaration level. Two are the main brands of The Stars Group: PokerStars and Full Tilt; the other three are iPoker skins: Coral Poker, Paddy Power and BetFair.
Hopefully, this article and our new guide will help players make educated decisions about what site they play on and further shines the light on operators' policies regarding player fund protection.