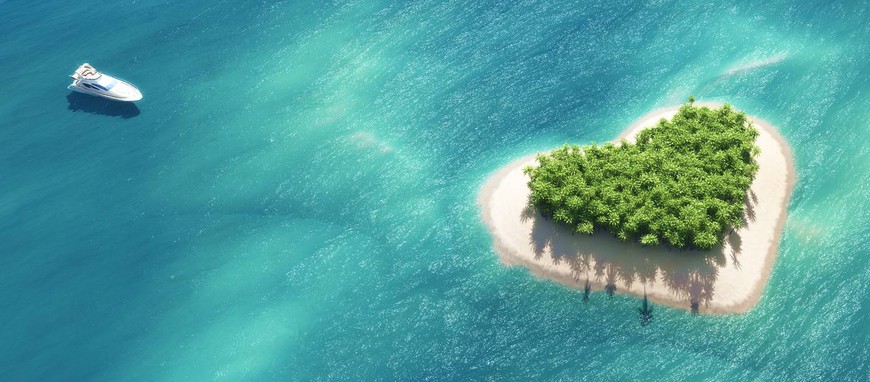 GGPoker has climbed the industry leaderboard and become one of the biggest online poker sites in recent years, and has made it a habit to give away millions of dollars to its players every month through a variety of promotional offers.
The Honeymoon promotion has been running at GGPoker for a long time, and the operator has decided to make it even more attractive by increasing its overall value from $300 to $350.
The GGPoker Honeymoon promotion is designed for new players and gives them the opportunity to make the best of their first 30 days at the site, capitalizing on the "honeymoon" phase of this new relationship.
The promotion has proven a success over the past months, which is why GGPoker decided to make it even more lucrative and give potential customers even more reason to join GGPoker this November.
What is the GGPoker Honeymoon?
The Honeymoon promotion at GGPoker, which has been running for a long time now, is one of the most interesting and appealing promotions for players joining the site with a limited bankroll.
Once opted into the promo, players start receiving daily missions to complete. Completing missions on a regular basis leads to a variety of rewards, including tournament tickets, tournament dollars, and real cash.
This November, the operator is offering a total of $350 through the Honeymoon promotion, making it a great time to join GGPoker and try to complete all 30 daily missions. The grand prize for completing all the missions is $150 in cash, but here is what else you can look forward to:
Completed Missions
Reward
3
2x $0.50 AoF Tickets
5
1x $2.50 Global

MILLION

$ Satty Ticket
7
10x $0.50 AoF Tickets
10
1x $5 Omaholic

MILLION

$ Satty Ticket
15
T$14
20
$20
23
1x Global MILLION$ $50 Ticket
24
T$50
25
1x $52.50 Omaholic MILLION$ Ticket
30
$150
The missions themselves can vary in difficulty, and different players will receive different missions to complete. Some of the earlier missions can be to simply play 50 hands of PLO or NLH, or play in an AoF sit & go, while the later missions can become quite tricky and include winning a particular MTT or even landing the AoF jackpot.
This means you are not guaranteed to have a good chance at completing all 30 missions, but players report that completing the first 20 missions is usually quite easy, and that nets almost $50 in cash and ticket value. However, prepare for the last ten to be more difficult.
In either case, all players can look forward to getting a good chunk of tournament tickets and cash from the earlier missions, while those who do great and manage to complete all the missions can claim $350 in total prizes.
More Promos at GGPoker
Of course, joining GGPoker as one of the biggest online poker platforms is not only attractive for the Honeymoon promotion, but also a number of other bonuses and promotions all players can claim.
All new players can either claim $100 in tournament tickets and cash prizes or a $600 deposit match bonus which is released through play on the site. Players can be earning this bonus while also trying to complete Honeymoon goals.
Joining GGPoker also means having access to $100,000 in daily Flipout tournaments which are reserved for those who win or lose big hands across all cash game stakes, participating in daily cash game and SNG leaderboards, and even claiming Daily Freebies for simply logging into the account.
Overall, GGPoker provides one of the most valuable portfolios of new player promotions, and giving away more than $10,000,000 per month is one of the reasons they are so highly regarded by players worldwide.