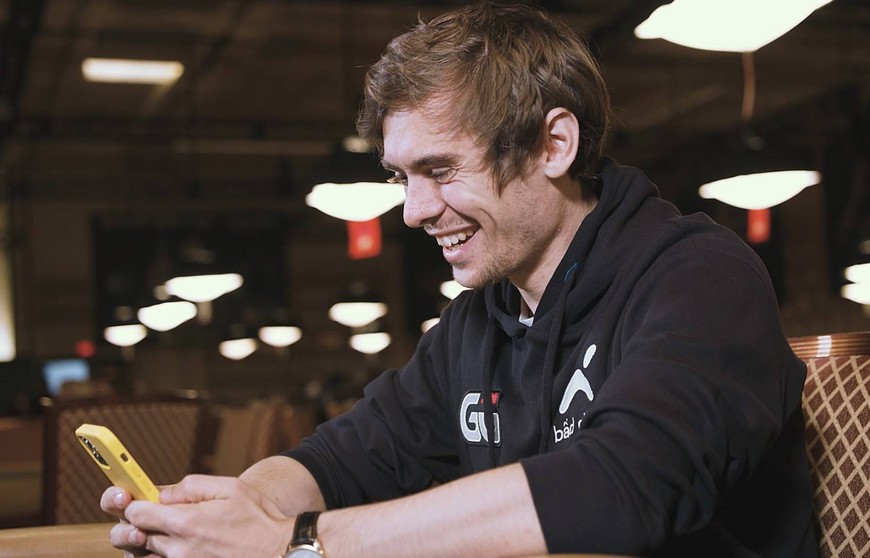 The advice provided will help bring your game to the next level. It helps bridge the gap between casual players and professionals.GGPoker has deployed Ask Fedor, a new coaching tool built into the online poker client that uses deep learning to analyze your play and provide immediate post-hand advice right at the tables.
The tool was created in consultation with GGPoker ambassador Fedor Holz, but the system utilizes artificial intelligence and neural networks to give its recommendations, GG says.
The company has not detailed exactly how it works — and it has shied away from using the term game theory optimal — but, presumably, the advice is based on approximate GTO play.

Last verified: September 2023
Special Signup Offer
100% deposit bonus up to $600!
Or get up to $100 worth of rewards
Available in many regulated markets
Great

MTT

schedule including

WSOP

events
The tool can be used immediately after a hand is over by simply clicking the "Ask Fedor" button at the table. Your hand is analyzed and you will be given a five-star rating on how you played the hand. You can then drill down and see how you are rated for each action taken. If you made a wrong decision, the better option is given.
This system has been in the works for a while. PRO revealed that Ask Fedor was under development five months ago, noting at the time that it would likely be integrated directly at the tables and it could involve a subscription tier.
Holz himself said to PRO at the time it would be "a totally different beast than anything on the market."
And, indeed, this advice does not come cheap — all players get five free "Asks" to test the system, but after that, it will require a monthly subscription. A basic membership costs almost $30 a month and grants 30 Asks, $100 monthly unlocks 120 Asks, a Premium subscription at $200 a month is unlimited — and is the only tier that allows analysis at GG's "VIP" cash games at $25/$50 or higher.
All subscribers enjoy a 50% discount on their first month, but subscriptions are managed separately from the in-game cashier. It is available on both desktop and mobile, pokerfuse understands.
"The perfect poker player doesn't exist, and every one of us is curious about the best way to play a hand," Fedor Holz, GGPoker Global Ambassador, is quoted as saying in today's press release.
"This is why we've created Ask Fedor — your hand is analyzed in real-time and the advice provided will help bring your game to the next level. It helps bridge the gap between casual players and the professionals, and is only available at GGPoker!" he added.
Ask Fedor: Subscription Tiers
Tier
Cost*
Asks

VIP

($25/$50) tables?
Free
Free
5 total
No
Basic
$29.99
30/month
No
Standard
$99.99
120/month
No
Premium
$199.99
Unlimited
Yes
There is a 50% discount on these prices for the first month
GTO

Solvers in the Market Today

Coaching and training tools are obviously not new, and we are seeing more and more online poker sites integrating these features into their products.
PokerStars has its long-running coaching platform — relaunched as PokerStars Learn last year — and recently launched Level Up with Lex, a personalized video training tool. Unibet has its built-in Game Lab, one section of which provides general recommendations to improve. partypoker has MyGame, its own interactive coaching and training platform which also says its advice is based on the best GTO play.
However, all of these are offered free to all players and are seen mostly as a way of helping casual players improve their game while keeping them within the brand rather than looking elsewhere for third-party tools and services.
GGPoker's Ask Fedor is billed in much the same way — the website explains its rationale for creating the tool to "help bridge the skill gap, helping the game grow while educating and supporting our community."
"We want to give all players equal access to tools to help increase their Poker IQ," it says.
However, the pricing tier puts it among the high-end of today's best GTO solver tools, and the fact that it locks out play at VIP tables without a top-tier subscription suggests that GG also sees Ask Fedor as a premium product that warrants a high price tag.
Just how successful it will be, then, hinges on its accuracy, and this will have to come through player testing. There are scant details on the site as to exactly how it works, stating only that it is powered by Prometheus AI, which appears to be a reference to a cryptocurrency trading bot (GG could not immediately confirm if this is the same AI tool).
In fact, the premium tier puts it among the more expensive GTO solvers on the market, about in line with Run it Once Poker's Vision. The most famous Hold'em GTO solver, PioSOLVER, is priced as a one-off license with no cap on analysis.
Third-Party Hold'em

GTO

Solvers: Pricing
Tool
Cost
PioSOLVER
$249 – $1099 per license

RIO

Vision
$130 – $200/month
GTO+
$75 per license
SimplePoker

GTO

Trainer
$17 – $33/month (min quarterly billing)
InstaGTO
$66 – $99/month
MonkerSolver
€499 per license

Last verified: September 2023
Special Signup Offer
100% deposit bonus up to $600!
Or get up to $100 worth of rewards
Available in many regulated markets
Great

MTT

schedule including

WSOP

events
Simple Features, One-Click Analysis
Looking at the feature set, Ask Fedor looks a lot simpler than other third-party tools on the market. There is no ability to set up custom scenarios or explore results. There is a single button to analyze a played hand, and the grading is simplistic, offering a star rating of each decision you made and suggesting a better play if one is identified.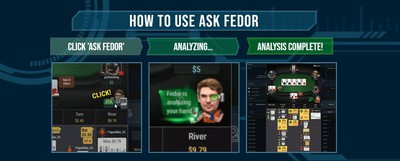 Correct poker play is balanced — many decisions involve a mixed strategy of folding, calling, and raising at different frequencies — so how this is boiled down into a single recommendation is unclear.
There is more sophistication in its history section, which shows all previous hand analyses performed by the tool, and shows charts of performance over time to see if your play has improved.
This appears to be an extension of the existing PokerCraft tool (see more in pokerfuse's full GGPoker review), a complete hand tracking and analysis tool that offers a competitive alternative to the likes of third-party tools PokerTracker and Hold'em Manager. This has been extended with a new Ask Fedor section.
There are also notable restrictions on game types. It only currently supports NL Hold'em cash games, Rush & Cash fast-fold games, and NLH tournaments — there is no support yet for PLO games, bounty tournaments, or sit and gos like Battle Royale.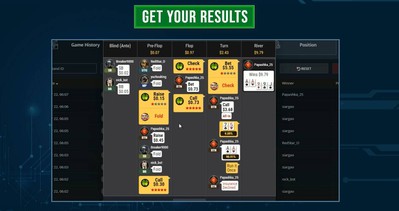 The system also doesn't understand various scenarios, like those with cash drops or dead chips. For tournaments, it is disabled when in the money. Hands that have more than four players in the hand post-flop are excluded.
It also only understands hands with six active players. The tool will be available at 7- or 8-handed, but only when the first one or two players fold, effectively making it a 6-max game. It will be entirely disabled when 9-handed.
All these current restrictions aside, the real advantage with Ask Fedor over third-party tools will be its one-click implementation: The ability to see how well you played immediately after concluding the hand — without having to even leave the table — could certainly be very useful for some players. The fact that it works on mobile as well could be a particular draw.
Just how good that advice will be remains to be seen.
Ask Fedor is live today, April 29, and available for all hands played from today onwards. All players get five free "Asks." Subscriptions are then offered via regular monthly payments — in-game balance cannot be used.
Not signed up yet? GGPoker is running some great deals for new players. Check out pokerfuse's comprehensive review to learn more and grab the latest GGPoker Bonus Code »