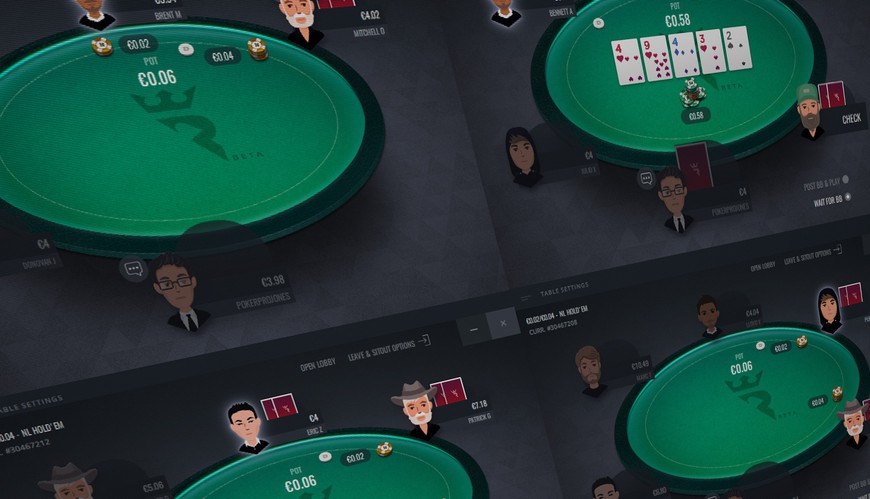 Run it Once Poker is getting a US online poker reboot. While details are scarce, pokerfuse understands that its new owner is looking to launch a multi-state online poker network soon — potentially this year or early 2024.
The most likely launch states are New Jersey and Michigan, where the company (through its main brand, BetRivers) already has an online gaming presence and where it could immediate create a two-state online poker network. Nevada, though much smaller, is also a potential debut state.
RIO Poker parent company Rush Street interactive could also be considering a launch in Pennsylvania, though that state has yet to sign MSIGA; West Virginia and even Ontario, Canada, are potential long-shots.
When Run it Once Poker first debuted in the global dot-com market many years ago, it created a real buzz with a unique set of features — many of which we expect to carry through to its US relaunch. These include:
Splash the Pot – Money randomly added directly to the pot
Dynamic Avatars — Each player's avatar changed based on their recent play history
HeroIQ — Built-in

HUD

SNG

Select — Classic and Lottery-style sit and go's, combined
Legends — Traditional weekly cashback program which, when combined with Splash the Pot, awarded up to 75%
StreamR — Secondary rewards program for streamers
Auto Seating & Fixed Buy-in — Simplified way to find and join the games
But, while the rebooted version is expected to retain most of its unique features and innovations that made it stand out from the crowd, pokerfuse also believes that Run It Once for US will see plenty of new additions and features which the initial version lacked.
Here are the five significant changes to look out for once the US version goes live.
1) New Branding
Naturally, with Run It Once Poker now running under a new company — Rush Street Interactive (RSI) — the branding of RIO will not be the same. The operator appears to have already settled on the name — Run It Once Poker Powered by BetRivers — after Galfond teased it in a tweet last month.

BetRivers is the flagship brand of RSI for online casino and sports betting, with a presence in more than a dozen US states. Its online casino product is currently live in four states — Michigan, New Jersey, Pennsylvania, and West Virginia. The first two are also signatories of the Multi-State Internet Gaming Agreement (MSIGA).
The branding of BetRivers will have substantial cross-sell opportunities from online casino and sports betting to online poker verticals.
2) MTTs from Day 1
One major component that hindered the growth of RIO was the lack of support for tournaments. Tournaments are undoubtedly one of the most popular formats in online poker today and are essential to a room's success. Before RIO's shutdown, the operator had been working hard to add tournaments to its game offerings, but it never came to the surface.
It has already been confirmed to PRO that "MTTs are expected to be a part" of Run It Once's offerings once the site goes live in the US market but it would be interesting to see if the operator opts to add a twist to the format.
3) Dedicated Mobile App
Another significant omission in the previous version was the lack of a dedicated mobile app. Today, mobile is a key growth area for online poker, with most new customer acquisition coming through mobile channels. A mobile app is a must to compete with well-established operators like WSOP, PokerStars, and BetMGM in the US market.
Much like tournaments, RIO had been developing a mobile app and was close to launching it, but players never got to experience it as the company folded before its release. Galfond's team is unlikely to repeat the same mistake and will have its mobile online poker app ready soon after the platform goes live in the US.
4) Casino Games Integrated
One notable aspect of the US launch for RIO would be that it would not be poker only. The room will operate under its parent company RSI and with BetRivers branding. BetRivers is already live in multiple states in the US, running both online casino and sports betting platforms. There would be a vast cross-sell opportunity into the online poker vertical as it already has a massive player base.
Players will not just be able to play online poker on the V2 of Run It Once Poker but also play casino games via BetRivers' integrated online casino products.
"The precise integration of the two clients is still a work in progress," said Jason Senti, Head of Run It Once Poker, in an exclusive interview with Poker Industry PRO last year, "but the ultimate expectation is for casino games to be accessible to players through the poker applications, including the desktop client."
5) Possible Scrapping of Anonymous Tables
While RIO is expected to retain many unique novelties, pokerfuse predicts that the US version will shelve the anonymity feature and allow players to choose their screen names and display them on the tables.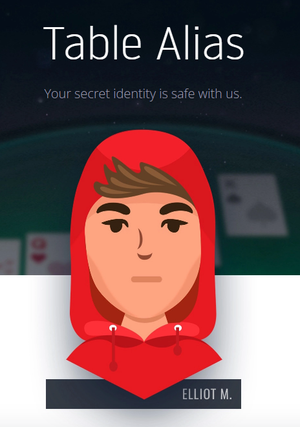 Previously, when players were seated at the tables, they were randomly assigned a first name and initial — matching the gender of the Dynamic Avatars. This random alias varied by the table, and each table or game had different aliases assigned to the player — making the game completely anonymous. The operator did this to protect players from being hunted. However, the feature also had a few drawbacks.
One of the fundamental parts of poker is that it is a social game. Removing the social and personable aspects of the game makes the poker game mechanical and dull. Many high-volume players also believe it reduces the game's skill by limiting the effectiveness of reads.
Furthermore, it has been statistically proven that winning players win more at anonymous tables and losing players lose more.
When all factors are combined and considering that the room already restricts third-party tools and nullifies table selection, the US version of Run It Once Poker may very well scrap the idea of anonymity.