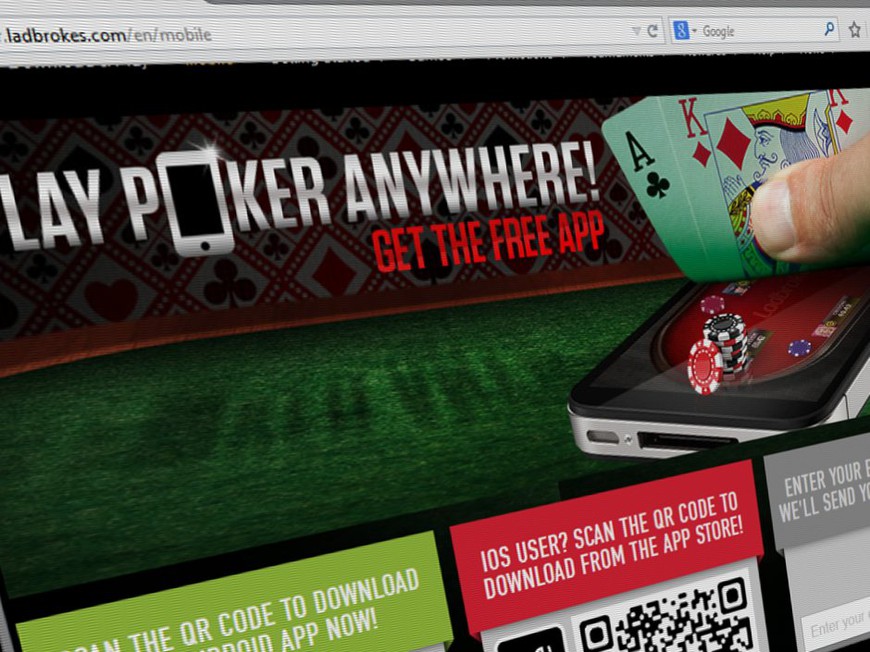 Canadian players at Ladbrokes Poker have been told that the gambling site will stop accepting deposits or wagers from October 1. Primarily a brick and mortar and online sportsbook, Ladbrokes also operates a top-tier skin on the iPoker network.
Players have been given 30 days from that date to withdraw their balances. Any "bonus funds and pending winnings still tied into wagering requirements in accounts from Canada will be forfeited" as of October 1.
Ladbrokes told customers only that the withdrawal came after "a review of Canadian igaming regulations." However, the decision appears to be directly linked to the introduction of the new UK licensing requirements on the same date. The UK Gambling Commission has made it a requirement that operators provide a legal justification for accepting customers from markets for which they don't hold a specific national license.
Where more than 3% of revenues come from that market, the justification requirements are more in depth. It is possible that Ladbrokes is legally uncomfortable with explaining the legal basis on which it operates in the Canadian market, although the company has not released a public statement on its reasons for leaving.
Canadian Exits
In the last year there has been a steady exodus of poker rooms from the Canadian market. In June Betfred, which operates a room on the iPoker network, announced that it was quitting the market.
In November last year, Playtech-owned marketing subsidiary EuroPartners announced that it was leaving the market, together with iPoker rooms associated with it, including Titan Poker. The decision was reversed shortly afterwards, but indicated organizational nervousness about the market.
A month later, Ongame site InterPoker announced its decision to stop serving Canadian customers after it was sold to new owners by Amaya.
Next to Go
Whether it is a strict interpretation of the Canadian laws or a response to the new UK licensing rules, Ladbrokes departure is not likely to be the last.
When Ladbrokes' great UK rival William Hill announced that it was ceasing to operate in 55 countries, Canada was not included in the list. As the operator of a poker room on the iPoker network, and after concentrating its activities into key markets, William Hill appears to be in similar position to Ladbrokes.
Conversely, under new owners Amaya, PokerStars has insisted that it has no plans to leave the market.
For operators who want to exit "gray" markets in advance off the implementation of new UK regulations, time is running out.
Ladbrokes' decision to give players little over a week's notice that they will lose bonuses and pending winnings unless they can be cashed out by October 1 is not the best way to win friends and influence people.
Managing such transitions can have a significant impact on brand credibility.