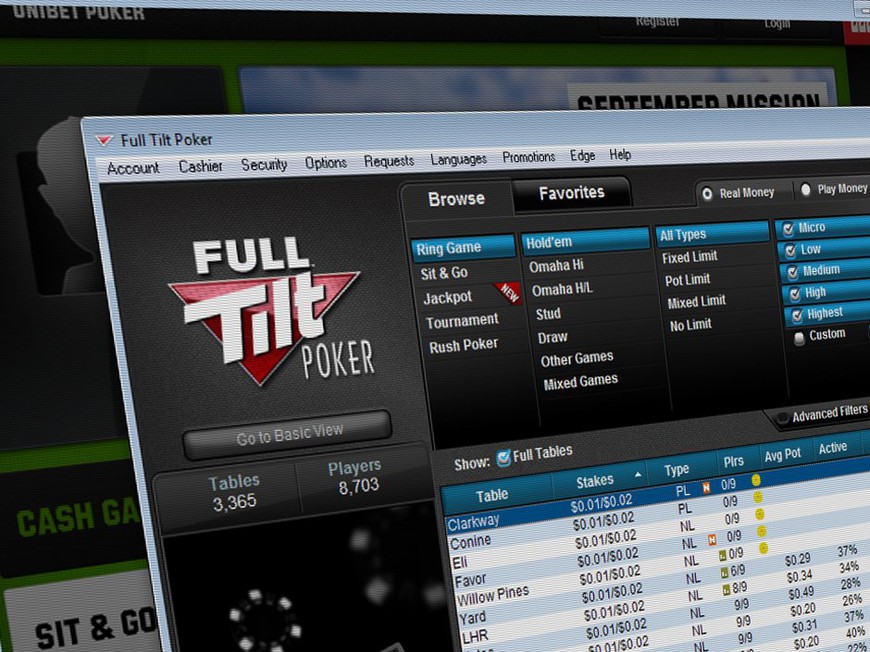 More online poker rooms are publicly committing to their positions on the UK online gambling and poker market, which is set to undergo a complete upheaval next Wednesday when the new licensing regime comes into effect.
First we saw various iPoker skins either commit or withdraw from the market, with Winner and Titan migrating players to do-co-uk websites, and Mansion pulling out.
PokerStars went public late last week with a clear plan on player migration to the new UK site—and admitting up front that the VIP program "will be reduced slightly" next year.
Full Tilt and Unibet Remain
PokerStars' smaller sibling Full Tilt Poker made a similar transparent and clear announcement to its players on Wednesday both via email and with an FAQ on the website.
Much like PokerStars, the migration on October 1 promises to be quick and painless: Player's VIP status level and any bonus status will be automatically moved over along with a player's cash balance.
However, one key point is is that, according to this FAQ, Full Tilt plans to make no reduction to the VIP program for UK players—"you will continue to have access to all games and offers available at Full Tilt," it reads.
Unibet publicly made a similar commitment this week. The new online poker room, a radical new independent poker platform with an innovative, recreational software focus, is among the dozens of operators who have applied for a continuation license to continue to serve UK players. And, according to an official representative, the poker "Challenges," Unibet's rewards program, will be the same in the UK as in the rest of the world.
Unmerged
One online poker room going in the other direction is Carbon Poker. The Merge Gaming Network flagship, which continues to accept players from most US states, emailed UK customers Wednesday informing them they would no longer be able to play.
While no reason was given, the rather abrupt timeline leaves little doubt as to the reason—players must request cashouts by the shutdown date of September 30, one day before the new UK licensing system comes into effect. It is not currently clear whether fellow Merge skins will follow suit.
The new UK regulations require all online gambling operators—including poker rooms, sportsbooks and online casinos—that wish to continue taking bets from customers in the UK need to have a UK license. On December 1, a second change comes into effect—a new "point of consumption" tax will require operators to pay a 15% tax on gross profits on all revenue generated from players in the UK.
Despite the increased costs of doing business, most major online poker operators are expected to remain in the market. Over 150 operators applied for continuation licenses to allow them to continue serving the UK market from next week.