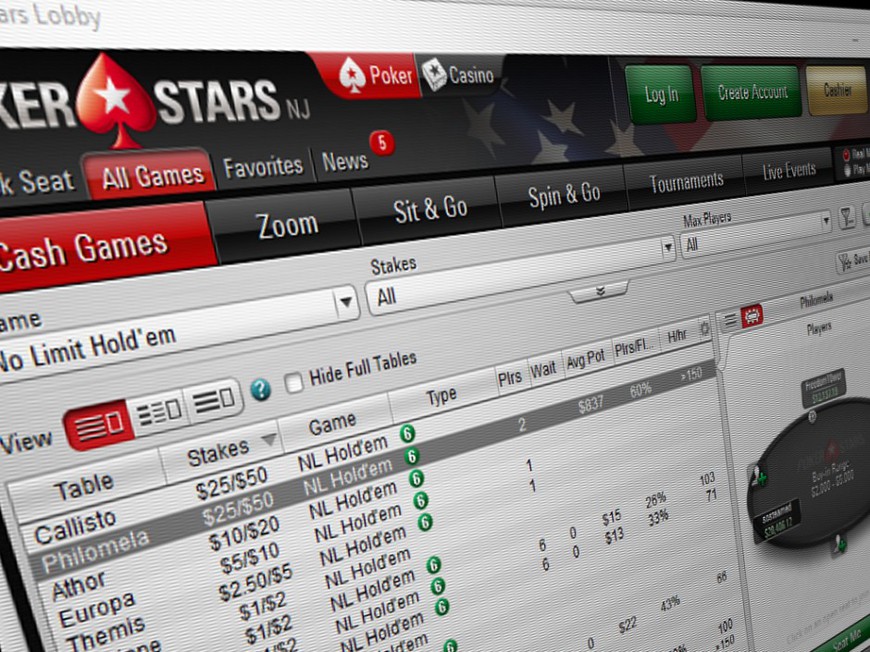 PokerStars has announced that it will run a special promotion to reward players in New Jersey for previously accumulated Full Tilt loyalty points, commonly known as FTPs.
Players in New Jersey will be contacted via email "in the coming months" with details about the promotion, according to a post by a PokerStars VIP Club Manager Dylan Coady, posting as PokerStars Dylan on the Two Plus Two poker forums.
In April 2012, PokerStars agreed to a deal with the US Department of Justice to purchase the assets of Full Tilt for $750 million. As part of the arrangement, PokerStars repaid non-US players of Full Tilt for all money lost following the collapse of the site after Black Friday directly.
The DOJ, using some of the $750 million, were to repay US players using these funds. Via the Garden City Group, the Claims Administrator put in charge of returning funds to US players, over $100 million has been returned to players. However, it was judged that Full Tilt Points held no value and would not make up a part of the reimbursements.
The PokerStars rep made it a point this week to inform players that as part of PokerStars' deal with the US Department of Justice, it would not assume liability for any of Full Tilt's liabilities, including Full Tilt Points.
"When PokerStars agreed to acquire Full Tilt, one of the primary reasons was to make sure that Full Tilt players were made whole for their account balances and deposits which the previous owners had not re-paid," Coady posted.
"Our lump sum payment was more than enough to cover these balances. The agreement also made clear that PokerStars was not responsible for any of Full Tilt's liabilities," he continued.
In spite of the terms of the deal, PokerStars will make considerations for players in New Jersey, currently the only US jurisdiction the global online poker leader is licensed to operate. However, there is no guarantee that the company will do the same for players in other US states where it may receive a license in the future.
"As new regulated markets open in the U.S. we will do our best to offer a promotion to previous Full Tilt players. However, we can make no guarantees at this time that such a promotion will occur," Coady remarked.
Coady hopes to be able to share the details of the special New Jersey promotion with forum readers sometime in June.