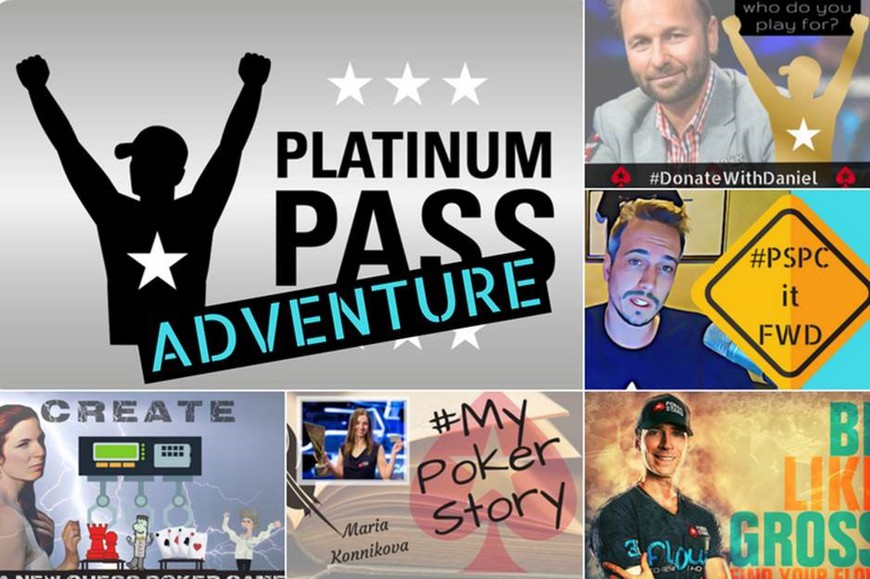 The world's leading online poker operator is once again giving away $30,000 prize packages as part of its Platinum Pass Adventure promotion. PokerStars announced today that 5 more Platinum Passes are up for grabs in competitions to be hosted by its brand ambassadors.
This latest round of giveaways features contests designed around sponsored poker pros Jennifer Shahade, Jeff Gross, Lex Veldhuis, Maria Konnikova and one of the world's most recognizable poker professionals, Daniel Negreanu.
Negreanu is calling on his fans to explore their philanthropic side and create a short video about their favorite charity or foundation. Entries are being accepted through September 30 as part of the #DonateWithDaniel contest. Negreanu will then highlight his top five choices on his vlog with the winner set to be announced on October 30. The four remaining finalists will see Negreanu donate $1000 to each of their causes.
The lucky winner will receive a Platinum Pass, valued at $30,000, including a $25,000 entry into the PokerStars Players No Limit Hold'em Championship (PSPC) taking place in the Bahamas January 6-10, 2019. However, should the lucky player cash or even win the PSPC, 50% of their winnings will go to their organization of choice. They get to keep the other half.
Negreanu stated: "You can make a huge difference for yourself and make the world a better place at the same time. So tell me…Who Do You Play For?"
Pay it Forward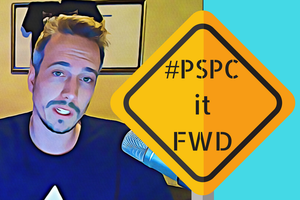 Popular Twitch personality and PokerStars sponsored poker pro Lex Veldhuis is also encouraging the poker community to explore their generosity and do something special for someone else.
"It's not uncommon for people in the Twitch community to gift each other subscriptions or buy each other expensive training courses," Veldhuis explains. "When someone is in a tough spot he can really find an ear in my community. We even had someone with leukemia who spent his last few weeks in our community because it made him laugh and feel good."
"Those are all incredibly special things and they happen all the time. The feeling of someone selflessly helping you, or doing something nice for you is incredible. It's inspiring and motivates anyone to do it for others as well," he continued.
Good deeds can be documented in a video or blog post, but submissions must be posted on Twitter by September 30 with the hashtag #PSPCitFWD.
Vlogging Poker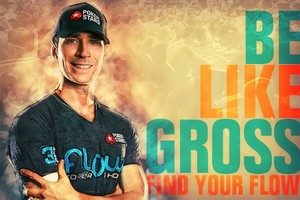 Another way to win your way to the Bahamas in January is by vlogging. This contest is hosted by PokerStars pro Jeff Gross and popular vlogger Andrew Neeme.
Participants will have 5 weeks to create 5 vlogs on a variety of topics documenting specific aspects of poker vlogging.
"To have the opportunity to encourage someone to create something they are passionate about and give away a once-in-a-lifetime experience trip to the PSPC means the world to me," stated Gross. "This is an event that will go down in history as one of the most special poker tournaments of our time."
Contestants will be judged on a number criteria including creativity, storytelling and humor. Trying something outside your comfort zone and being passionate about your topics will also be considered.
Combining Poker and Chess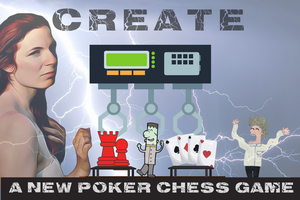 If chess is more your speed, two-time United States Women's Champion and Woman Grandmaster, Jennifer Shahade, is hosting a competition where she invites contestants to create a new game with aspects of both chess and poker.
The winner will be chosen by a panel of gaming experts including PokerStars Ambassadors Daniel Negreanu and Liv Boeree and International Master and Chess.com content director Danny Rensch.
A Great Poker Story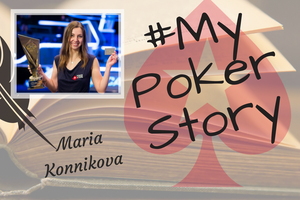 Author and journalist Maria Konnikova, who started out writing a book about poker and ended up winning a Platinum Pass of her own by taking down the 2018 PCA National Championship, is looking for a kindred spirit that can tell a great poker story of their own.
Contestants can write (250 words minimum) or produce a song, video or other visual representation that must be at least one minute long. Submissions are being accepted on Twitter with the hashtag #mypokerstory from September 1 through September 30.
PokerStars pros first round of Platinum Pass giveaways kicked off in June with contests hosted by Jason Somerville, Liv Boeree, Igor Kurganov, Fintan Hand and Ben Spragg, Felix Schneiders and Andre Akkari.
For additional details on all of the contests, visit the PokerStars blog.