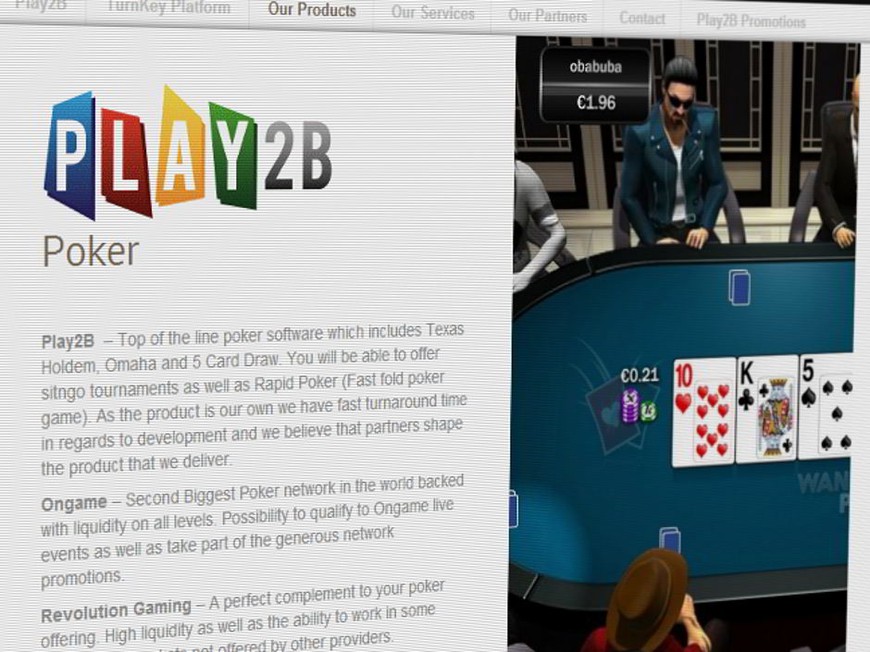 A developing thread on 2+2 includes allegations of cheating at sites on the Play2B Network.
Play2B provides a turnkey solution for setting up an online poker site and has partnered with other companies representing over a dozen skins on the Play2B poker network which is operated by Beproga Limited—a class 4 license holder of the Maltese Lotteries and Gaming Authority (LGA).
It should be noted that the allegations are based on small samples of hand histories and that those samples are not random, but produced by players who feel that they have been cheated.
Play2B has responded with a statement that it is monitoring the 2+2 thread and that the five accounts which have been implicated in the cheating have been suspended:
Please be informed that we have followed the thread at 2+2 and we are taking all observations very seriously and it is currently being investigated. At the moment, the 5 suspicious accounts which are mentioned in the thread are currently suspended for investigation. We will get back to you as soon as this matter has been fully investigated.
The potential cheating was identified by players studying hand histories and seeing that some of the statistics of the alleged cheaters were extremely similar and had unusually high success rates. Poster "DruidFluid" collated hand histories from affected players and saw that the accused players had won:
… 626 of the 676 they raised pf, 90 of the 93 hands they bet turn, 56 out of 56 rivers that they bet, 117/122 hands that they 3b, 12/12 hands 4b
Even with a small sample size such statistics raise fears of so called "superusers" as identified in the UltimateBet cheating scandal that was also outed by players studying statistics.
The demise of PokerinVenice saw players given the opportunity to obtain a bonus equal to their balances on Tempura, a Play2B skin. The option came with a condition that before cashing out, players had to rake at least 75% of the balance transferred.
A similar offer was made to players with accounts at Gutshot Poker.