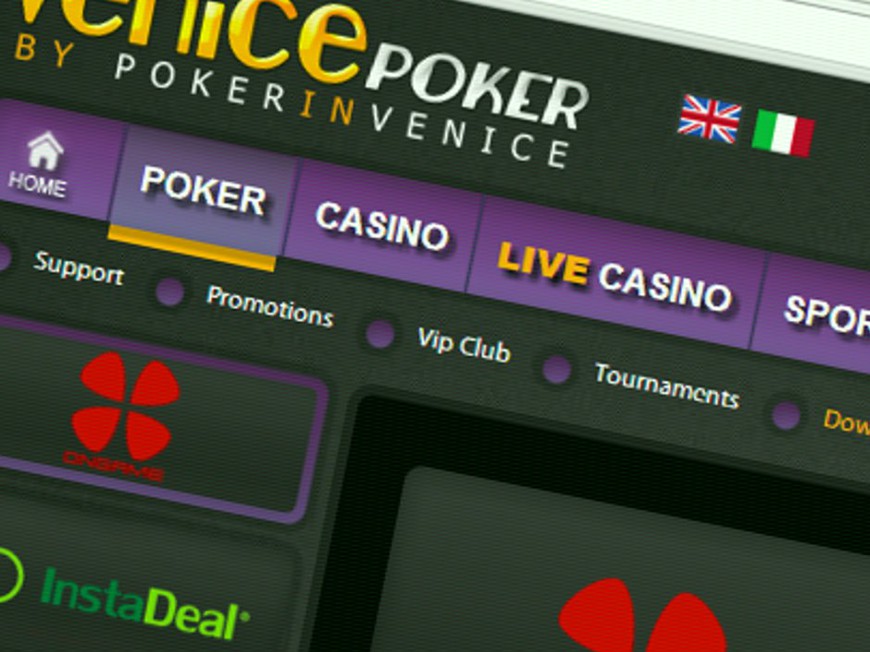 PokerInVenice, an online gaming site that offers its players internal balance transfer capabilities between multiple poker networks, has been beset by a series of slow-pay/no-pay complaints stretching back several months.
The PokerInVenice business, which operates as PivGame Ltd. and lists Cesare Florio as its CEO, has also been involved in problematic relationships with other sites offering similar services. Those partnerships included one with 4donk.com, which operated as a white-label skin under PokerInVenice's deals with poker networks.
PIV also previously had a business partnership with Muchos Poker, a similar multi-network site that was blocked recently by the iPoker Network. IPoker blocked Muchos Poker while initiating a freeze on its own player-to-player (P2P) transfer capabilities, as it sought to address internal concerns.
The problems with PokerInVenice cashouts include multiple allegations of slow/no cashouts totaling tens of thousands of dollars, and include the purported transfer of some players' balances from now-defunct skins to newer entities.
One example includes the offer of receiving a "bonus" of the balance a poker room on Play2B, where players will be required to rake an amount equivalent to 75% of their balance before they will be allowed to withdraw their funds.
Players with larger balances have little chance of recouping a majority of their funds under such deals. The overall lack of liquidity of the new sites combined with the number of hands required to be played in order to rake the required amounts within a certain time period effectively renders their funds lost.
The reshuffling situation involving TargetPoker and PokerInVenice, as with the recent Minted Poker/Everleaf situation that includes a similar rake-through proposal, have both been offered under the license of Malta's Lotteries & Gaming Authority (LGA). The LGA, a licensor of convenience for many smaller online poker networks, has a nonexistent track record in successfully resolving player complaints stretching back several years.
Separately, PokerInVenice has also released a statement that cashouts coming from the Cake Poker Network will take at least 75 business days to process, a situation blamed on delayed reconciliations from that network. The PokerInVenice operation currently claims to be able to provide access to and cross-network balance transferring from seven poker networks: Cake/Revolution, Ongame, Enet, Ideal, Instadeal, Merge (under the name Onfire) and Play2B.
The PokerInVenice situation involves finger-pointing by several of the businesses involved, including the calls for player complaints to be sent to the Malta LGA, despite that agency's historic non-responsiveness.