FTPDoug Unveiled: Full Tilt Messenger Returns, Will Remain Poker Room Manager of New FTP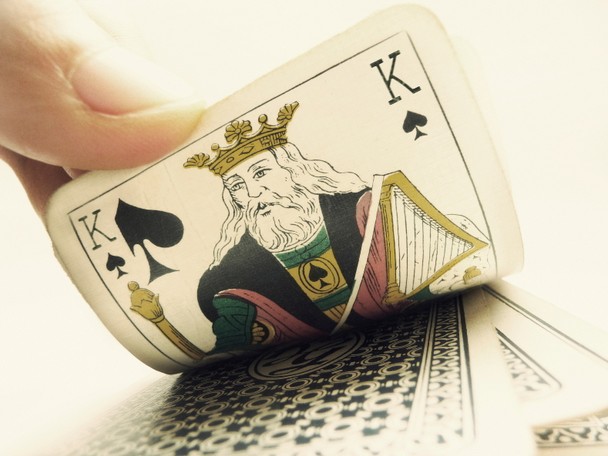 The history and identity of "FTPDoug," the infamous 2+2 poster and FTP representative who kept players updated both pre- and post-Black Friday, was revealed today. In a forum post on 2+2, Shyam Markus, the Poker Room Manager at the new Full Tilt Poker, has revealed himself as one of the original people posting under the FTPDoug account.
Though not the account creator, Markus admits to being one of two people posting under that account from 2006 to mid-2008. From 2008 until mid-2011, when all FTP communication ceased, Markus alone posted as "FTPDoug."
A mouthpiece for Full Tilt Poker, the account was widely criticized in the days following Black Friday for the dissemination of information that proved on several occasions to be false. The DOJ even identified a number of posts from the FTPDoug account as being instrumental in deceiving Full Tilt's customers.
Markus explained his position: "I was asked to post all of the 'official' statements about the situation. I want to make it clear that even though I didn't write most of what was posted in those statements, I never posted anything I believed at the time to be untrue."
Following Black Friday, many non-US players continued to play on Full Tilt and communication from Full Tilt through the FTPDoug account eased some players' concerns. However, unknown to players at the time, the poker room was in a dire financial state, and player deposits had been used both to pay shareholders and cover operational costs.
In July 2008, "FTPDoug" posted a statement in response to people asking about how player funds are managed:
Players' funds at Full Tilt Poker are kept in several deposit accounts throughout the world, all of which are separate and distinct from our operating account.
After the statement, FTPDoug added that, although he "[doesn't] know enough about the specific legal terms to speak with any authority … I can say with authority, though, that we do not mix deposits with operational expenses."
"Apologies for the factual intrusion, you may now continue to NVG it up," he quipped.
But this turned out to be inaccurate, at least by the time the room went offline. When the plug was finally pulled in June 2011, almost no money was left and faithful non-US players were down over $150m. Right up until FTP went offline, players were informed that their funds were secure.
Markus—retained by PokerStars as Poker Room Manager for the Full Tilt poker room expected to launch by the beginning of November—explained that he had no knowledge of Full Tilt's financial position and apologized for posting information that was later discovered to be untrue.
In an attempt to try to reestablish a line of communication with the 2+2 forums, Markus provided several tidbits of new information:
Players will not be allowed to change screen names on the new

FTP

poker room.
US players will be allowed to log in to

FTP

and utilize the play-money features.

FTP

will eventually have € accounts, although this may not be ready for launch day.
The

FTP

store will be included in the relaunch but the items available have not yet been determined.
Mid-year bonuses from 2011 will be addressed but no determination as to how they will be handled has been announced.
Those with uncleared bonuses will be receive a pro-rated refund of their Full Tilt Points.
There will be some exciting bonuses to mark the launch of the new Full Tilt Poker.