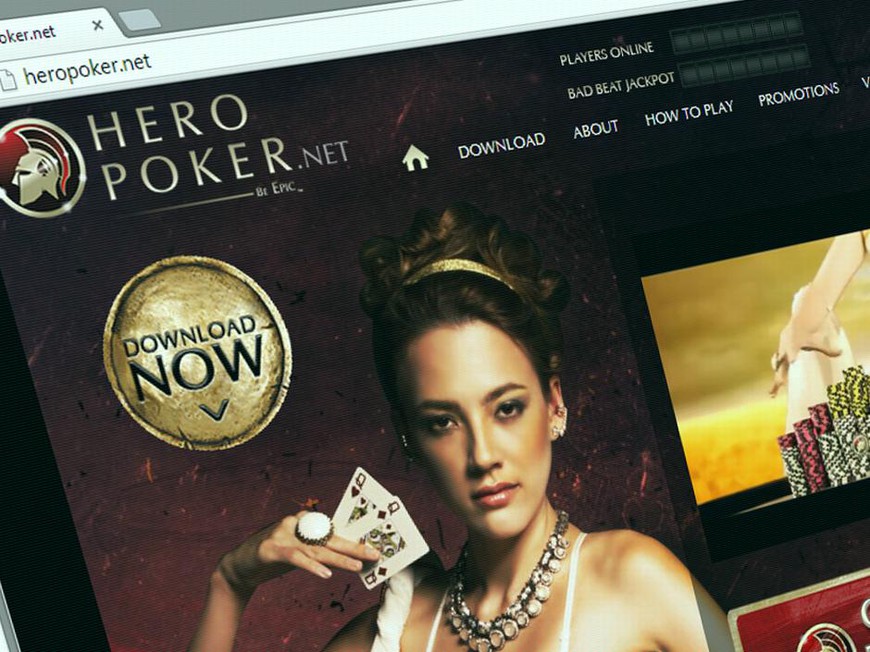 Self-styled "boutique" poker room Hero Poker is planning a relaunch this year, and will do so on Microgaming's poker platform, pokerfuse can exclusively reveal.
"We're in the Alpha testing stage of the client, but we are cutting it close [to launch by] the end of the year at this point – before we're fully up and running," Hero CEO David Jung told pokerfuse.
The poker room is currently in private alpha testing. A new website, HeroPoker.net, is live, although sign-up is restricted to only invited participants. As previously revealed, the new poker room will not be available to US players.
Microgaming's poker software is being used, and the website promotes Blaze, its fast-fold product. The site also details a gladiator-themed VIP program and the bad-beat jackpot.
Hero Poker previously operated on the Merge Gaming Network until July 2013. The site became a player favorite among many poker communities, including 2+2 and Reddit, due to excellent customer service and the candor of David Jung, who posted frequently in customer-facing forums.
It is not clear whether Hero will share a player pool, at least to some extent, with MPN, Microgaming's poker network. In a post from August 2013, Jung wrote at length on the flaws of the "network" model, and stated unequivocally that Hero is "not going to join any new poker network." However, the inclusion of a bad beat jackpot may hint at a strategy change.
Further details are promised ahead of a December launch.