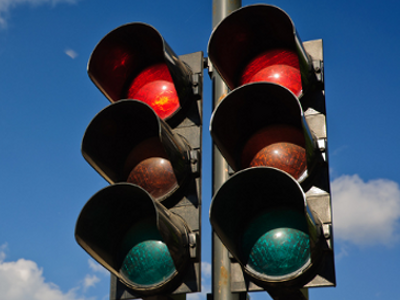 In spite of swirling rumors and flying accusations, Full Tilt Poker has seen less decline in traffic than rival PokerStars since the DOJ indictments of "Black Friday" forced both operators out of the US market.
According to the latest traffic report on PokerScout, FTP has seen a 24% decrease in cash-game traffic since "Black Friday." In comparison, PokerStars, whom many thought had a more diversified player pool, has dropped 28% of their traffic over the same time period.
Worth noting too is that there is no independent tracking of single-table or multi-table tournaments, for which Pokerstars has historically dominated. Their traffic drop could be even more severe than the cash figures indicate.
In absolute numbers, PokerStars has seen their peak daily numbers of cash players drop from around 50,000 in early April to around 37,000. Full Tilt's peak of approximately 25,000 is now 18-19,000. However, it appears that traffic at PokerStars – who paid out US players' balances back in April – may have stabilized. They peaked at 40,000 cash game players on Monday, their best day since the weekend of Black Friday. Although numbers have since declined during the week, historically mid-week action is slower, and numbers peak over the weekend.
Comparatively, Full Tilt, who still has no answer as to when US bankrolls can be withdrawn and is taking heat from different directions, has seen peak daily figures continue to slide. This week has seen the lowest turnout for their cash games since Black Friday.
Despite the declines, both sites still dominate the #1 and #2 spot in overall cash-game traffic. Euro-facing networks PartyGaming and iPoker, now battling for the same player pool, are in distant 3rd and 4th.
Cereus Network, the third operator named in the DOJ indictment, has experienced an 82% decline in traffic – and this while allowing US players to continue to play real-money cash games. With recent news that they have begun to lock out Americans, numbers can be expected to fall dramatically. Once competing for a top five spot in the overall rankings, Cereus has slunk to 29th in the list, behind minor European networks like SkyPoker and PKR.