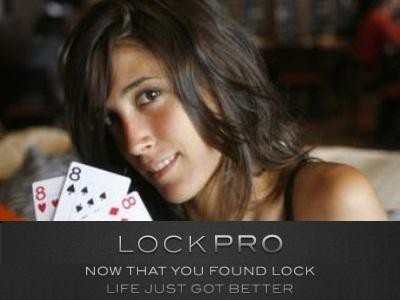 Leo Margets, one of Spain's most recognizable tournament players, has signed an agreement with Lock Poker to become their next "LockPRO Elite," according to an announcement by Poker Royalty, Margets' agent.
The news comes just days after Lock Poker dropped Jose "Girah" Macedo from their Pro Elite roster in the wake of his involvement in a hole-card sharing scam. Poker Royalty was also acting as Macedo's agent.
With her career beginning only four years ago, Margets – under a sponsorship deal with 888 – shot to fame in 2009 with a deep run in the WSOP main event that netted a six-figure cash and the prize for "Last Woman Standing." With further cashes in 2010, including first place in Full Tilt's Masters Series, the Barcelona-born Margets boasts over half a million in tournament winnings and claims to rank in the top ten for Spain's all-time money list for live events.
In May, Margets terminated her relationship with 888 and signed on with Poker Royalty. In a blog post titled "I'm a single lady!", Marget announced she would be parting ways with her sponser after the WPT event at the end of the month.
"It's not really any different to a couple's relationship," she writes. "When the goals of the two parties differ, the best thing to do is end it."
Lock Poker is one of the better-known skins on the Merge Gaming Network, thanks to a strong presence in the poker community and an impressive roster of poker pros, but the recent bad publicity surrounding the ongoing scandal involving ex-pro Jose Macedo has attracted increased scrutiny. Questions still hang over how a $100k chip dump to Macedo went apparently undetected by the poker room. Lock Poker has to yet make any announcement in light of this recent revelation.
Filling the space left by Macedo on Lock Poker's roster is not her only connection to the ongoing scandal. In an odd co-incidence, back in February Margets weighed in on Ashton Griffin's infamous "running" prop-bet with Haseeb Qureshi – a story recently thrust back in to the limelight in the wake of the Qureshi's involvement with Macedo.
In February 2011, Qureshi wrote at great length on his blog regarding a "Million Dollar Propbet" with a fellow high stakes player. Quereshi bet $300k to Griffin's $900k that he could not run 70 miles in 24 hours. Ashton completed the ultra-marathon and Qureshi was forced to "liquidate assets" to pay; ultimately the debt was taken on my Daniel "jungleman" Cates. Both are deeply involved in the current unfolding scandal with "Girah."
As for Margets, she felt she'd have no problem performing the same bet. According to Spanish news site poker-red.com, Marget's tweeted at the time: "Want to gamble? (I'd take the bet) if anyone feels like offering the same conditions!"
Whether she could run three marathons in a day or not, Lock Poker will be more interested in her continuing her good run at the poker tables.