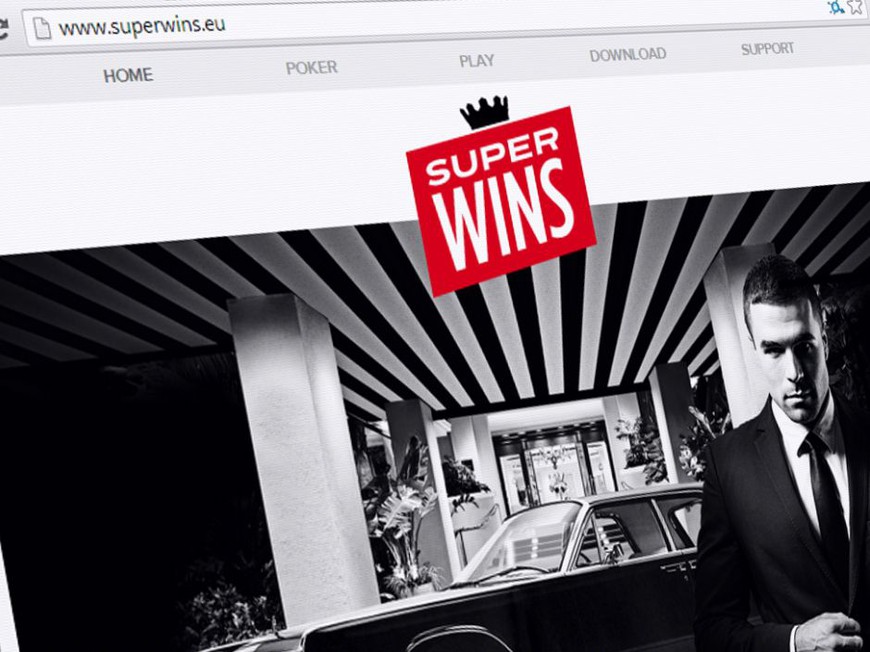 Superwins.EU is a new online poker room sharing the same liquidity as Lock Poker. Lock left Revolution Gaming amid acrimony last October. Until now it has been the sole site on the network.
Players posting on poker community forum 2+2 are suspicious that the new skin is not independent of Lock.
The branding of the new site is similar to that used by Lock Poker, and poster "dougmanct" dug into the internet details to produce evidence that the two sites appear to be linked.
He found that the Superwins terms and conditions identify Stacktrace N.V. as the company with whom the agreement is being made. The Curacao regulatory notice for Stacktrace shows that it has licenses to operate www.lockpoker.eu, www.lockcasino.eu. Furthermore, "The server at superwins.eu has a service running that uses a SSL certificate registered to lockpoker.eu," according to the poster.
Poster "Yur Daddy" released a copy of his chatlog with Lock rep "Quinn" in which Quinn stated that the new site "is not related to Lock but is on the same global platform as [Lock]."
Awareness of the site began after a review was posted on PokerNewsBoy.com, a news site and online poker affiliate, where Gerry Poltorak is listed as "Editor and main share holder." On his Linked In profile, Poltorak describes himself as Co-owner of PokerNewsBoy and PokerForums.org, CEO of PoltMedia and Affiliate Manager for Lock Poker.
On PokerForums.org, Lock Poker is heavily promoted, and gerry@lockpoker.eu is given as a support email address, suggesting close ties with the troubled poker room.
The evidence has been sufficient to arouse strong suspicions among players that the new skin is simply a device to evade Lock Poker's bad reputation for processing withdrawals.
The latest data on pending Lock Poker cashouts shows players owed over $900k. The average waiting time to receive a Western Union payment is currently 275 days for US players—to receive a check the average wait is 265 days. Some have reportedly waited over a year for cashouts, and the numbers continue to grow.