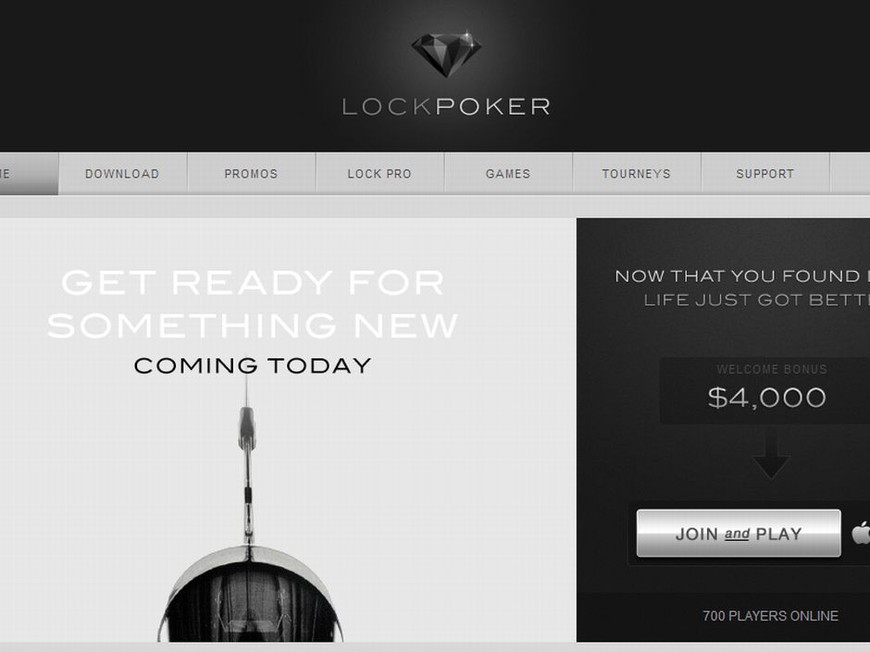 US-facing Lock Poker is today transitioning off the Revolution Gaming Network onto its own software platform. Lock is now completely independent from all other poker rooms.
At the time of writing, the new software is not yet online, although pokerfuse was informed that it would launch imminently after a few "final kinks" are worked out. [Update: The new software is now online. Screenshots in comments below]
Lock Poker moved onto the Cake Poker Network in 2012 as part of a rebranding to Revolution. At the time, it was announced that Lock had acquired the network, but it was later confirmed that the acquisition was never finalized, and Lock did not take ownership.
Following this transition, players began reporting very long cash out times at Lock Poker and other skins on the network. Issues affect both cashouts to US and European players, with reported cashout times exceeded 6 months. Processing times have been graded F. Account balances trade at below 20c on the dollar.
When asked if cashout times should improve following the new platform rollout, Lock spokesperson Shane Bridges told pokerfuse that a new cashier "was rolled out prior to the launch with our existing options, and now we have several new options that will roll out in the coming month after the new software goes live."
Pokerfuse was informed that a third-party development group was contracted to develop an all-new software platform. New features include a HU rematch feature, re-entry tournaments and timed tournaments, according to the press release.
36% rakeback will continue, though it is now attributed with a weighted-contributed system. Points, tournament tickets and balances will be "seamlessly" migrated to the new system.
"Many exciting changes will be coming as Lock moves to it own platform and steps away from the network model. Lock has elected to exercise its right to terminate the contract as a result of the numerous and ongoing breaches of contract by the network operator," reads the press release.
Remaining sites on Revolution include Win Cake, rebranded from Cake Poker, and Juicy Stakes, which was originally set up to house US players.
Intertops, which uses its own cashier and has excellent reputation for cashouts, also remains on the network, although traffic is almost entirely separate from other rooms. It now shares most of its traffic with just Juicy Stakes, which was recently acquired by an otherwise unknown third party, Zagox Management.