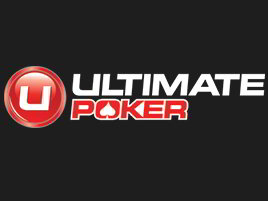 Nevada online poker site Ultimate Poker is all set to deal its 10,000,000th hand in just under three months of operation.
To celebrate the achievement, they have announced a cash prize promotion that's to be given out whenever key milestone hands are dealt on the road to 10MM.
There are 21 milestones, starting at hand 9,000,000 and incrementing at every 100,000th hand, then every 10,000th hand from 9,900,000. All players at the table when one of the designated hands are dealt receives $50, with the winner of that hand being credited $500.
For hand #10,000,000, the prize increases tenfold, with $5,000 going to the winner and everyone seated banking $500.
Should any of the milestone hands occur at a cash game of $1/$2 or greater or a tournament with a $20 buy-in or higher, the prize is doubled.
The idea of milestone hands was popularized by PokerStars, which recently celebrated 100 billion hands dealt in its ten-year history. The hugely popular "Road to 100 billion" promotion celebrated every 10 billion hands with cash prizes. It caused huge traffic spikes every three months as each milestone approached.