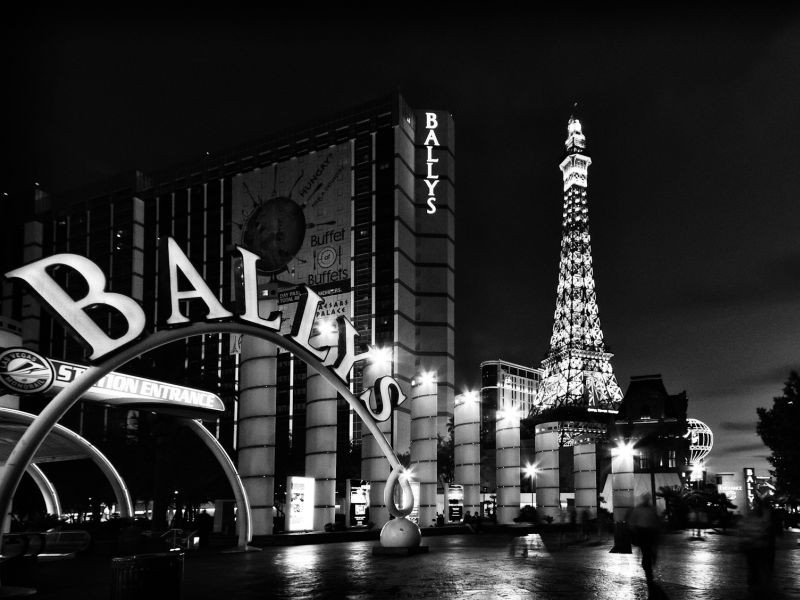 With eleven of the "operator" applications on file, early returns on prospects for Nevada online poker show a market that's likely to be highly competitive overnight.
From the player's perspective, these operator applications may be the most important of several licenses set to be offered by Nevada, because they are linked directly to the companies and brand choices players will face in the coming months.
Let's run down the eleven business entities that have applied to date to operate Nevada-based online poker sites:
South Point Poker,
LLC
A division of the far-south-Strip South Point Hotel, Casino & Spa, South Point and its owner, Michael Gaughan, have breezed through the suitability hearings to date and are poised to back up Gaughan's claims that South Point will be the first site up and running for real money.
South Point has also applied for a manufacturer's license in connection with online poker, bringing the majority of the future site's operations in-house. With South Point already forging ahead with testing of a new software platform—different from the play-money South Point poker site that already exists on the ZEN Entertainment Network—South Point may eventually debut a real-money site weeks ahead of its competitors.
Caesars Entertainment
No new Nevada gambling market would be complete without the Caesars Entertainment behemoth participating. Caesars has applied only for an operator's license, and has partnered with 888 Holdings—the industry veteran that operates 888poker—for its software services.
888 Holdings PLC, under its 888 US Limited subsidiary, has likewise applied in Nevada for manufacturer and service-provider licenses. Neither Caesars nor 888 have yet faced a suitability hearing. Caesars has also acquired the Israeli social-gaming developer Playtika.
Boyd Gaming
The locals-oriented Boyd Gaming maintains three downtown Las Vegas casinos — the California and Fremont Hotels and Main Street Station, and has several other well-known brand/properties, including Sam's Town, the Gold Coast and Suncoast. Boyd also owns a 50% share in the Borgata, representing intriguing licensing possibilities down the road.
Boyd has both an operator and service provider applications, with the firm possibly looking to its deal with bwin.party subsidiary BP Gaming Entertainment Inc., also a Nevada online poker applicant, for its software-platform needs.
MGM

Resorts Online,

LLC

MGM Resorts Online is a division of the giant MGM Mirage entertainment empire, with billionaire investor Kirk Kerkorian's Tracinda Corp. still MGM's largest shareholder. Aria, Luxor and Mandalay Bay are among the many prominent MGM Mirage casino brands whose name might soon grace a Nevada online poker site.

Like Boyd Gaming, MGM Resorts announced a deal with bwin.party this past February to provide non-exclusive software services connected with Nevada online poker, and is thus similarly dependent on bwin.party's own success in passing suitability hurdles to avoid development delays.
Fertitta Interactive,
LLC

/ Station Casinos

LLC

The Fertitta family's operations look to be a big player in the future of Nevada poker, after being, like Gaughan and South Point, one of the major proponents for the new market.

Interestingly, two separate Fertitta-connected entities have applied: Fertitta Interactive, as both operator and manufacturer, and Station Casinos LLC, as operator only. This suggests the Fertitta companies may roll out several brand names in their first months of operations, as Fertitta Interactive has already announced the pending rollout of its "Ultimate Poker" brand, connected to its Ultimate Fighting Championships (UFC) franchise.

The group purchased software provider Cyberarts back in late 2011, and had entered into an agreement with Full Tilt Poker. The deal was dissolved soon after Black Friday.

It is possible that brands connected to the existing casinos would instead be placed under the Station Casinos LLC license. A third Fertitta entity, Fertitta Acquisitions co, LLC, has applied in both the manufacturer and service-provider categories.

Eight "Station" casinos, including Palace Station and Boulder Station, already exist, and the group owns two Fiesta Gaming casinos and eight small Wildfire Gaming brands as well.
GNLV

Corp. (Golden Nugget)

No discussion of Las Vegas casino brands seems inclusive without the presence of the Golden Nugget, the brightest jewel of Las Vegas' many downtown casinos. Yes, a Golden Nugget Poker online site (or something similarly named) is in the works.

Among GNLV Corp.'s deals related to online poker is an agreement with ChiliGaming to offer free-play online poker in the US and a pact with Bally Technologies, one of the first applicants to be approved (as a manufacturer and service provider). Bally Tech actually announced that it had acquired ChiliGaming's B2B platform earlier this year just days after Golden Nugget announced its deal with ChiliGaming. A Golden Nugget-themed online poker site will likely be one of the earliest rollout among these new players.
LV Gaming Ventures (M Resort)
Penn National Gaming's M Resort the deluxe property ten minutes south of the central Strip, is among lesser-discussed applicants to date. Penn National's failed acquisition of Caesars (then Harrah's) half a decade ago obscures the company's widespread holdings, including the nationwide "Hollywood Casino" brand, Biloxi's Boomtown casino, and a handful of racinos and racetracks. Little has been announced about possible partnerships in support of LV Gaming Ventures' operator-only application.
Wynn Resorts Limited (Wynn Las Vegas)
Steve Wynn's Wynn Resorts Limited is another prominent operator-only applicant, with Wynn and Encore the corporations biggest brands. Wynn had partnered up with PokerStars in the first wave of excitement over Nevada's online poker prospects, only to have that deal annulled after the federal government's Black Friday indictments against that site.
PokerStars, to date, has not applied for a Nevada license, nor has Wynn announced an alternate software solution. Nonetheless, a Wynn-branded site seems a certainty, and will likely be among the first wave of rollouts.
ACEP

Interactive

LLC

Like Station Casinos and most of the Boyd properties, American Casino & Entertainment Properties (ACEP) is a locals-oriented chain of gambling venues that likely carries more Nevada-populace recognition than outside observers recognize.

ACEP properties include the Stratosphere, Aquarius and Arizona Charlie's, with the business' four properties acquired in 2008 by Carl Icahn, and losing money in recent years. Online division ACEP Interactive does not have a manufacturer application on file, and has yet to announce any partners for a potential online poker rollout.
Monarch Casino
As reported previously, Reno-based Monarch has already passed its initial suitability hearing, but lacks software and equipment partners to date and is reported to still be weighing whether it jumps fully into the Nevada online poker market.