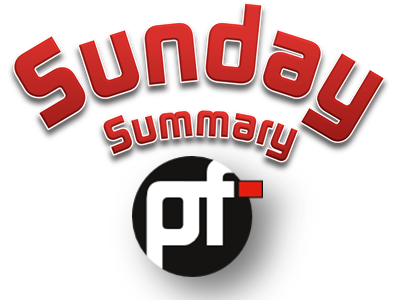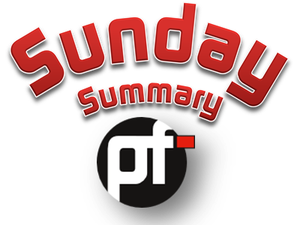 Sick of reading about about a certain Portuguese poker player and the accompanying soap opera yet? Fear not. I hear-by declare the rest of this Sunday Summary to be a PPP-free zone (well after this paragraph anyway). Suffice to say, if you somehow missed it, Part two contains some lies that were later corrected in part 3, which in light of the Daniel "Jungleman" Cates interviews, now also seems to be somewhat lacking in the factual department. Enjoy!
Among the brouhaha, we found time to report on iPoker battling it out for second place with PartyPoker. Since that article, the two have been switching places back and forth. And Merge Gaming is looking to get back in to the action, with the first skin on the network re-opening player signups for US players.
But what about all that news not fit for the front of the 'fuse?
FairPlayUSA announces Mike Sexton is joining the advisory board for the new online poker advocacy group.
Unconfirmed rumors that Full Tilt has laid off their entire US staff swirl through the poker community.
Kathy Gordon for MarketWatch speculates that PartyGaming will only get €20-30m in a sale for the OnGame Network, and that the sale is likely to attract interest from US buyers.
Google's new social networking and sharing site, Google+, rolls out a new Games section, and the largest poker network in the world – Zynga Poker, of course – is one of the featured apps.
Revenues are up for troubled Canadian gaming developer Cryptologic. Cryptologic used to operate the WagerLogic poker network, but it suffered in a post-

UIGEA

environment and struggled to hold on to its major brands. The network shut down in 2009, and players moved to the Boss Media network.
Chino Rheem wins the first ever Epic Poker League, piquing the interest of his many creditors. Daniel Negranau explains on his blog why he chose not to play in the event.
The

PPA

launches a new campaign to encourage players to tell the Joint Select Committee that they should take action on online poker.
Daily Telegraph-branded online casino games to come in a new deal with games developer Soccer millionaire.
Washington D.C. has once again delays the implementation of their online gambling program.
That's all we have for this week!
Need more? You'll probably want to subscribe to the greatest online poker newsletter around. Delivered direct to your inbox every Thursday, you'll be sure not to miss a thing. Or for those who just can't wait, the pokerfuse twitter feed keeps you up to date as the news happens.