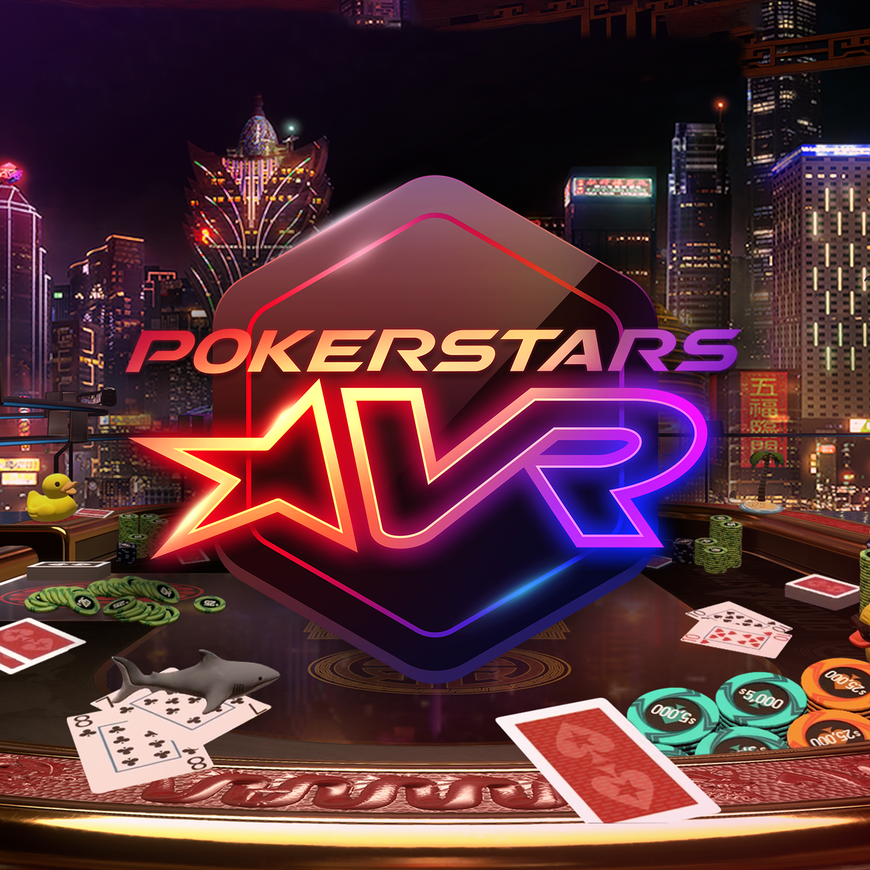 PokerStars VR, a virtual reality game of Texas Hold'em, is now available to consumers worldwide. The full public launch on Thursday follows a closed beta testing period during which over 150 people helped developers deliver the product to market.
The free-to-play social poker title allows gamers to experience the poker in a variety of exotic virtual locations while interacting with people from around the world in what the company hopes is a fully immersive gaming environment.
Developed as part of PokerStars' partnership with virtual reality game developer Lucky VR, PokerStars VR can be downloaded from digital game distribution site Steam as well as the Oculus and Viveport stores. However, a virtual reality headset is required to play the game.
Measuring Success
PokerStars VR comes as the virtual reality industry is experiencing a lull in quality content. In addition to the high demand for engaging games, predictions for growth of the virtual reality market show the industry could balloon in value in the coming years to as much as $50 billion, making it a very good time for PokerStars' latest poker innovation.
But the company will not be measuring the success of PokerStars VR by traditional revenue metrics.
"We are not in a hurry with this product," Severin Rasset, Director of Poker Innovation and Operations at PokerStars, told the audience at a private demonstration in Barcelona earlier this year. "This is a disruption … and, there is no commercial objective around it."
"We wanted to venture into the world of virtual reality because we believe it is an exciting avenue of technology to explore and something that our players would appreciate," Rasset stated in the press release announcing the launch.
PokerStars VR allows players to integrate their favorite streaming content right into the game, so players could potentially watch sporting events, movies or even poker broadcasts all while sitting at the virtual poker table. But perhaps the most important feature of the game is the ability for players to stream their action at the table live.
Potential for Poker Streamers
In recent years, online poker has benefited greatly from players streaming their action live for distribution on platforms such as Twitch and YouTube. In doing so, new audiences have been exposed to the game of poker as the popularity of poker streams has exploded.
Now that PokerStars VR is available to download for free, expect to see the virtual reality game make its way into the poker streams of PokerStars brand ambassadors such as Jamie Staples and Jeff Gross, both of which indicated that they plan on incorporating the game into their streams.
"It would be great to sit down with other people who have a VR set up and run a home game together," Gross told pokerfuse. Gross also said adding PokerStars VR to poker live streams could be a "big factor" in getting new people to try the game, and that once enough of his fans were on the VR platform, he would welcome a regular play money home game to feature on his stream.
Staples also sees the possibility of a regular VR segment on his stream. "It's fun and engaging and a good tool to get people interested in the game we all love. I think it will be a nice addition to the regular content," Staples told pokerfuse.
Look for other PokerStars brand ambassadors to be promoting the game as well. Daniel Negreanu was excited about the prospects of the new game at the private demonstration in Barcelona, and Liv Boeree already seems to have her own avatar within the game.
Of course, whether the game will be a success or not will hinge more on the adoption of VR technology among consumers. VR headsets and equipment are still expensive and consumers need a powerful computer to support VR gaming. Poker requires liquidity so games run regularly; PokerStars faces an uphill battle to build momentum and keep games running.