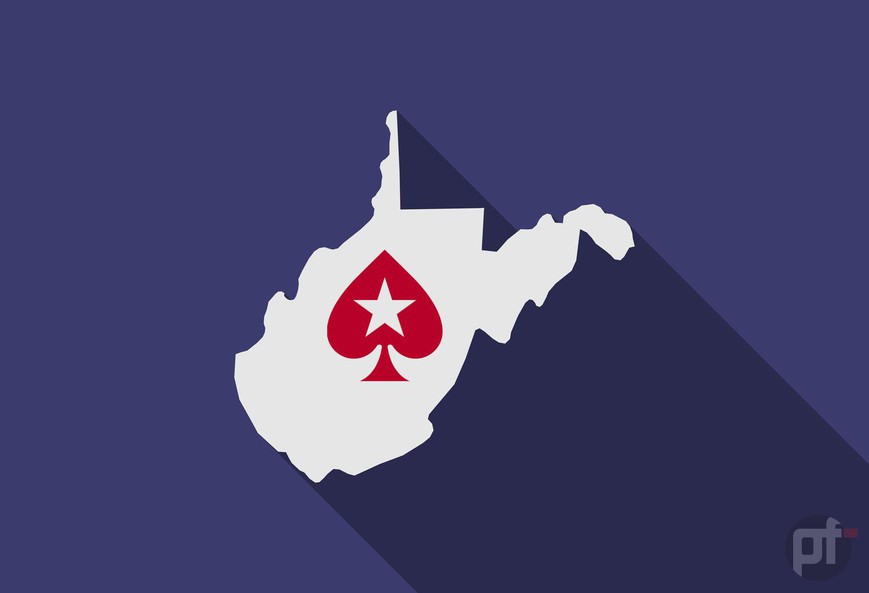 [PokerStars] welcome[s] this development, as it strengthens the shared liquidity pool, and we will review our options there. A day after West Virginia officially joined a compact for multi-state online poker, PokerStars signaled it was interested in offering real money online poker in WV and is considering its options to move forward.
West Virginia officially became the fifth member of the Multi-State Internet Gaming Agreement (MSIGA) on Tuesday, joining Delaware, Michigan, Nevada, and New Jersey.
Asked to comment on those developments, a spokesperson for PokerStars US told pokerfuse in an exclusive on Wednesday, "[PokerStars] welcome[s] this development, as it strengthens the shared liquidity pool, and we will review our options there."
What A "Review" Could Mean
Such a review strongly suggests that PokerStars aims to create a three-state network within MSIGA, combining its player pools in Michigan, New Jersey, and (eventually) West Virginia.
Also, consider that PokerStars is so far the only operator to have connected its player pools in Michigan and New Jersey, doing so on January 1 of this year. That followed Michigan joining MSIGA about seven months earlier.
The decision by PokerStars to combine its player pools in Michigan and New Jersey was a smart one — with shared liquidity, the operator has been on a roll against its rivals in the Garden State ever since the pools were merged. That success could also drive a decision to deploy online poker in West Virginia.
A three-state network that includes Michigan, New Jersey, and West Virginia would total about 21.2 million residents. The entire five-state MSIGA market will increase to roughly 25.3 million people with West Virginia aboard, up 7.7% from 23.5 million.
Pennsylvania Could Factor Into Plans
PokerStars could also be betting on Pennsylvania also joining MSIGA.
The operator was the first to offer online poker in PA in November 2019. It had the entire market to itself until April 2021, but even with increased competition, it continues to dominate — it held 61.6% of the market in September, the most recent month with revenue figures available.
But Pennsylvania has yet to join MSIGA, despite assurances from the current and previous governors that the compact was under review. The first anniversary of Democrat Josh Shapiro winning election to the governor's mansion passed earlier this month. However, there reportedly remains zero progress on getting PA to join the compact.
MSIGA would become a much larger entity if Pennsylvania were to sign on. The combined population of a six-state compact that includes the Keystone State would be 38.3 million.

Last verified: December 2023
Great Welcome Bonus!
100% deposit bonus up to $600!
Get $100 in casino bonus after wagering $1
Great variety of gaming options
Quality player rewards program
Claim Signup Offer
Please play responsibly. If you or someone you know has a gambling problem and wants help, call 1-800
GAMBLER
.
Potential Land-Based Casino Partners
If PokerStars plans to launch online poker in West Virginia, it must first find a land-based casino partner.
The state has five land-based casinos, each of which is allowed three igaming skins. West Virginia's gaming law considers an individually branded igaming website to be a skin, meaning PokerStars will not be able to use FanDuel's partnership with the private Greenbrier Resort (Greenbrier is already using its three allotted skins).
Do not fear — there are plenty of options available for PokerStars to gain market access in West Virginia. The operator could form a new partnership with Mardi Gras, Mountaineer, or Wheeling Island casinos.