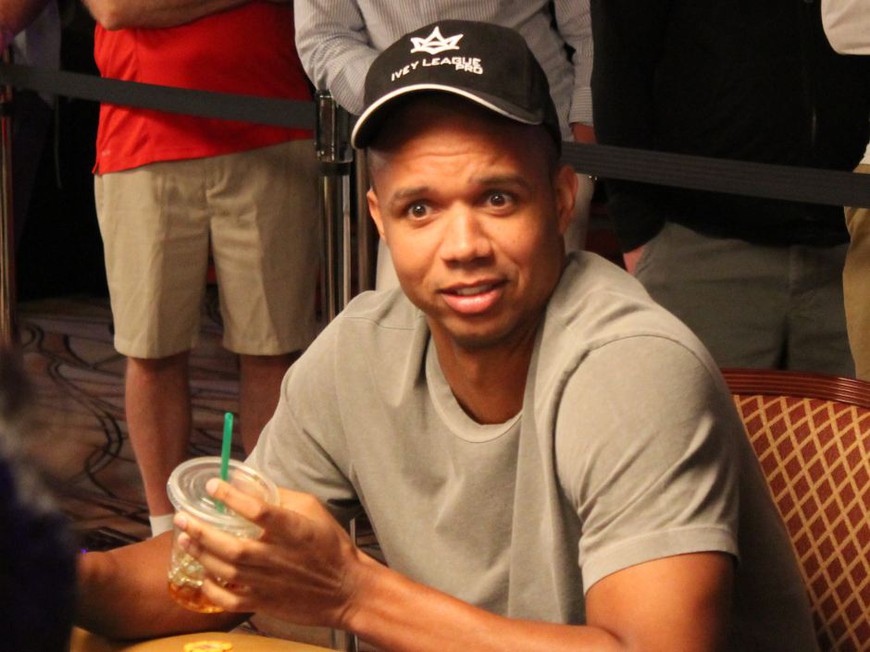 The drama is far from over for Phil Ivey as Borgata wants the poker superstar to pay $10.1 million in restitution and another $5.4 million in "expectation damages" following a ruling last month by a federal judge that Ivey "broke the rules of gambling as defined in [New Jersey]" when winning $10 million from the Borgata at the game of Baccarat in 2012.
The expected damages of $5.4 million are what Borgata claims it should have won had Ivey not used the illegal technique.
Court documents show that according to Borgata's records, Ivey played a total of 8618 hands over the course of eight sessions (2 sessions per trip) where the average amount wagered per hand was $56,350.08.
At first, Ivey was only averaging $3000 per bet, but that went up quickly. By the end of the first trip, Ivey was wagering $50,000 per hand. However, by the third trip, Ivey was routinely making $100,000 per hand wagers.
In total, Ivey placed almost a half a billion dollars in bets over the course of those 8618 hands. A house edge of just over 1% accounts for Borgata's $5.4 million in expected winnings from Ivey's action.
Alternatively, it appears that Borgata would settle for the $10.1 million in Baccarat losses it incurred, plus nearly $250,000 in comps that were distributed to Ivey and Cheng Yin Sun during their four visits to the casino in 2012.
The request for damages by the Borgata follows on from the news just a week ago that Ivey lost his appeal against Genting Casinos UK (who owns Crockfords Club in Mayfair) over his £7.7 million in Punto Banco (a form of Baccarat) winnings in which he also used edge sorting to gain an advantage.
"This decision makes no sense to me," Ivey said at the time. "The trial judge said that I was not dishonest and the three appeal judges agreed but somehow the decision has gone against me. Can someone tell me how you can have honest cheating?"
"I'd like to add that I am very grateful to Lady Justice Sharp who decided that the trial judge was 'wrong' to decide that I had cheated. The public should read her judgment. It makes perfect sense," he added.
"The Court of Appeal's decision leaves the law totally unclear as to what constitutes cheating at gambling," Ivey's lawyer, Matthew Dowd of Archerfield Partners LLP said. "Four judges have looked at this issue now and none of them have been able to agree on the correct interpretation of section 42 of the Gambling Act. It is essential that the law is clarified and in light of today's decision we are seeking permission to appeal to the Supreme Court."
In both cases, Ivey and his accomplice Cheng Yin Sun were able to identify tiny flaws on the backs of cards dealt during the game—thus allowing them to identify the values of those cards and exploit what has been deemed an unfair advantage as a result.
For now it is unclear how this will affect his countersuit where Ivey alleges that the Borgata casino took advantage of him by giving him lots of alcohol and used pretty cocktail waitresses to distract him.