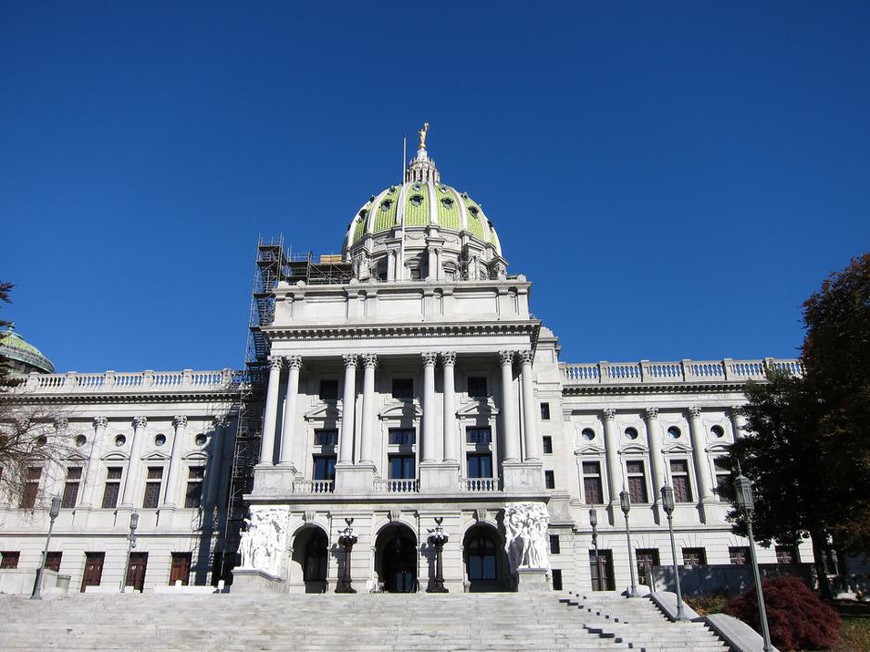 The Pennsylvania Gaming Control Board (PGCB) announced this week that manufacturers and suppliers will be able to apply for an online gaming license as of April 2 as legislation to legalize online poker and other forms of online gaming in the state passed back in October 2017.
Optimistically, this means that online poker games may go live towards the end of the year, if the pieces continue to fall into place without any unexpected delays.
While manufacturers and suppliers (including their key personnel and investors) will be able to apply for a license through the PGCB website as of the beginning of April, the date for when online gaming operators can apply for a license has not yet been announced.
This makes the timeline for when we might see online poker go live in the state a bit uncertain. In addition to the application timeline still being undefined, the applicants will need to be vetted and online gaming regulations need to be drafted before players can start sitting at tables.
A shared player pool?
When online gaming does go live, it is expected that Pennsylvania will become a part of the US shared liquidity pool that originated with Nevada and Delaware and which New Jersey agreed to join back in late 2017.
However joining the shared liquidity pool may not be as straightforward as it sounds. Pennsylvania's online gaming servers may have to be housed in Atlantic City, New Jersey due to a restriction in New Jersey's state constitution.
The PGCB has already been in talks with the New Jersey regulator to join the US player pool.
"We're going to strike hard with Pennsylvania," New Jersey Division of Gaming Enforcement (DGE) Director David Rebuck said of the prospects of shared liquidity in an interview with GGB News back in October 2017.
"We have already had dialogue, so if Pennsylvania authorizes internet gaming, that doubles the size of the population that could engage in internet gaming [in the US] today," Rebuck continued.
When New Jersey joined the shared player pool of Nevada and Delaware back in October 2017, it was a benchmark moment for all the states to work together to bring a better experience to the online players.
"Pooling players with Nevada and Delaware will enhance annual revenue growth, attract new consumers, and create opportunities for players and Internet gaming operators," New Jersey Governor Chris Christie stated at the time. "This agreement marks the beginning of a new and exciting chapter for online gaming, and we look forward to working with our partners in Nevada and Delaware in this endeavor."
Could Massachusetts be the Next State to Legalize Online Gaming?
Things are heating up over in Massachusetts where State Senator Eileen Donoghue introduced legislation in late January that would legalizing online gaming, daily fantasy sports, and online sports betting if federal restrictions on the activity are lifted.
Like in Pennsylvania, if and when online poker is legalized in Massachusetts, the state will have the advantage of learning from the efforts of Nevada, Delaware and New Jersey that all offer online gaming within their borders.
They too though may have to relocate their gaming servers to New Jersey if they want to join the shared player pool. With just under 7 million residents, Massachusetts has a very similar profile to New Jersey, which may mean that the state may suffer from liquidity problems if they do not join forces with the other states.